Srinagar, Sep 4: Traffic has been restored on the Srinagar-Jammu national after remaining suspended for two days as a precautionary measure.
Similarly, traffic was also allowed on historic 86-km-long Mughal road and Anantnag-Sinthan-Kishtwar road after remaining suspended for two days.
Traffic was suspended on these roads for two days—Friday and Saturday–as a precautionary measure following the death of separatist leader Syed Ali Shah Geelani, who breathed his last on Wednesday night at his Hyderpora residence in Srinagar outskirts.
"We allowed Light Motor Vehicles (LMVs) from both sides while Heavy Motor Vehicles (HMVs) will ply from Jammu to Srinagar only", a traffic police official said.
He said LMVs would have to leave Nagrota Jammu between 0700 hrs to 1200 hrs and from Jekhani Udhampur from 0800 hrs to 1300 hrs.
Similarly, Jammu-bound LMVs have to cross Zig Qazigund between 0800 hrs to 1300 hrs, he said, adding that no vehicle will be allowed before and after cut off timing.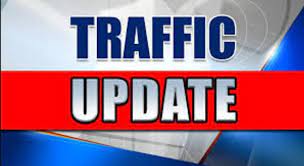 He said HMVs, including load carriers and security force convoy, will ply from Jammu to Srinagar. No HMV will be allowed from the opposite direction.
The official said LMVs would ply from both sides on Mughal road, connecting Shopian in south Kashmir with Rajouri and Poonch in Jammu region. HMVs will ply from Shopian to Poonch on the route, an alternative to Srinagar-Jammu national highway.