By Dr.Vipul Agarwal (M.B;B.S MD (Internal Medicine) Department of Internal Medicine, Yenepoya medical college, Mangaluru)
Home blood pressure monitoring – Do's and Don'ts
We all have many of our family members suffering from high blood pressure (hypertension). Regular BP monitoring at home plays an important role in effective management and better care of patients suffering from hypertension and avoid complications related to high BP
Always prefer oscillometric machines for BP checking over mercury machines as it not only gives more accurate readings but also is environment friendly by avoiding mercury pollution.
Doctor, which steps should I take for an accurate BP reading?
Make sure you pee and empty your bladder before checking your blood pressure. A full bladder and a desire to pee while checking BP can give a high reading.
Always be seated in a quiet place with normal temperature, not so cool and not so hot.
Make sure you have not had any caffeinated drink like tea, coffee , coca cola or smoking or exercise for at least half an hour before checking BP. All these activities can cause transient rise in BP, leading to the wrong idea of hypertension control.
Be seated in a chair comfortably with no back support and feet flat on the floor, for at least 5 mins..relax in the chair, don't talk to anyone or over phone. also do not talk while BP is being checked.
Rest the arm on a table on the side and tie the cuff in such a way that the lower border comes one inch above the elbow and the centre of the cuff is at the level of the heart. The cuff should not be tied too tight or too loose.
Record the readings.
When should I consult a doctor?
Consult your physician if the blood pressure readings are deranged i.e systolic above 130 or below 110 and diastolic above 80 or below 60 mm of Hg.
Any kind of illness, pain, stressful events and exercise can transiently increase the blood pressure, which is a part of the "fight and flight" response and is a physiological way of the body dealing with the stress and hence, can't be used to interpret hypertension control and effectiveness of the treatment.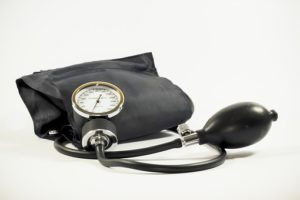 Never stop the drugs without consulting your physician, as the sudden stopping of drugs can lead to an acute rise of blood pressure which may lead to brain haemorrhages, renal failure, eye damages, heart attacks. Do Not modify the BP medications yourself, always consult the physician if you have any doubts.
Doctor, I missed my medication for 2 days. What should I do now?
Restart the drugs in the same quantity and time as before, consult your doctor if you have any symptoms like headache, chest pain, giddiness palpitations and visual disturbances.
Doctor, What should be my approach for effective follow-up of the disease?
Monthly or fortnightly BP monitoring at home and quarterly examination by doctor is preferred for every hypertensive patient
Regular quarterly or half-yearly monitoring of serum creatinine and electrolytes is recommended but can vary depending on the patient characteristics and class of drugs used in management, hence the final line of investigations and frequency of follow-ups should be decided by the treating physician.
Doctor, I have cough and my legs have swollen after starting BP medication?
It can be due to certain classes of medicines like ACE inhibitors and calcium channel blockers, consult your doctor and get your medicines changed.
Doctor, I am feeling giddy after starting medications?
It can also be due to certain medicines, review with your doctor.
What other precautions should I take being hypertensive?
Hypertension ages your blood vessels very fast which is the major reason behind heart attacks, a stroke which can further hasten, if you also have diabetes, high cholesterol, obesity, a sedentary lifestyle or if you smoke or drink alcohol. Stop smoking and alcohol, brisk walk weekly for at least 150 mins, take your diabetes and cholesterol medicines regularly.
Courtesy: https://mag.dribrahimmasoodi.com/