The outbreak of Covid-19 has given birth to another pandemic of smartphone addiction particularly among young students. Unless regulatory steps are not taken by parents, this pandemic may well end up consuming another generation of youngsters in Kashmir. 
By Syed Mustafa Ahmad
It is a known fact that the Covid-19 has made our lives difficult. The situation has been especially bad for the students. The outbreak of the virus has confined them to their homes since March 2020 when the infection started travelling across the world. They have not been attending classes as all the educational institutions in Jammu and Kashmir are closed. The students are in a quandary. They don't know what to do now. Policymakers and governments all over the world came up with the innovative thought of conducting online classes for students. But there are so many problems associated with this strategy that the chances of students becoming addicted to smartphones is very high.
Smartphone has become a necessary part of our life. Food and other basic facilities can wait but smartphones cannot wait. In our village, students of classes as low as fifth or sixth grade are seen with smartphones. They only have one excuse for using the smartphone which is to attend online classes. It is true that they have to attend these classes but they also waste their precious time in futile pursuits on the Internet.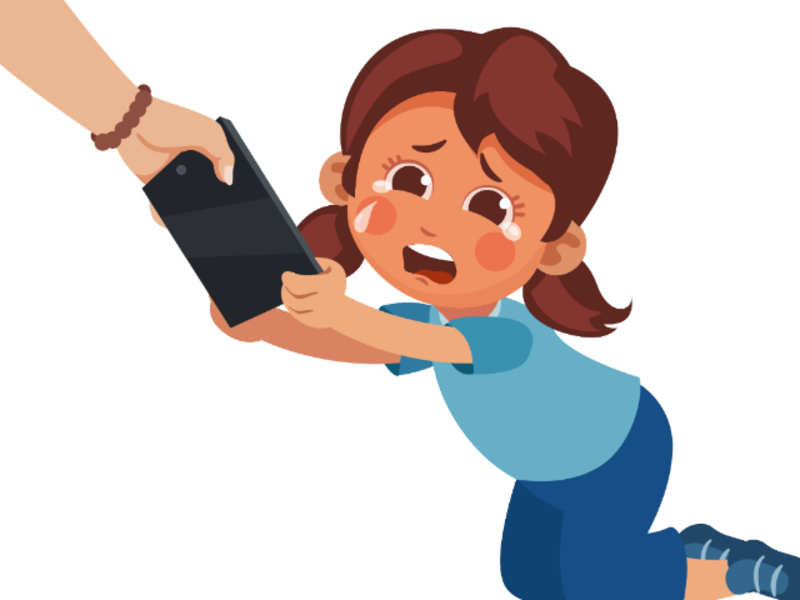 Online games are the habits of boys. While they are engrossed in playing these games, they talk to themselves and sometimes lose control of their emotions as well. But this obsession has taken a toll on their health. Their brain is affected and the first effects start showing up in their eyes which are often red and sleepy.
On the other hand, girls spend their time taking selfies and making videos on their smartphones. A lot of their time also goes into shopping from online stores such as Flipkart and Amazon. Many Kashmiri girls and even women watch the Pakistani serials since they want to quench their emotional thirst. Pakistani serials are quite a hit among the people of Kashmir who can connect with the social and cultural etiquettes depicted through these serials. However, this has also led to smartphone addiction.
"Smartphones have destroyed the very objective of education. Their excessive use not just wastes the precious time of students but also takes a huge toll on their physical and psychological well-being"
In this manner, the introduction of smartphones has destroyed the very objective of education. Excessive use of smartphones not just wastes the precious time of students but also takes a huge toll on their physical and psychological well-being. But students, by hook or by crook, need these phones. I am privy to some tragic incidents where parents were forced to sell their cows to buy smartphones for their children.
Smartphones have advantages as well as disadvantages. But the disadvantages have taken the lead in the ongoing Covid-19 pandemic. Let me elaborate on this.
The first issue is that the students have lost touch with the real world. Covid-19 has made it difficult for them to venture out. Once you come out of home amid the pandemic, the chances of getting infected also increase. In this way, students are busy with their smartphones throughout the day. With nothing to do, they surf the internet unnecessarily just to kill time in non-serious pursuits. Their only motive is to pass time.
The main objective of education has already lost its meaning in the dreary desert of shutdowns and curfews. The education of our children has become a soft target of the Covid-19. It is sad that we live in a time when students think that they will never go to school because there seems no end to the Covid-19 pandemic.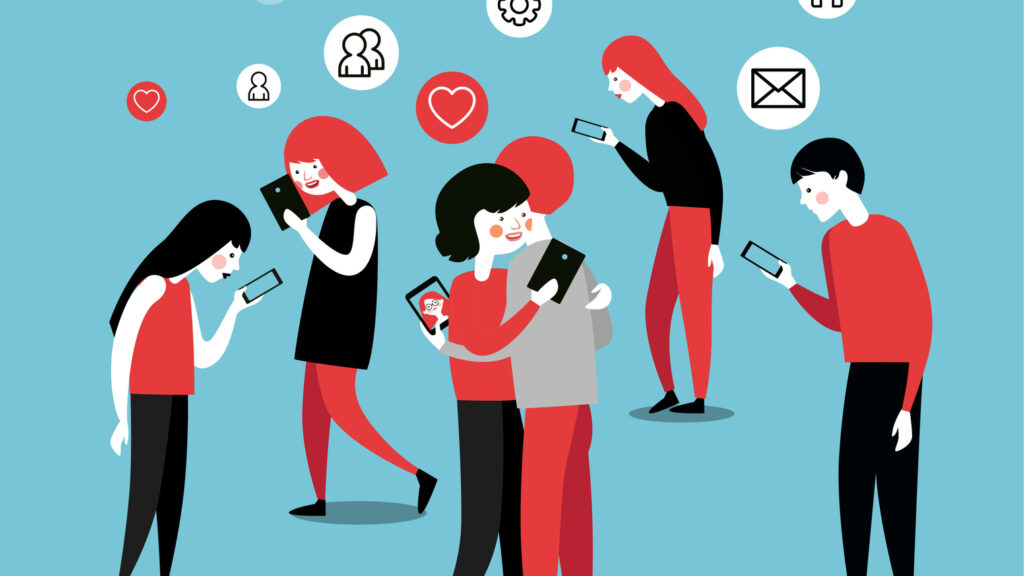 The second issue is that the students have become psychologically depressed. They behave in an unusual manner. They have become isolated. They have forgotten their friendships. Now, they live in a virtual world where they have virtual friendships. They have more friends there than in real life. In this scenario, abnormal behaviours are the order of the day.
The third issue is that the books have been pushed into oblivion. Students don't remember their books. An asset for students, books have been confined to the school bags for a year. Very few students had had time to study them properly. Reading academic books has become the memory of a distant past. Students now fear picking up their books.
The fourth and the last issue is that an unnecessary burden has been put on the shoulders of students. They need money to recharge. They wait every day for notifications to come. They need likes and shares. DP contests take place. Different poses are given. The real personality is lost and the layers of artificiality take over. In short, we need to act practically at the earliest to curb this menace of smartphone addiction. Depression is on the rise among our youngsters. Every other day we read reports in newspapers about youngsters taking their own lives. This is not a welcome sign. Instead, we should pledge that being parents, brothers, sisters or guardians, we will try to understand the needs of students and give them both the liberty and regulate them as well according to the nature of time.