Domestic violence is a social evil. In Kashmir, it is pervasive and underreported problem. Many women live with the abuse for years without telling their stories due to social pressures. To shed light on this issue, Kashmir Scan interviewed few victims of domestic abuse.
By Samaa Khan
I can imagine what it would be like to live under constant fear of being hurt, especially by the person you're supposed to love and trust. For many women in our society, this is their reality," says Muslim Jan former faculty at Media Education Research Centre, University of Kashmir.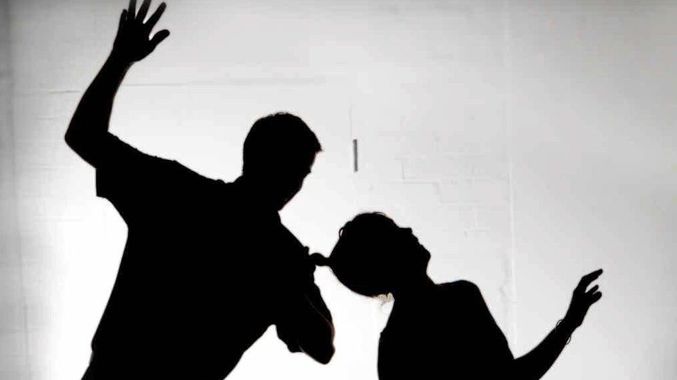 Domestic violence can strike anywhere in any family. If you or someone close to you are experiencing domestic abuse, there is hope. The first step to overcome any obstacle is acknowledging it. Once the underlying issues are identified, then they can be dealt with accordingly.
"I thought I was in a happy family. But it was all an illusion. My whole family, even my husband, used to torture me in different ways. I kept silent because I never wanted to hurt my parents. Had I been self-dependent and bold, which my family never let me be, then maybe I would have been living a happy life by now," says Rafiqa Hamid, a victim of domestic abuse.
In some cases, the girl's parents are equally to be blamed for socially conditioning her to tolerate domestic violence. The upbringing of a girl child under social taboos is one of the main reasons that domestic violence has become an accepted norm in conservative societies.
If you come from a conservative background, it may be hard to acknowledge domestic violence. The societal programming women undergo can sometimes desensitize them towards such things.
Iqra Amin was born into a family which had been traditionally and culturally brought up and where women were taught to sacrifice their happiness for the sake of others. While her father and brothers went to travel the world, she was confined to the house. Her mother ensured that all her daughter's time was occupied in household chores so that there wasn't any time for critical and independent thinking. She got married at eighteen in an arranged marriage set up by her parents, who were looking for someone to provide for their daughter. It didn't matter if he shared similar interests with her or not. His social status mattered more.
Today, Iqra is married and has two kids from her husband. But she is unable to find peace, despite being financially independent. She says she is constantly subjected to domestic violence.
"I cannot change my fate when it comes to dealing with my husband and unnecessary allegation by my in-laws. I earn enough for myself, but unfortunately my parents couldn't make me strong enough to speak for myself," says Iqra.
"I was always taught that I am a girl and girls should not raise their voice before others. My maternal aunt fought for me so that I can do a job which was against the wishes of my parents," she adds.
Iqra says physical torture is a daily story of her life, "One day when I came home from work, my husband started beating me in front of my little son. My son kept crying and begging his father to stop. It broke my heart."
Iqra says she doesn't want her son to grow up in an environment where he has to witness his mother getting abused every other day.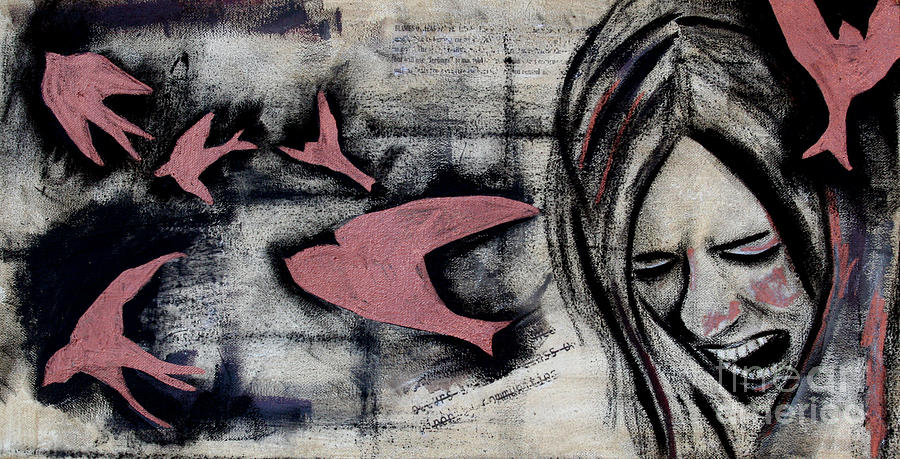 Iqra's story is a testimony to how women are taught to tolerate domestic violence from a young age. Girls must be taught to stand up against social evils. They must be strong and confident enough to fight for their rights. If we can incorporate girls with the spirit to fight for their rights from childhood, we can reduce societal tolerance towards incidences of domestic violence.
Many victims of abuse suffer in silence. They don't know how to deal with it. After speaking with experts, here are some tips on how to deal with incidences of domestic violence.
1.) Start educating yourself about domestic violence. Knowledge of the problem will help you understand why it's an issue and how others might be affected by it.
2.) Make sure that your voice is heard. You have a right to speak against any injustice in your life. Social media platforms are great way to share stories and spread awareness on various issues. NGOs and support groups can help you better understand what constitutes domestic violence and where to draw the line. If you come from a conservative background, it may be hard to acknowledge domestic violence. The societal programming women undergo can sometimes deaden them towards such things. Even worse, sharing about incidents of domestic violence may be invite stigma. In such cases, getting external help from women-centric NGOs and support groups is essential.
3.) Find a way to stay away from the abuser. It may be difficult at first because they will try everything in their power to get close to hurt or threaten you. They might even stalk you and show up wherever you are without warning. You can get a restraining order easily with the help of a lawyer.
4.) Make your mental health a priority. Psychological counselling will go a long way in ensuring that you are able to cope with the trauma.
5.) Talk to your family and friends or your loved one who has a similar experience. Let them know how you feel and what you're going through. Ask for their support and care without judgment. 6.) Seek help from the police. It is not easy to leave a relationship with someone who abuses you. You may be worried about your safety and those around you. If this is true for you, it's important to seek help from the police to protect yourself from further harm. Register a complaint against the person who harasses or abuses you. Inaction may result in things getting worse.