In a world where knowledge is the key to unlocking boundless potential, there exists a rare breed of individuals who possess the extraordinary ability to ignite the flames of curiosity and guide us towards greatness. They are the unsung heroes, the beacons of wisdom, and the architects of our dreams. They are not just teachers; they are legends in their own right, leaving an indelible mark on every soul fortunate enough to cross their path. Tribute to Dr. Aziz Hajini: Honoring a Visionary Educator
Today, on the second anniversary of the passing of the remarkable Dr. Aziz Hajini, we gather to pay tribute to a genius personality who illuminated countless minds and inspired generations.
Dr. Shahida Shabum, a distinguished student and admirer of Dr. Aziz Hajini, shares her heartwarming tribute: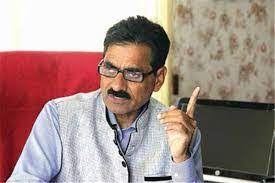 "It is through your guidance that we embarked on a journey towards greatness."
Dr. Aziz Hajini Sir, with his exceptional dedication and commitment to education, nurtured innumerable talents and instilled in his students the virtues of knowledge, wisdom, and compassion. His legacy lives on, not only in the annals of academia but also in the hearts and minds of all those fortunate enough to have been touched by his teachings.
As we remember Dr. Aziz Hajini Sir on the occasion of his second death anniversary, we offer our deepest gratitude for the profound impact he had on our lives. May his soul rest in eternal peace in heaven, and may his teachings continue to inspire and guide generations to come.