In a world where perception shapes reality, we analyze the blurred lines between religious tenets and conventional mindsets. There is a need to challenge assumptions and embrace an inclusive perspective on equal rights for all
By Mool Raj
The Islamic and Hindu religions uphold fundamental principles of equality by granting every individual, regardless of gender, the essential rights to life, education, and freedom. These rights extend to both boys and girls, reflecting a commitment to justice and fairness. Alongside these rights, the religious doctrines also impose certain responsibilities that individuals must adhere to within the framework of their faith. Tale of Two Realities
Our societal structure is a dynamic amalgamation of Hindu and Muslim communities, which also echoes the ethos of equal rights for boys and girls. However, within this rich tapestry, there persists a regrettably prevalent stereotype-driven mindset that casts a shadow over the progress of our society. This cognitive bias has far-reaching negative consequences on the collective psyche.
In the fabric of both religious societies, the tenet of equality is tightly woven. Regardless of caste, color, or other distinctions, both genders possess identical entitlements concerning self and society. While certain circumstances may arise where the prowess of one gender outshines the other, overall, the essence of equality remains constant.
Despite these foundational principles, our real-world societal norms do not always mirror this equality. Somewhere along the spectrum, there emerges an unequal treatment of genders, particularly where girls are unjustly viewed as inferior to their male counterparts. Such an outlook is not only irrelevant but counterproductive. It is incumbent upon us to embrace a holistic perspective and grant equal rights to all, irrespective of gender.
Tragically, a pervasive tendency exists to ascribe blame to girls for various societal woes. This unjust scapegoating extends to even natural disasters, a disturbing trend that merits deep introspection. While acknowledging that individuals, regardless of gender, can exhibit undesirable behavior, it is grossly unjust to vilify an entire gender based on the actions of a few.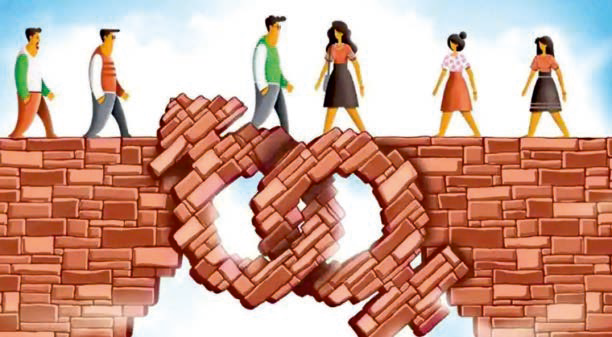 It is imperative that our approach to gender be consistent. If we are quick to judge girls for their conduct, the same yardstick should be applied to boys. Assigning culpability solely to girls for every predicament is not a responsible or balanced stance. We must hold both genders accountable for their actions and intentions without prejudice.
In our society, an unfortunate pattern emerges where girls are unfairly blamed and shamed without due consideration. When girls raise their voices against wrongdoing, they are unjustly labeled as characterless, subjected to demands of modesty, and even discouraged from pursuing education or personal aspirations. Conversely, boys often enjoy more latitude and freedom in making choices.
Even the seemingly straightforward matter of possessing a mobile phone becomes a point of discrimination. A girl expressing a desire for a mobile phone is met with skepticism and suspicion, as if the device were inherently misused by her gender. In contrast, a boy's request is more readily granted. This double standard raises a pertinent question: if a girl's potential misuse is considered, why is the same concern not applied to boys?
The bias against girls doesn't stop at these instances. Even when a girl transitions from her parental home to her marital home, she frequently encounters treatment akin to servitude rather than that of a cherished daughter. Such perceptions beg the question: if this mindset prevails for girls, why not extend it to boys as well? Boys, like girls, are also imperfect and capable of mistakes.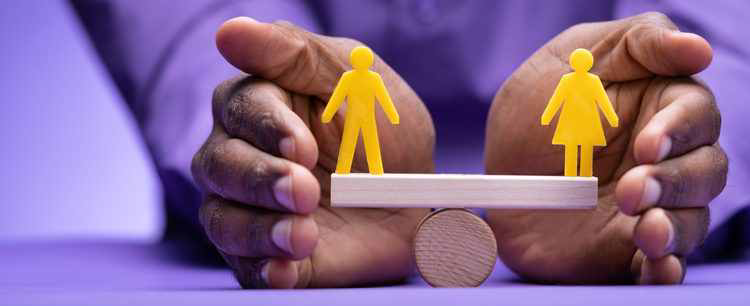 In religious discourse, there is a discernible focus on regulating girls' behavior, attire, and conduct. While it is commendable to guide and empower girls, it's equally essential to address boys' behavior and responsibilities. Imparting moral and ethical values should not be biased; it should encompass both genders to foster a balanced and harmonious society.
Raising awareness about manners and ethical conduct is laudable, but it should not be one-sided. Both boys and girls require guidance when they stray from the right path. Shaming and condemning individuals, regardless of gender, is counterproductive. Instead, it is our collective duty to provide guidance and mentorship, steering them toward a positive trajectory.
Perfection eludes every individual, irrespective of gender. Continuously holding girls accountable for societal challenges and wrongdoings is a perilous path that leads to societal disintegration. Such a one-sided perspective impedes progress and tarnishes the holistic development of our community.
In conclusion, while blame-shifting toward girls is a troubling trend, it is crucial to question why boys are often exempted from this scrutiny. A more balanced approach that acknowledges the imperfections of all individuals—regardless of their gender—will pave the way for a more equitable and prosperous society.
The views expressed in this article are solely those of the author and do not necessarily reflect the opinions or views of this Magazine.