From Football Field to Spice Empire
By Ajaz Rashid
Tahir Bashir Baba, once a promising football player, has rewritten his destiny in the world of spices due to unwavering support of the Jammu and Kashmir Entrepreneurship Development Institute (JKEDI). Establishing a spice manufacturing unit, Tahir ground fennel seeds, turmeric, red chilli, coriander seeds, and other aromatic ingredients, crafting a remarkable success story that epitomizes the power of JKEDI's support for startups. JKEDI Fuels Tahir Bashir Baba's Unstoppable Success
Tahir's entrepreneurial journey began in 2013 when JKEDI stepped in to offer him the necessary training and financial aid to set up his venture. The institute, driven by its mandate to foster sustainable economic development in Jammu and Kashmir, recognized Tahir's potential and was determined to empower his dreams.
Expressing his heartfelt gratitude, Tahir said, "I am forever indebted to the government and JKEDI for their unwavering support. It not only transformed my life but also empowered countless others who received training and funding through JKEDI."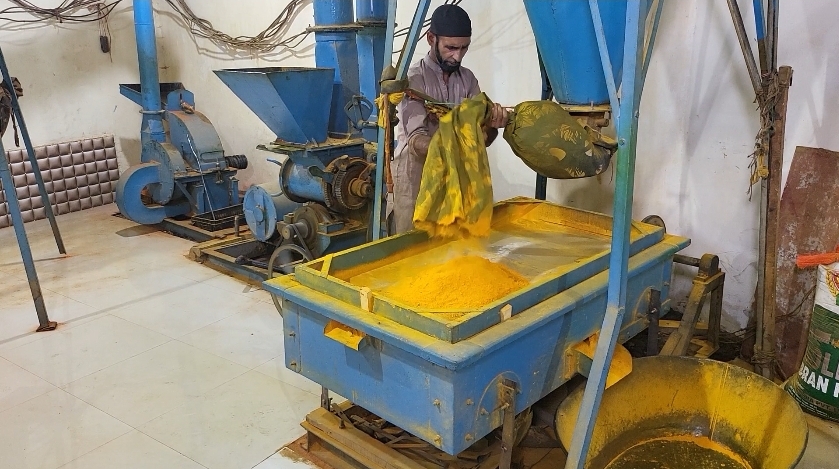 With a heart full of joy and determination, Tahir encourages educated unemployed youth to embrace the entrepreneurial path, stressing the immense benefits it brings. He firmly believes that creating their own businesses not only paves the way for personal growth but also generates job opportunities for others in the community, spurring overall economic development.
Tahir's message to the youth is clear and resounding, says "to all the educated unemployed youth, I say, don't solely chase jobs, create your own businesses. JKEDI's support is unparalleled, and with determination and guidance, you can shape a better future for yourself and the community."
The government's employment schemes, especially JKEDI, provide unmatched support to new startups. Embrace entrepreneurship and shape a better future for yourself and the community, Tahir added.
JKEDI's mandate revolves around nurturing startups and propelling economic growth in Jammu and Kashmir. The institute organizes various initiatives to foster innovation, collaboration, and success among budding entrepreneurs, he added.
Talking on the recent activities carried by the institituet, Director JKEDI, Ajaz Ahmad Bhat said that the Startup Leadership Summit, a flagship event of JKEDI, stands as a testimony to its commitment. This event serves as a common platform for entrepreneurs, industry experts, mentors, and investors to share insights, success stories, and best practices.
"It ignites the entrepreneurial spirit among participants, providing them with a supportive environment to turn their ideas into impactful startups, Director said.
Furthermore, JKEDI conducts Investor Meets, connecting startups with potential investors and mentors. These sessions play a crucial role in securing funding, enabling startups like Tahir Bashir Baba's spice manufacturing unit to grow, scale, and innovate, he added.
As JKEDI looks to the future, the institute is poised to unveil an updated startup policy by the end of August. This policy aims to create an even more conducive environment for startups to thrive, providing them with the necessary resources and support to achieve unparalleled success, Director added.
Director Ajaz Ahmad Bhat further said that JKEDI remains committed to championing innovation, economic growth, and prosperity in Jammu and Kashmir.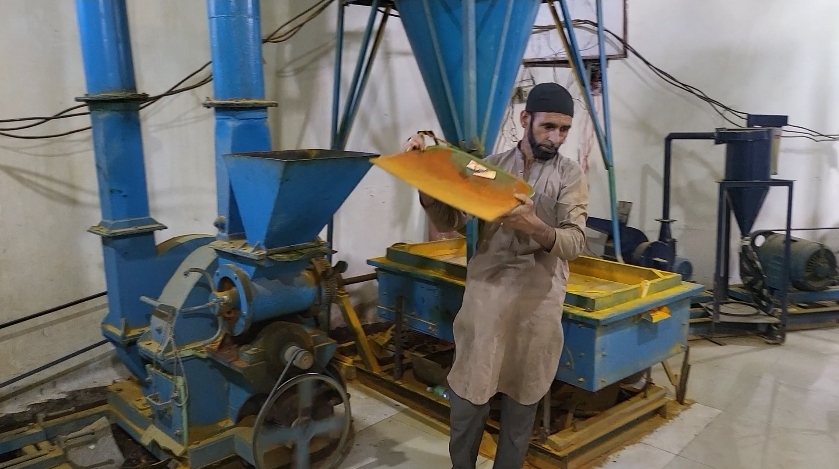 The institute's impactful journey continues to inspire countless aspiring entrepreneurs like Tahir Bashir Baba, reshaping the future of the region and fostering a culture of entrepreneurship and success.
Tahir Bashir Baba's story serves as a shining example of JKEDI's mission and mandate – to empower dreams, nurture innovation, and drive economic growth through startups.
With JKEDI's unwavering support, Tahir transformed from a football player to a successful spice entrepreneur, inspiring a new generation of aspiring entrepreneurs to shape a brighter future for themselves and the community.
As JKEDI continues to propel innovation and provide unmatched support to startups, the future of Jammu and Kashmir shines with boundless opportunities for growth and prosperity.