Through the nurturing guidance of the JKRLM, Asiya's path from challenges to success serves as an inspiring beacon for individuals seeking change
By Arsheed Ahmad Bhat
Asiya Jan, an individual characterized by her resilience and unwavering determination, hails from the esteemed Lotus Self Help Group, a pivotal component of the Nowbahar Village Level Organisation. Her trajectory, characterized by the embrace of beekeeping as a sustainable and life-altering vocation, has effectively positioned her as an inspirational luminary within her community. Through the steadfast backing provided by the Jammu and Kashmir Rural Livelihoods Mission (JKRLM), Asiya's evolution from an unassuming villager to a triumphant beekeeping virtuoso stands as an undeniable testament to her extraordinary journey of accomplishment. Empowering Lives through Beekeeping
Originating from modest origins in the heart of Gangoo Village, situated in Block Pulwama, Asiya Jan encountered a spectrum of challenges that resonate deeply with rural denizens worldwide. Animated by an indomitable spirit to institute affirmative change both in her life and within her community's confines, she embarked on a quest to investigate alternative avenues of subsistence. It was against this backdrop that Asiya, attuned to the promise held by apiculture, elected to solicit the support of the JKRLM—a seminal program architected to empower the marginalized strata within the geographical tapestry of Jammu and Kashmir.
Navigating the tutelage furnished by the JKRLM, a comprehensive edifice orchestrated through Self Help Groups (SHGs), Asiya assiduously embraced the realm of apiculture. Her quest was imbued with the acquisition of sophisticated insights into modern beekeeping methodologies, the art of hive administration, and the intricacies of honey extraction techniques. Paramount to this instructional trajectory was the emphasis placed upon the deployment of sustainable practices—a testament to the program's holistic vision, wherein beekeeping metamorphosed from being merely a source of fiscal inflow to a vehicle fostering environmental preservation and the fortification of biodiversity.
Asiya Jan's journey traversed a transformative arc—her initial tribulations eventually gave way to triumphant accomplishments. Skillfully situating her beehives amidst the verdant tapestry of Nowbahar Village Organization, Asiya orchestrated an apiary enterprise that synergized with the local flora, bestowing diligent pollination upon the indigenous crops. This symphony of nature yielded amplified agricultural productivity, fostering a symbiotic alliance between the community and their nascent enterprise rooted in beekeeping.
The dividends of Asiya's devotion to her newfound pursuit became palpable, with the realization of an abundant harvest of superior-grade honey, wax, and ancillary bee-generated commodities. Augmented by access to an expansive network of markets, thoughtfully facilitated by the JKRLM, Asiya Jan's products found purchase not only within regional confines but transcended state boundaries, extending their appeal beyond provincial frontiers.
Beyond the precincts of financial gain, Asiya Jan's triumph in the realm of beekeeping catalyzed a metamorphic wave that reverberated throughout the tapestry of Nowbahar Village. Her triumphant narrative—particularly her trailblazing odyssey as a woman—served as a luminous beacon of empowerment, galvanizing her fellow villagers to explore entrepreneurial horizons and transcend archaic norms. This domino effect of her achievements has fostered an ecosystem conducive to the socio-economic elevation of the broader region.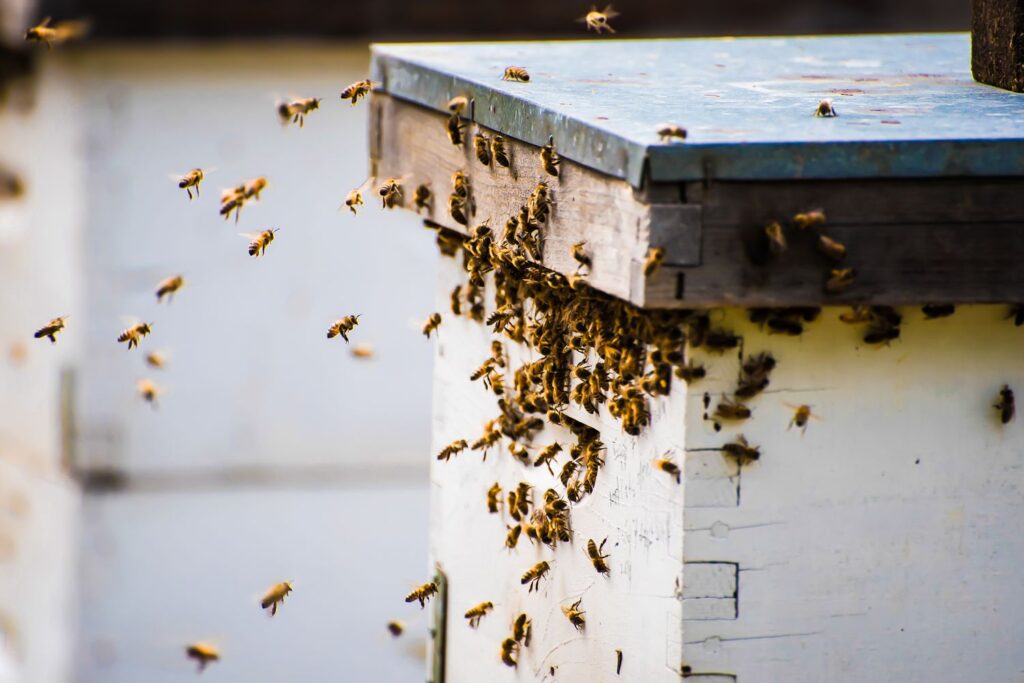 In the contemporary milieu, Asiya Jan stands as a living embodiment—a living exemplar—of the latent potential that manifests when tenacity aligns with enabling resources and opportune circumstances. Her odyssey, spanning from an integral role within the Lotus Self Help Group to her current stature as a triumphant beekeeping maven, underscores the boundless capacities inherent within every individual, awaiting cultivation through the right blend of resources and encouragement.
The JKRLM, in a laudatory gesture, extols Asiya Jan's tenacity and unwavering commitment. This accolade resoundingly reaffirms the mission's resolute dedication towards fostering the growth and empowerment of countless individuals akin to Asiya, all of whom harbor a fervent desire to erect a sustainable and radiant future—both for themselves and the wider communities they inhabit.