BY KS NEWS DESK
Srinagar:  The Jammu and Kashmir Entrepreneurship Development Institute (JKEDI), entrepreneurs from J&K and The Indus Entrepreneurs (TiE) Global through TiE Chandigarh today conducted its first meeting to formalize the opening of TiE- J&K satellite chapter. JKEDI facilitates 1st meeting of TiE Global's J&K Chapter to boost entrepreneurship & startup ecosystem in J&K
The J&K Chapter will provide budding and established entrepreneurs with a global platform to connect, learn, and will give fillip to their businesses. Ajaz Ahmad Bhat (IAS), Director, JKEDI convened the meeting online and the participants not only included local startups and entrepreneurs from J&K but also witnessed the presence of key individuals from TiE Chandigarh. Jitin Talwar, Chief Mentor; Harit Mohan, President; Satish Kumar Arora, Vice President; and Anjum Singh, Executive Director represented TiE Chandigarh.
"It is indeed a significant step forward in fostering entrepreneurship and economic growth in the UT. The TiE-J&K satellite chapter holds great promise for the aspiring and established entrepreneurs of J&K. By becoming a part of the TiE network, they will gain access to a vast global platform that facilitates connections, knowledge sharing, and valuable insights. This platform will catalyze the growth of their businesses and provide them with the resources they need to expand their reach," said Ajaz Ahmad Bhat.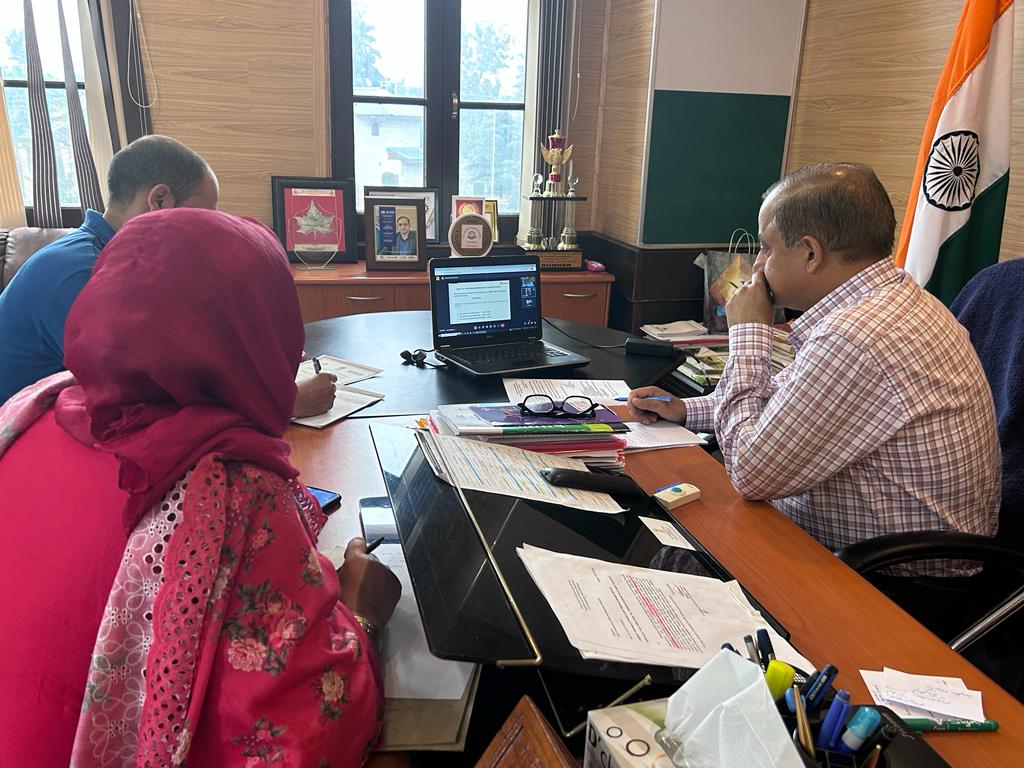 TiE Global is devoted to entrepreneurs in all industries, at all stages, from incubation, throughout the entrepreneurial lifecycle. With a global reach and a local focus, the heart of TiE efforts lies in its five foundational programs, – Mentoring, Networking, Education, Funding, and Incubation.
By offering a platform for learning, networking, and mentorship, the TiE-J&K satellite chapter will play a pivotal role in driving innovation, economic progress, and job creation in the region. Overall, this initiative is a commendable stride towards harnessing the entrepreneurial spirit and channeling it towards the prosperity of Jammu and Kashmir.
In line with this vision, the meeting also laid out the membership framework, including Charter and Associate memberships. It was also informed that reputed Universities and Technical Institutes of J&K can apply for Institutional Membership. Moreover, a dedicated point of contact will be designated to streamline the on boarding process for entrepreneurs and startups from J&K, ensuring their seamless integration into the TiE network.
As the TiE-J&K satellite chapter takes its first bold steps, it underscores an unwavering commitment to harnessing the indomitable spirit of entrepreneurship and directing it towards the prosperous future of Jammu and Kashmir.