SEHAT-PMJAY: A Trailblazing Journey towards Progress in J&K's Health Sector
BY CHASFEEDAH SHAH
Srinagar, Aug 03: In the wake of Article 370's abrogation, Jammu and Kashmir's healthcare underwent a dramatic transformation through SEHAT-PMJAY. Over four years, this visionary initiative has shattered barriers, delivering accessible and quality healthcare, and rekindling hope for countless lives across the region. This is the story of how SEHAT-PMJAY is reshaping J&K's health sector, illuminating a path towards a healthier and promising future. Empowering Health, Empowering Lives: Article 370's Impact on J&K's Communities
A Paradigm Shift in Healthcare Accessibility
J&K stands as a testament to India's healthcare evolution, proudly leading the charge with its revolutionary implementation of a Universal Health Insurance Scheme. This unprecedented stride ensures that every resident, irrespective of their financial or social standing, is granted access to superior healthcare. This transformation renders healthcare not as a privilege, but an intrinsic right, thus laying the cornerstone for a landscape of equitable and accessible medical services.
Addressing the transformative reforms aimed at fortifying the healthcare ecosystem, Sinha emphasized that under the leadership of Prime Minister Narendra Modi, Jammu and Kashmir's health sector has undergone a remarkable transformation, guaranteeing top-notch, cost-effective, and easily accessible healthcare for every individual.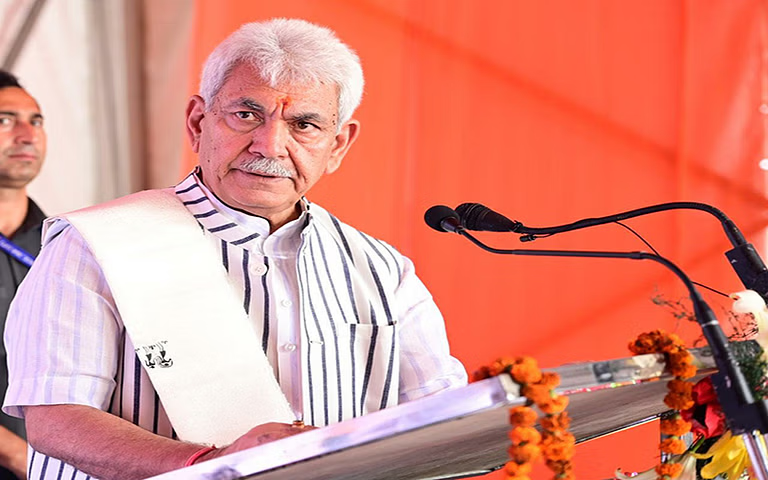 "Unwavering commitment is directed towards rectifying the regional disparities that were previously entrenched within the healthcare domain. J&K is now outperforming the national average on numerous benchmarks, reflecting our dedication to enhancing the overall welfare of the general populace, he further affirmed, LG said at a function in Jammu.
Empowering Families through Comprehensive Coverage
The resounding success of SEHAT-PMJAY finds its heartbeat in its provision of substantial health coverage – a formidable INR 5 lakh per family. This robust financial safeguard obliterates the age-old dilemma of medical expenses, empowering families to seek treatment without the haunting specter of financial strain.
"Today is a historic day for Jammu and Kashmir. From today all the people of Jammu and Kashmir are going to get the benefits of Ayushman Yojana. Health Scheme- This in itself is a big step. And I am very happy to see Jammu and Kashmir taking these steps for the development of its people," said PM Modi during his address.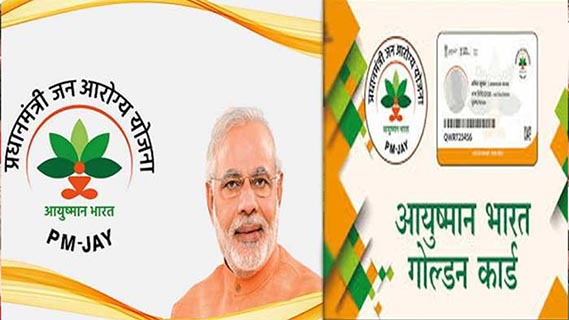 A Network Woven with Excellence
At the core of SEHAT-PMJAY's triumph lies a web of 229 empanelled hospitals, creating a comprehensive ecosystem designed to address diverse medical needs. This expanding network ingrains accessibility into the very essence of healthcare delivery, ensuring that quality medical attention is never out of reach.
The Symbolic Golden Card
Elevating healthcare privileges to an emblematic pedestal, the issuance of Golden Cards to over 82 lakh individuals serves as a tangible emblem of entitlement. These cards unlock the gateway to quality healthcare, offering recipients the dignity and care they deserve during times of medical exigency.
"J&K administration is spending Rs 2 crore everyday on the treatment of common people and 97% of our population has insurance cover. SEHAT Golden cards have been provided to 80 lakh citizens, with 28,000 hospitals extending treatment facilities to them across the country", LG said.
Today, dialysis facilities have been made available in all the districts. Geriatric and Pediatric wards have been established in all district hospitals, he added.
A Testament to Transformation
SEHAT-PMJAY transcends mere policy, embodying a monumental leap towards a healthier and more equitable society; access to free health insurance, inclusion of a wider spectrum of families, and establishment of a robust network of medical institutions, this initiative is rewriting the healthcare narrative in Jammu and Kashmir. As healthcare accessibility flourishes and lives are uplifted, SEHAT-PMJAY stands as an indomitable testament to the transformative power of comprehensive and inclusive healthcare policies.
Nityanand Rai's Unveiling of Healthcare Marvels
In the Rajya Sabha, Nityanand Rai, the Minister of State for Home Affairs, unveiled a trove of healthcare marvels and says "The canvas of progress was painted with digital innovations such as the Ayushman Bharat Digital Mission and the pioneering e-sanjeevani platform, coupled with an array of telemedicine services – from Tele-Radiology to Tele-CT. This symphony of progress has redefined healthcare delivery".
Expanding Horizons in Medical Education
The minister informed that a keen commitment to education was evident through the establishment of two new AIIMS, seven medical colleges, two cancer institutes, and fifteen nursing colleges in Jammu and Kashmir during the last four years.
"AIIMS Jammu and AIIMS Kashmir, works in progress, stand as testimony to a promising future. Government medical colleges saw an exponential increase in intake, from 500 to 1,100 MBBS students over eight years. The augmentation of PG seats, B.Sc Nursing, and Paramedical seats adds a resolute layer to this transformative journey", the minister informed.
Health Indicators: An Ode to Improvement
The upsurge of improvement resonates in health indicators. Neonatal Mortality Rate (NMR) now stands at a single-digit 9.8, signaling a 13.3-point decrease.
"Infant Mortality Rate (IMR) follows suit, standing at 16.3, a commendable reduction of 16 points. A global milestone was achieved with the reduction of Under-5 mortality rate and the attainment of 100% immunization for children aged 9-11 months. A resounding 97% institutional deliveries echo the symphony of progress", the minister said.
SEHAT-PMJAY is an ode to transformation, orchestrated by visionary policies and unswerving dedication. It signifies not just a healthcare evolution, but a holistic societal metamorphosis.