BY CHASFEEDAH SHAH
The path-breaking decision to abrogate Article 370 has unlocked unprecedented opportunities for the Jammu & Kashmir tourism sector," stated an official government spokesperson. The region is currently witnessing an awe-inspiring resurgence in tourism, with a historic surge in tourist footfall, echoing the effectiveness of the state's strategic policy shifts and sustainable efforts. Article 370 Abrogation Ignites J&K Tourism Renaissance: A Flourishing Golden Era Unveiled
In a remarkable revelation, the year 2022 welcomed an astounding 1.88 crore tourists to Jammu & Kashmir, "underscoring the magnetic allure of our landscapes and the strategic initiatives that have catalyzed this phenomenal growth," emphasized the Department of Tourism.
A true embodiment of this transformation lies in the diversification of accommodation offerings. An impressive total of 1310 homestays have been officially registered with the Department of Tourism, forging authentic and immersive experiences for travelers, while also economically empowering local communities.
Gurez Valley, a hidden treasure of the region, was officially conferred the prestigious first rank as India's best offbeat destination. "This recognition highlights our commitment to promoting unexplored gems that captivate and charm travelers," expressed the Department of Tourism with pride.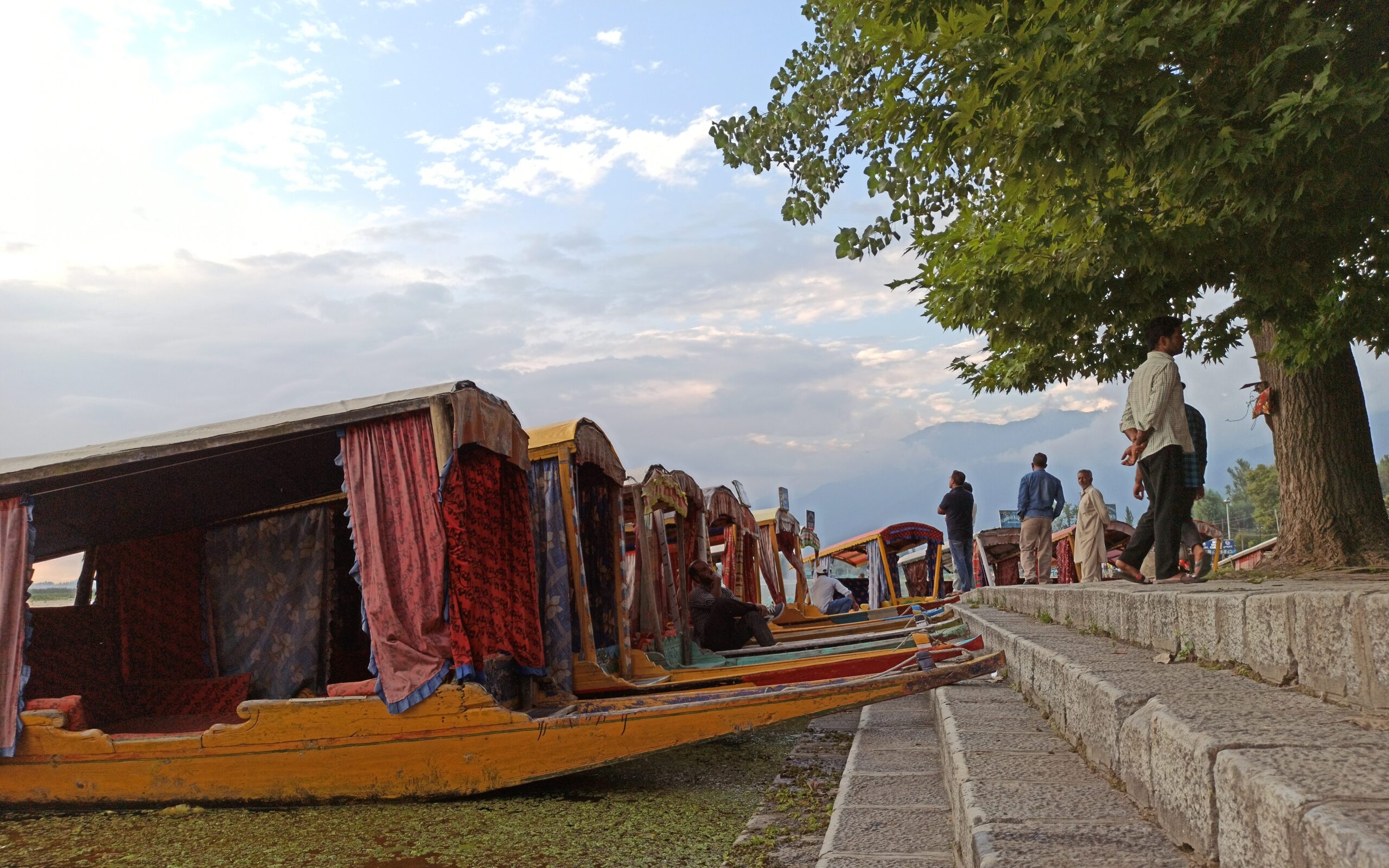 Shikaras patiently docked at Nishat Garden, ready to ferry tourists into the enchanting embrace of Dal Lake's timeless beauty. Pic Credit Tauheed Ahmad–Staff Writer Kashmir Scan
The strategic vision of Jammu & Kashmir unfolds further as it introduces 300 fresh tourist destinations, capturing the imagination of filmmakers and showcasing the state's stunning vistas, rich cultural tapestry, and architectural marvels. "We have successfully positioned our region on the global cinematic map," proclaimed a government spokesperson.
The unveiling of 75 new offbeat destinations has been celebrated as a masterstroke, enticing wanderers to venture beyond conventional routes and uncover hidden treasures. In tandem, new trekking routes have been meticulously identified, offering adventure enthusiasts thrilling escapades while ensuring the preservation of the pristine natural surroundings.
"Our policies are meticulously designed to foster a holistic approach to tourism," declared a government representative. The strategic blend of innovative policies, sustainable practices, and the safeguarding of cultural and natural heritage sets the stage for the Jammu & Kashmir tourism sector to flourish.
As the region basks in the glow of its successes, it remains committed to preserving a delicate balance. "Sustainable growth remains the cornerstone of our approach," affirmed an official statement. It is vital to ensure that the influx of tourists harmonizes with practices that protect the environment and uplift local communities.
The narrative of the Jammu & Kashmir tourism sector has evolved far beyond its scenic splendor; it's an unfolding epic of resilience, innovation, and inclusivity.
With each visitor stepping onto its shores and ascending its peaks, they become part of a realm that resonates with cultural vibrancy, natural grandeur, and a promise of an even brighter future. As an official spokesperson aptly concluded, "The golden era of Jammu & Kashmir's tourism has arrived, and its brilliance shines brighter with every visitor we welcome."