In the serene and idyllic village of Khanpora, a remarkable testament to love and compassion stands tall – the sacred shrine of Hazrat Syed Janbaz Wali. This hallowed place embodies the divine teachings and extraordinary miracles attributed to the revered figure, earning him the revered title of "Janbaz" – symbolizing one who fearlessly performed awe-inspiring deeds, even at the risk of his own life.
By Khursheed Dar
The shrine of Hazrat Syed Mohammad Rufaee, known as Hazrat Syed Janbaz wali and reverently as Hazrat Janbaz Saeb RA, holds a prominent place in the Sufi culture of Kashmir. Located on the left bank of the Jhelum, along the main Baramulla-Uri road just outside the town of Baramulla, the shrine is a sacred destination for people of all faiths. The picturesque village of Khanpora surrounds this beautiful shrine, adorned with fine stones used for aesthetic constructions, and blessed with the flowing river nearby. The area itself is named Janbazpora after the great Muslim saint Hazrat Syed Janbaz Wali (R.A). The Divine Light of Kashmir
According to historical records, Hazrat Syed Janbaz Wali (RA) was a towering saint of his time with a large following in Kashmir, including both Muslims and Hindus. He was bestowed with titles like "Annapurna" in Sanskrit, meaning one who offers food to the people, and "Janbaz," meaning one who performed great deeds at the cost of his life.
As a student of history, the author's interest lies in visiting and writing about the anonymous Sufi saints and poets of Kashmir. The available written sources indicate that Hazrat Syed Janbaz Wali (RA) hailed from Isfahan, the former capital of Iran, born in the year 735 A.H (1329 A.D) as Syed Mohammad Rufaee. He was the great-grandson of Syed Ahmad Rufaee of Isfahan, the nephew of the famous Saint Sheikh Syed Abdul Qadir Jeelani (RA), popularly known as Dastagir Sahib by both Muslims and Hindus. Additionally, Hazrat Syed Janbaz Wali (RA) had a lineage with the Holy Prophet Muhammad (Sallahu Alhi Wasalum).
During his childhood, Syed Janbaz Wali (RA) received education from a learned tutor, Syed Muhammad Arabi (RA), a renowned Muslim scholar from Arabia. However, he later became the disciple of the great Saint Mir Syed Jalal Ud Din Bukhari Mukhdoomi-i-Jahan, who recognized the divine spark in the young aspirant and became his spiritual mentor, guiding him to great spiritual heights.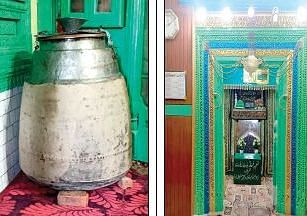 In 827 A.H (1420 A.D), Hazrat Syed Janbaz Wali (RA) arrived in Kashmir during the reign of Sultan Zain ul Abideen Badshah, accompanied by a group of 120 saints and scholars. Sultan Zain-ul-Abidin extended a warm welcome to the saint and showed great respect for saints and darveshes. He even became a dutiful disciple of Hazrat Syed Janbaz Wali (RA), visiting him twice a week to seek his spiritual blessings and guidance.
After spending two years in Srinagar, Hazrat Syed Janbaz Wali (RA) expressed his desire to move to Baramulla. Sultan Zain ul Abidin Budshah made all the arrangements for his travel and accompanied him via the River Jehlum to Baramulla. During the journey, Sultan Zain ul Abidin Budshah shared a story about the destruction caused by a windstorm in Wular Lake, resulting in the death of thousands of people in the center of the lake. He requested Hazrat Syed Janbaz Wali (RA) to pray for the successful construction of an artificial island in the center of Wular Lake to ensure the safety of people. The result of the prayers was the construction of the island known as "Zaina Lank."
Upon reaching Baramulla, Hazrat Syed Janbaz Wali (RA) selected a meadow for his residence, which was named "Janbazpora" after the saint's title. Sultan Zain ul Abidin Budshah generously offered the entire land of Janbazpora and its surrounding villages as a gift to the revered saint.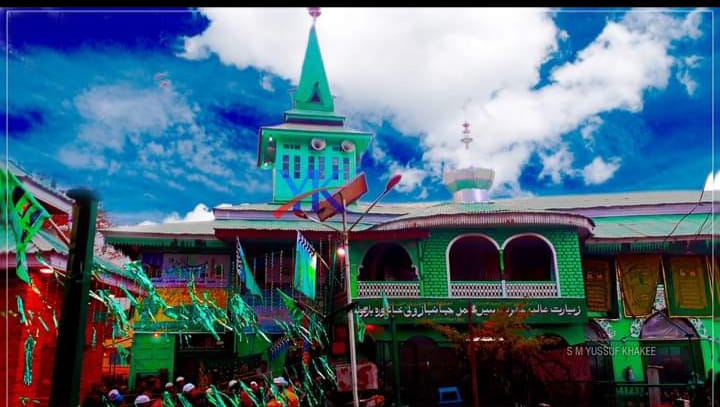 Later, Hazrat Syed Janbaz Wali (RA) relocated to the western side of Baramulla town, settling on the bank of the River Jehlum, where he established a new village known as Khawanpora or Khanpora, meaning a place of food in Persian. This was due to the fact that thousands of people were served daily in his Langar Khana (community kitchen), and he was lovingly referred to as "Annapurna" by Hindus. His charity and kindness knew no bounds, and the food was cooked in a huge copper vessel called "Jaanbaz Seaben Daig" in the Kashmiri language.
"It is full of Karamat o Moajzaat, miracles to say, that whatever and in whichever quantity something was cooked, hundreds would enjoy meals but this 'DAIG' (Copper vessel) would not get empty," says a local devotee and former Education Officer, Mrs. Haneefa Kirmani, whose ancestors were involved with the shrine activities.
Dr. Rafeeq Madoodi says, "My mother would recall that once the people of Khanpora wanted to get Qalai (nickel plating) done to the Daig and was taken in a Tonga to Srinagar. Seeing this beautiful and huge vessel, some followers of Hazrat Sultan (RA) claimed that it is 'SULTAN SENZ DAIG' (Hazrat Sultan's vessel) instead of Jaanbaz Sahab's. Since Baramulla people had no proof or strength to prove their claim, they left the place disheartened. After Qalai (nickel plating) was completed, the 'Qalaigar' (nickel plater) brought it down to river Jhelum for washing. No sooner did he and his men put it inside the river, it slipped away from their hands and drowned and vanished into the water. The next morning, fishermen of Khanpora felt some heaviness in their nets.
One or two men could not pull it out, so more men were called, and once they got a glimpse of
the upper portion of the DAIG (vessel), it spread like wildfire. The entire Khanpora, men, women, and children, came out, and a huge rope was tied around the neck of the 'DAIG,' and all started pulling it out. Women sang traditional 'Roff' and religious hymns, and ultimately, the 'DAIG' was restored to its original place. Srinagar people also realized that their claim was proved wrong by Allah."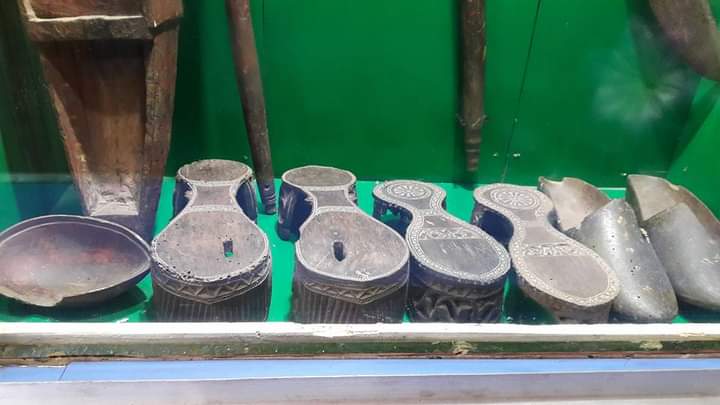 In Khanpora, Syed Janbaz preached Quran and Hadith, and thousands of people became his followers. Historian Hassan writes in "Tarikh ul Awlia e Kashmir," "Daily thousands of people would come to see the Syed, and the crowds used to be so huge that it was difficult for a passerby to get the way."
According to "Shahnama Kashmir," Syed Janbaz RA was third in number after Shah-i-Hamdan who came here only for preaching Islam and met with great success in his mission. As a result of the propagation of his great saints, thousands of people embraced Islam. But amongst his followers are both Hindus as well as Muslims.
Like the titles granted for distinguished work by the temporal kingdoms of the world, titles are
also bestowed in the "Spiritual Kingdoms" of Almighty to lend distinction for the names of Prophets, saints, and holy personages. The devotion to Almighty, service to suffering humanity, and unparalleled sacrifices of the Syed earned him the title of JANBAZ, meaning one who performed great deeds at the cost of his life.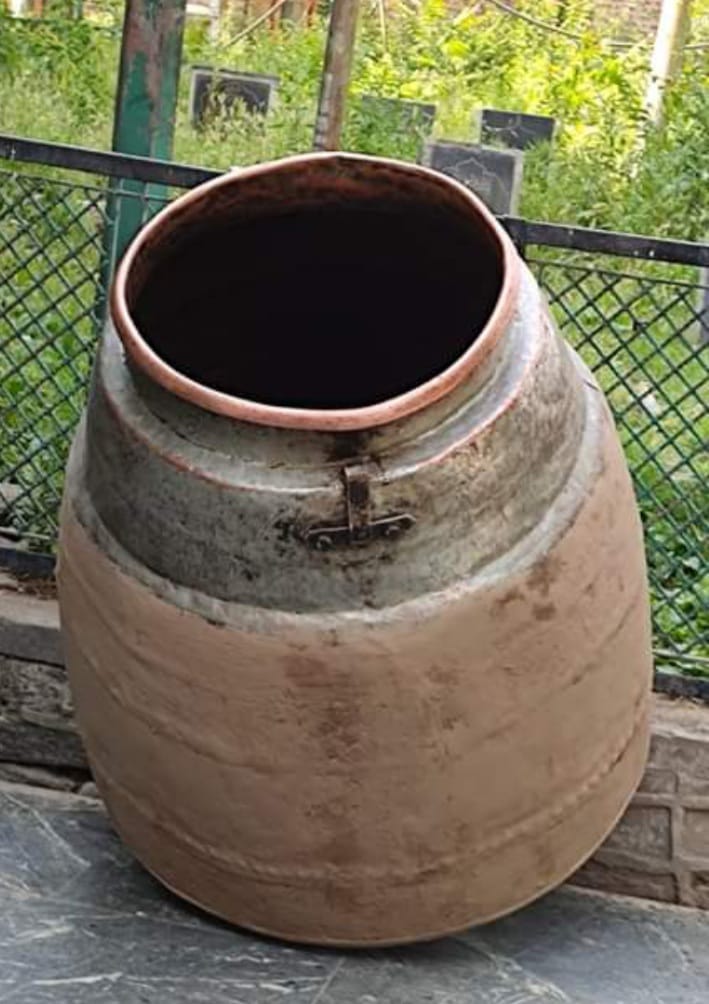 Innumerable karamaats, miracles to say, are attributed to this towering Sufi saint, which are beyond explanation. One of his Karaamats is narrated by Dr. Rafeeq Masoodi, a great lover of Sufi saints and their teachings. "I recall my childhood pilgrimage to this place. My both ears are pierced, and iron earrings were put in both the ears. The reason was that my father wanted a male child, so one of his Aunt Saja Aapa of Dangiwacha had promised to do so, and every year one Cock was sacrificed at the shrine of Hazrat Syed Janbaz Wali RA for me. So it continued for 6 years, and the ring was taken out from the right ear. For the next ring, more 6 years were needed, and in my 12th year of age, I suddenly felt that I look like a boy, else everybody would taunt me."
From written sources, this author came to know that besides Qadriya and Suhrawardi silsilas (orders of Sufism), Hazrat Janbaz Saeb RA also followed the Kabrvi silsila of Sufism, a Sufi order or silsilah that traces its spiritual lineage to Prophet Mohammad (Sulallahu aliehi wasalam), through Hazrat Ali (Karamallau tala wajhu).
"It is full of Karamat o Moajzaat, miracles to say, that whatever and in whichever quantity something was cooked, hundreds would enjoy meals but this 'DAIG' (Copper vessel) would not get empty,"
According to "Waqat-I-Kashmir," it was the 24th of Rabi-ul-Awal 840 A.H (1433 A.D) when the "Divine Sun" which rose from the horizon of Mecca and Madina and appeared over Kashmir valley to shed its luster all over the valley, at last, disappeared behind the curtain of divinity. Its miraculous sunshine guided humanity on the virtuous path of truth, love, and righteousness in this valley. But their setting was not the end of its magnificent luster, which continued and sustains its glorious light even today.
The local Awqaf committee here arranges the annual Urs of Syed Janbaz Wali (RA) at his Shrine located in Khanpora Baramulla every year on Rabi-Ul- Awal, the third month of the Islamic Calendar. On this particular occasion, thousands of devotees including men, women, and children from the adjoining areas of the district visit the shrine, conducting special prayers, reciting verses from the holy Quran. Devotees also placed holy sheets of cloth on his mausoleum.
To conclude, Hazrat Syed Janbaz Wali RA was a "Darvesh," a divine hero, who came to Kashmir with a few companions who had no warriors or weapons to defend or offend, except the pious name of Allah and Prophet Mohammad (Sulallahu aliehi wasalam). He hated oppression and exploitation of innocent humanity and had selflessly devoted his life to the commandments of Allah and Prophet Sallhu Alhi Wasalam and won the hearts of thousands of people by sheer love, sympathy, and social service.
His legacy as a renowned Sufi saint of Kashmir needs to be shared and preserved.
The views expressed in this article are solely those of the author and do not necessarily reflect the opinions or views of this Magazine.The author can be reached at [email protected]