BY KS NEWS DESK
SRINAGAR, JULY 27: The Managing Director, J&K Cable  Car  Corporation (JKCCC) today hands-over  cheque  worth ₹ 1.0 Cr to government through Chief Secretary, Dr Arun Kumar Mehta. JKCCC presents dividend cheque of ₹ 1.0 Cr to CS
The Chief Secretary took this occasion to compliment the Corporation for this milestone of achieving record revenue of ₹ 100 Cr. He advised the Corporation to use this revenue in meeting aspirations of tourists besides maintaining its valuable assets.
He also asked them to look into establishing such other Gandola projects especially in PPP mode where there is high footfall of tourists like Gulmarg. He maintained that J&K has many other destinations like  Sarthal, Mantalai, Sanasar, Doodhpathri, Baderwah and Baisaran (Pahalgam) etc which have tremendous potential in terms of establishing Gandola projects thereby promoting tourism there besides boosting profits of the Corporation simultaneously.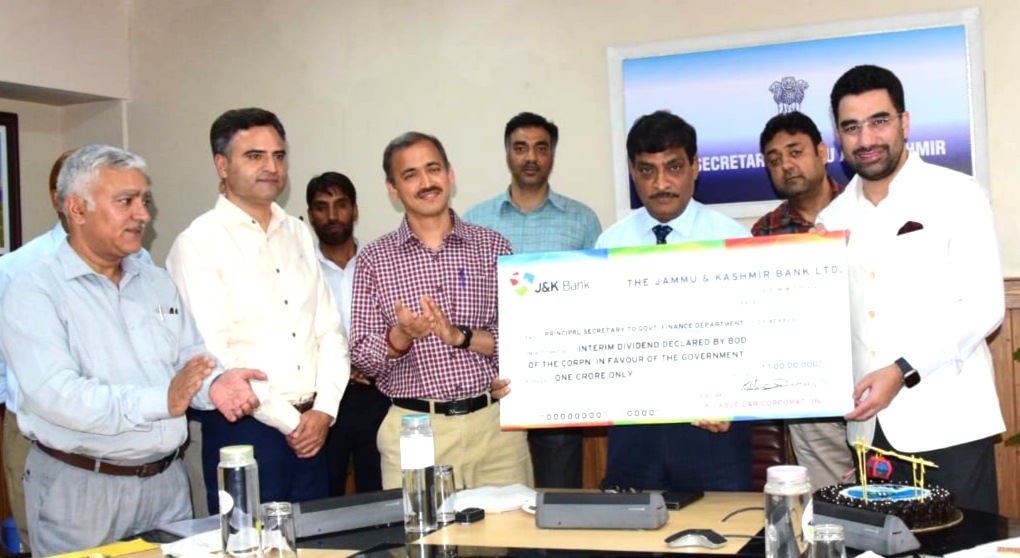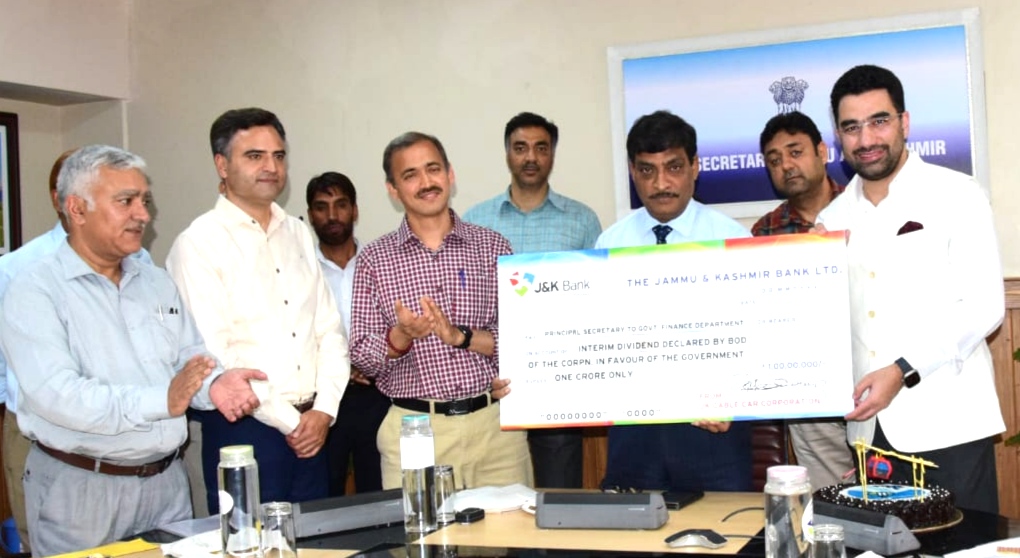 Earlier on 19th of June Dr Mehta, who is also Chairperson of the Corporation chaired its 33rd Board meeting during which the Board of Directors expressed its satisfaction over the record revenue generation of ₹ 100.00 Cr earned by the Corporation during the year 2022-23. In view of it the Board members declared interim dividend of ₹ 100.00 lacs in favour of the Government of J&K.
Accordingly, cheque worth ₹ 1.0 Cr was today handed-over to the Finance Department by the Managing Director, J&K Cable Car Corporation.
Those who were present on the occasion includes Principal Secretary, Finance; Secretary, Tourism and other concerned officers of the concerned Departments.