Registration cards distributed among 150 artisans
BY KS NEWS DESK
SRINAGAR, JULY 21: The Directorate of Handicrafts and Handloom Kashmir today commenced the registration of Copperware Sakhta artisans with registration cards distributed amongst the first batch of about 150 artisans. Govt. commences registration of Copperware Sakhta artisans
The move is aimed as a step ahead after the government recently notified 21 more crafts of Kashmir as "Notified Crafts" with the aim of boosting the local artisans.
The move shall ensure about 2000 artisans associated with the copperware craft gain access to various government support programs. Registration shall extend benefits of various governmental schemes like Artisan/Weavers Credit scheme, assistance under the Cooperative Act, MUDRA Scheme, Karkhandar scheme, educational benefits for their kin(s) etc.
Registration shall also enable the department to use the expertise of the artisans to ensure their technique and craftsmanship is safeguarded.
Kashmiri copperware is an art that has been a significant part of the cultural heritage of the Kashmir Valley for centuries. The intricate designs and unique patterns are a testament to the skill and craftsmanship of the local artisans.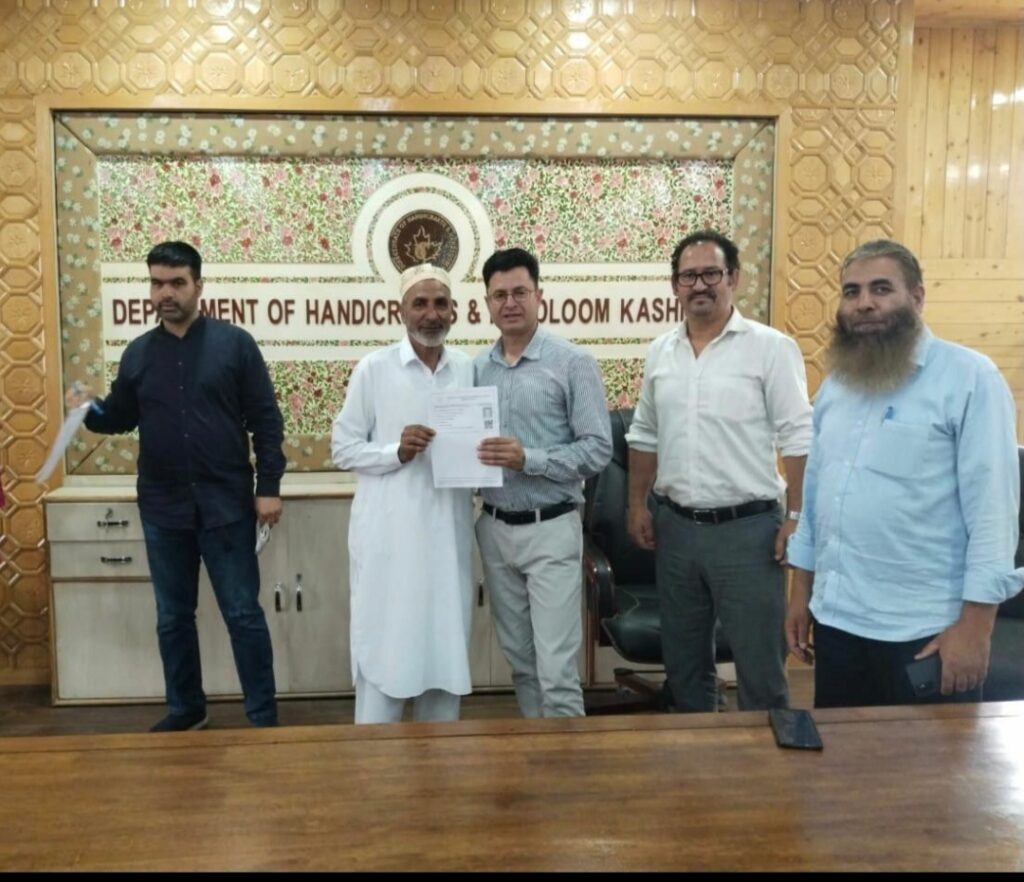 More than 150 registration cards were distributed among the artisans who qualified the departmental assessment at Kashmir Haat Srinagar by Director Handicrafts and Handloom, Kashmir.
While addressing the participants the Director appraised the artisan community about various departmental Schemes and appreciated their efforts in sustaining the age-old craft of Copper Sakhta making.
Deputy Director (Trainings) and Assistant Director Handicraft/Handloom Srinagar along with other officials from the department were also present on the occasion.
Assistant Director Handicrafts/Handloom Srinagar had facilitated on the spot practical test and distribution of registration certificates among the artisans strengthening the commitment of the department to provide doorstep services to the artisan community.