Cultural celebrations attract crowds at Verinag, Srinagar, Mansbal, Watlab
BY KS NEWS DESK
SRINAGAR, JUNE 16: The pre-events of 'Vitasta Cultural Festival', commenced here today across multiple locations in the Valley, captivating the visitors filled with high cultural fervor and enthusiasm. Enthralling pre-events unleash spirit of 'Vitasta Cultural Festival' across Valley
These mesmerizing programmes took place at scenic locations throughout the Valley, especially at South Kashmir's Verinag, the originating place of river Jhelum, historically known as 'Vitasta'.
A series of pre-events were held at numerous heritage destinations across the valley, particularly along the route tracing the River Jhelum (Vitasta). The primary objective of these events is to enhance public engagement and foster a deeper connection with the upcoming three-day 'Vitasta' cultural festival.
Apart from general public and folk artists, the event was graced by the presence of dignitaries including officials from the Verinag Development Authority, Additional District Commissioner Verinag, President Municipal Committee and several other prominent citizens.
Also, the vibrant pre-events were unfolded at Watlab Ghat in Baramulla district of north Kashmir and Mansbal, a scenic destination situated in Ganderbal district, and Srinagar's Sher-i-Kashmir park.
The exceptional events and artistic performances presented during the event included mesmerising art forms such as Bhand Pather, Gujri, Dhambali, Bach Nagma, Rauf and other captivating expressions of cultural heritage.
It is worth mentioning that the highly anticipated third and final edition of Vitasta Cultural Festival will be held at the Sher-i-Kashmir International Conference Centre (SKICC), on picturesque banks of Dal Lake, from June 23 to 25.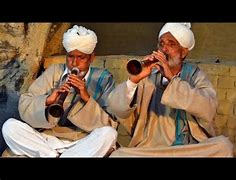 This grand festival is aimed at to carry forward Prime Minister, Narendra Modi's, vision of 'Ek Bharat Shreshtha Bharat' (One India, Great India) under the Azadi ka Amrit Mahotsav initiative. It is being organised by the Union Ministry of Culture, through North Zone Cultural Centre, Patiala. The earlier two parts of the festival were organised in Chennai (Tamil Nadu) and Pune (Maharashtra).
Meanwhile, the organisers have announced a set of pre-event programmes scheduled to take place tomorrow (on Saturday) at various locations, including Srinagar's Amar Singh College, Women's College Nawakadal, SK Park, and Budgam Girls Higher Secondary School.
The pre-event programmes will continue till June 21 at around two dozen locations in Srinagar and the surrounding districts, with the aim of serving as a platform for artists representing diverse art forms of Kashmiri folk culture. These programmes would help to showcase and promote the talents of these artists, providing them with an opportunity to exhibit their skills and preserve the rich artistic heritage of Kashmiri folk culture.