The success of India's G20 Peace Initiative in Kashmir serves as a beacon of hope, illuminating a path towards a secure and harmonious future for the region.
In a monumental stride towards lasting peace, India's G20 Peace Initiative has achieved a decisive victory over decades-long sponsored terrorism in the troubled region of Kashmir. By harnessing the collective strength and global cooperation of the G20 nations, India has spearheaded a comprehensive and multifaceted approach to combat terrorism and promote stability in the region. Decades-Long Sponsored Terrorism Defeated by Peace Initiative
This landmark achievement not only signifies a resounding defeat to terrorism but also underscores the significance of international collaboration in tackling complex security challenges. The success of India's G20 Peace Initiative in Kashmir serves as a beacon of hope, illuminating a path towards a secure and harmonious future for the region.
Despite opposition from neighboring countries, India decided to hold G20 summit in Jammu and Kashmir which provided India chance to get recognition from international level to undo the negative perceptions about Kashmir to put nail on lies of Pakistan and China.
G20 summit not only demonstrated that normalcy has been restored in the Union Territory but also showed to the world that Jammu and Kashmir has moved to chapter of development and prosperity.
At an inaugural function of infrastructural projects in Ganderbal district, the Lieutenant Governor, Manoj Sinha congratulated the people of J&K for making the G20 a successful event and terms it an inspiring moment for socio-economic progress of Jammu & Kashmir. The way every section of the society enthusiastically participated in the event is a sign of the rise of new and emerging Jammu & Kashmir, LG said.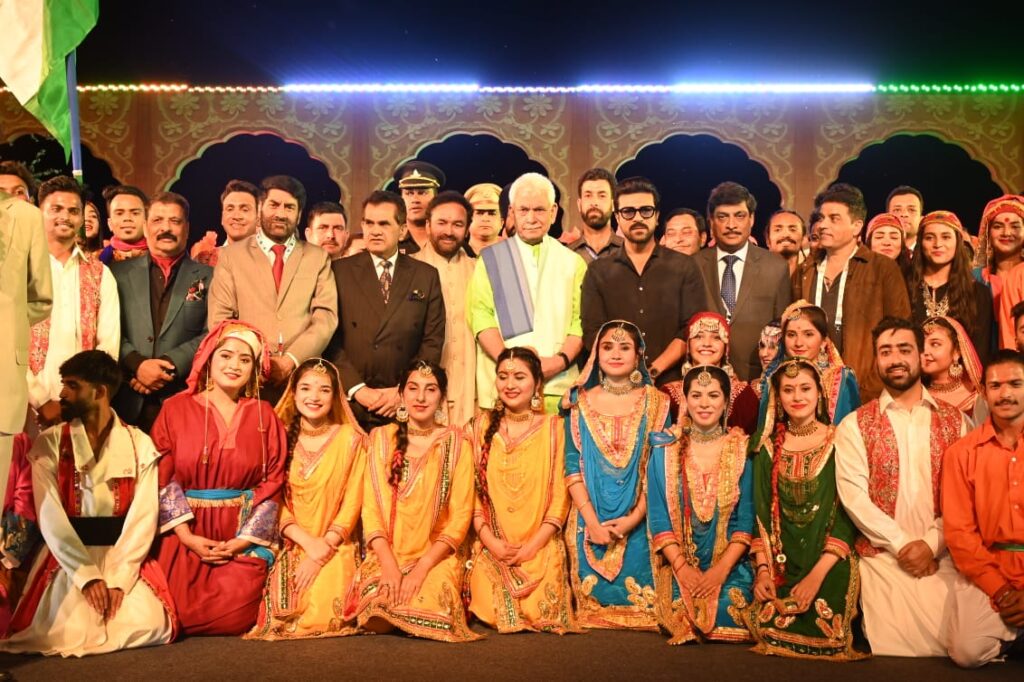 G20 meeting has opened door to immense possibilities of peace and progress and the festivity during the event was reflection of transition in Jammu & Kashmir, he added.
Hosting the first of this kind of meeting in the region is being perceived as key driver to achieve long term prosperity of Jammu and Kashmir. Although, the J&K has enough potential to showcase its rich cultural heritage, historical significance and enchanting landscape to harness global attention for self-sustaining economic development.
Harnessing global attention towards self-sustaining economic growth
Being famous for its breathtaking natural beauty, the Kashmir region can market itself to bring valuable expertise and financial resources to support tourism investment and development by leveraging the global reach of the event. However, the Kashmir can attract potential investors through prospective niche markets, such as adventure tourism, wellness tourism, or cultural tourism.
India's G20 Sherpa, Amitabh Kant while talking to media called tourism a big employment creator in Kashmir and further said that the tourism has huge multiplier impact on regions prosperity.
He also said that the summit will spread the message of peace, progress, and prosperity. However, tourism sector could prove the best platform to promote local art, hospitality, culture, and craft to outer world in much possible way.
Pertinently, the J&K UT for the first time in history witnessed highest footfall in the year 2022, a record of 1.88 crore tourists enjoyed the beauty of famous tourist destinations and monumental places.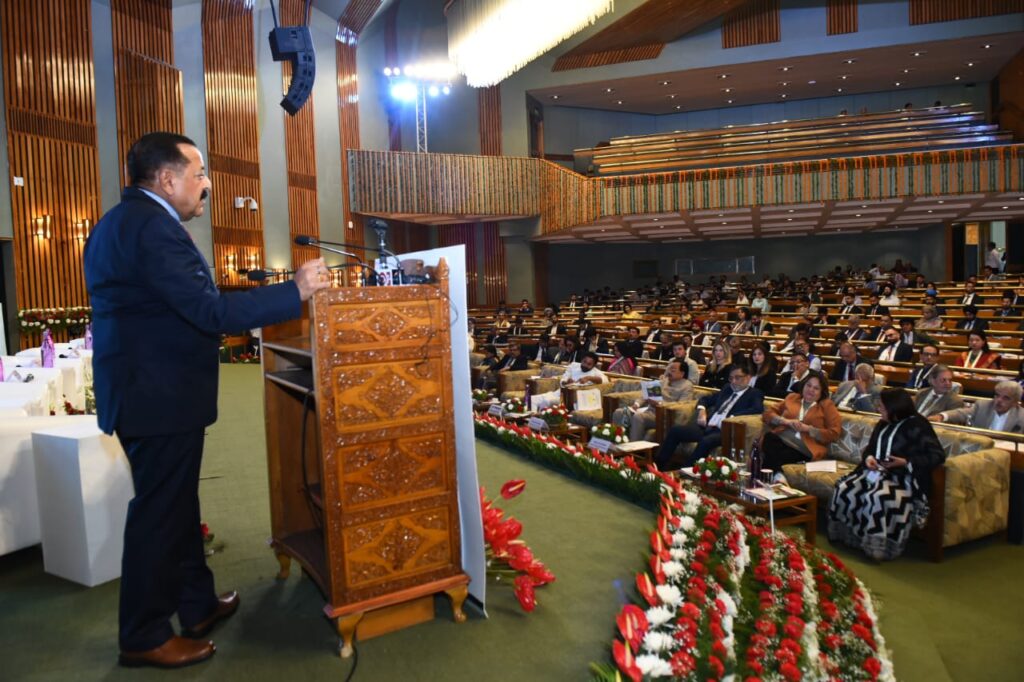 Earlier, the Lieutenant Governor while talking to reporters on the sidelines of a function in Sempora Pulwama said that Jammu & Kashmir is expecting a record of more than two Crore tourist footfall in 2023.
With the support of people, the era of films is returning in the valley for film shooting. Over the years hundreds of films had been shot in Kashmir, which eventually helps to uplift the economic landscape of J&K. he added
Attracting foreign investment
Making investments can significantly expand the economic and development scenario in the region for the betterment of people. The G20 summit can encourage the international investors into potential areas by supporting the investment campaign and leveraging its global reach.
However, the summit can build confidence among international investors in considering opportunities in the Kashmir tourism besides connecting investors with local businesses and administration to realize the goal of sustainable economic growth.
'We are happy to be here. The place presents a beautiful look and gives a heavenly feeling. This place is more beautiful than we expected. People are amazing, so we will spread word about Kashmir's beauty in our respective countries', a delegate mentioned while talking to reporters in Nishat Garden.
Tourism boost: Paving way to new opportunities for local population
Kashmir being one of the enchanting beautiful places on the face of earth with its rich cultural heritage makes it an alluring place for tourist destination.
We hope this meeting brings some good fortune for the people of J&K—hoping for boost to the tourism sector. Everyone here wants that people across globe should come to experience that diverse art and culture of J&K, John Shagoo, a local hotel owner.
We have uniqueness of hospitality, culture and tradition which we can offer to the world, he added.
Revamping Srinagar in view of G20
Urban revamp to improve infrastructure to make city's look more inclusive to rejuvenate Srinagar city, the LG administration under Smart City Project is aimed to promote regulatory practices in city planning and implementation strategy for successful urban development.
With the growing popularity of city tourism, the Smart City Project is aspiring to leverage city's natural and cultural heritage; with more focus being given to promote Srinagar as eco-friendly tourist destination.
Rajbagh riverfront: Ahead G20 meeting in Srinagar, the Jhelum riverfront stretch was developed into marvelous look to woo residents and visitors under Smart City Project. The Lieutenant Governor, Manoj Sinha inaugurated prior to the G20 summit in the Srinagar.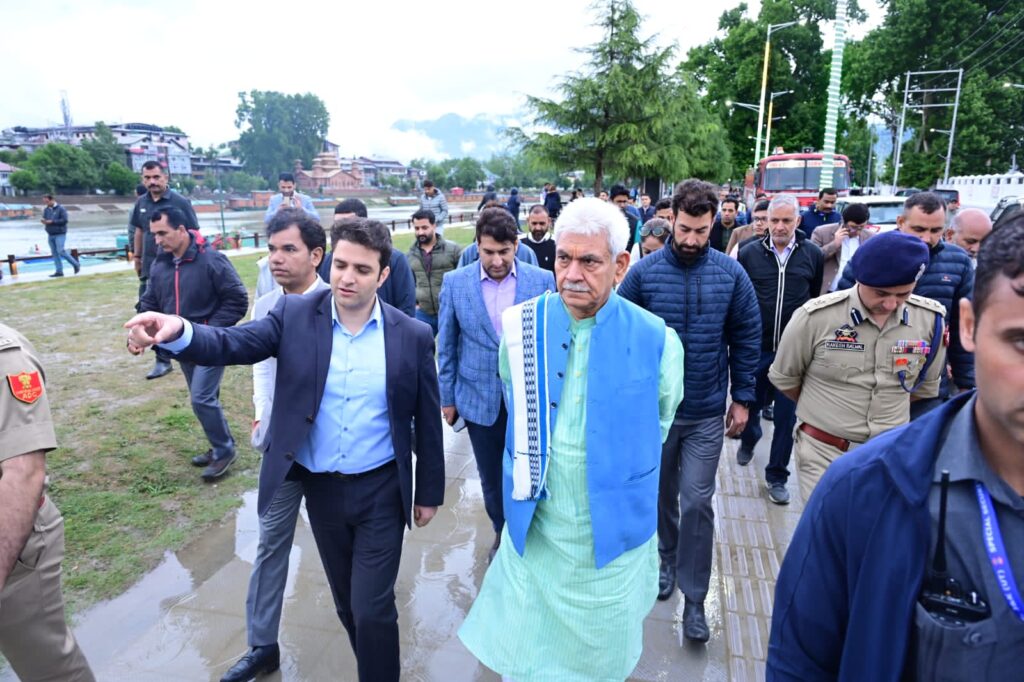 Talking on Jhelum riverfront project, Athar Aamir Khan, SMC Commissioner, said that newly renovated riverfront along pristine Jhelum in Srinagar offers amazing cycling experience and pedestrian walkways and cafes.
The underground drainage, parking spaces on street and off street, green spaces and sitting spaces have been built under Smart City Project.
Alley of art and crafts
Known for its arts and handicrafts and handloom products. The Poloview has become a first pedestrian market in Srinagar city renovated under Smart City Project. The G20 delegates explored the narrow alleys of market- interacted with artisans were seen buying craft items and souvenirs from shops.
Mohd Yousuf Bhat, running a shop in Poloview says that since the modifications, this market has greatly benefited our "Strike" shop. There has been a significant increase in tourist footfall, and we now receive visits from higher-ranking officials.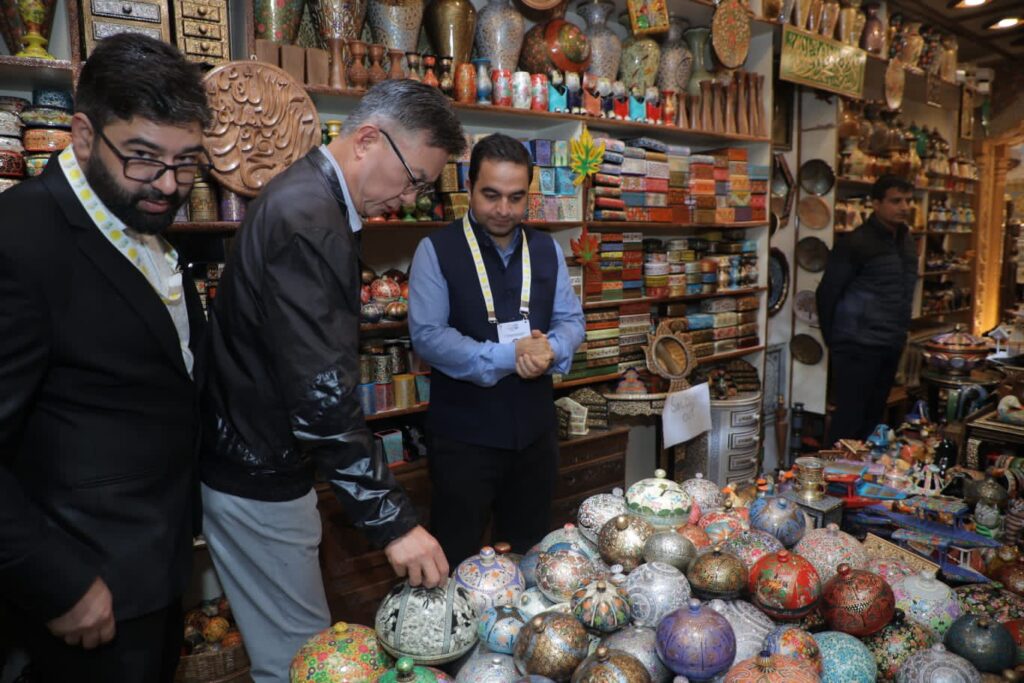 The transformation of this market has made it truly unique, and people, both tourists and locals, have developed a strong preference for shopping here. We now have customers who shop until late hours, and we have been given the opportunity to keep the market open during those extended hours due to these modifications, he added.
Reviving the era of Films
Oscar-winning movie 'RRR' actor Rama Charan and Hina Khan participated in a side event of third G20 tourism working group meeting in Kashmir to discuss Film Tourism for Economic Growth and Cultural Preservation. The duo joined talk sessions with delegates to discuss and highlight India's rich cinematic heritage at the event.
Ram Charan while talking on the film tourism potential of Kashmir calls it magnificent and coolest places to shoot films with a significant scope for economic opportunities.
Talking about her experience, Hina Khan wrote on her Instagram, "Grateful to be part of the G20 Tourism Working Group Meeting in Srinagar, promoting positive growth and constructive alternatives for young people in Jammu-Kashmir and the country.
'To make it happen needs the will of government and will of the production houses—for that matter they need peaceful environment and hassle free services from government. At the same time resources from the ground are to be much needed', An Artist Nazir Ahmad says.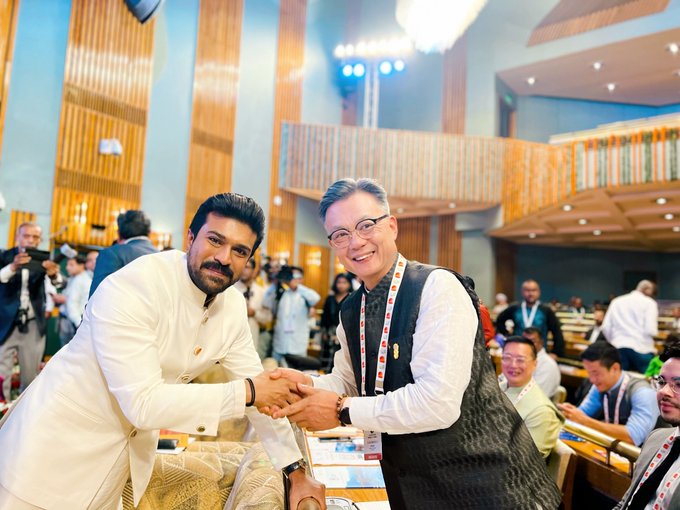 More interactions on ground mean more involvement of people from different sectors and their art and craft will get enhanced and promoted. G20 is welcomed, lot of people have turned up to show interest in our potential areas for its boost. But this initiative must percolate down to lowest level for their maximum benefit. He added.
Pertinently, in August 2021 J&K administration launched a new film policy by setting up Single Window Cell to grant permission for shooting films–generated fresh hope among filmmakers from Bollywood and also sparked a hope for local artists that the policy would generate employment avenues for them.
Kashmir's first multiplex was thrown open to the public in September 2022 at multiple locations after a gap of three decades.