By Chasfeeda Shah
As the fatal disease continues to spread among the people of Jammu Kashmir and across India, health experts are alarmed and striving to identify its root causes. Synthetic and unhealthy food has emerged as a key culprit contributing to the upward trend of the disease. Investing in a Healthier Future
To combat the disease's rapid growth, health experts are working tirelessly to raise awareness about the benefits of consuming organic food in our daily lives. Organic food not only promotes good health but also has the potential to significantly reduce the incidence of disease.
It is critical that individuals take responsibility for their health by embracing organic food and making informed choices about what they consume. By doing so, we can work together to curb the spread of the disease and promote a healthier, happier society.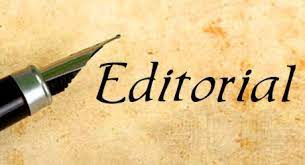 Organic food has become increasingly popular in recent years, and for good reason. The benefits of consuming organic food extend far beyond personal health, and can have a positive impact on the environment and local communities.
Organic food is produced without the use of synthetic pesticides and fertilizers, which not only reduces the amount of harmful chemicals in our bodies, but also prevents the contamination of soil and waterways. These chemicals can have long-lasting effects on the environment and can harm wildlife and ecosystems.
Organic farming practices promote biodiversity and support local ecosystems. Organic farms use techniques such as crop rotation and intercropping to maintain soil health and prevent erosion, which can lead to healthier soil and increased productivity over time. This also helps to preserve the natural habitats of wildlife, including bees and other pollinators that are crucial for our food supply.
Furthermore, the Organic farming also supports local economies and communities. Small-scale organic farms can provide jobs and economic opportunities for local residents, and can help to create a more sustainable food system. Additionally, organic farming can help to address food insecurity and food deserts in underserved communities, by providing fresh and healthy produce that is accessible and affordable.
While organic food may be more expensive than conventionally grown food, the benefits to our health and the environment are invaluable. By choosing organic, we can support sustainable farming practices, promote biodiversity, and protect our health and the health of the planet. It's time to make organic food a priority and invest in a healthier future for ourselves and the planet.