By KS News Desk
The exceptional chess abilities of three-year-old Hoor Fatima of Kashmir have made her a local celebrity and a source of regional pride. Hoor first became interested in Chess as a child when she observed her father and mother engaged in the activity. It didn't take long for her enthusiasm to grow, and soon she was playing with them, despite her early age.
After noticing her precocious skills, her father soon began instructing her on the game's intricacies. She began competing in chess tournaments at the local level, where she has been playing against opponents decades her senior. Many in the Kashmir chess community see Hoor as a prodigy with great potential after witnessing her meteoric ascent to prominence. Young chess players in the area look forward to her as a role model because of her dedication and hard work despite her age.
Her father, who doubles as her coach, thinks she has what it takes to be a top player someday. He claims Hoor is motivated by her love of the game and spends hours each day learning about the game.
Hoor Fatima's father, Bilal Ahmad, said, "Encouraging children towards games like chess not only helps build their mental and analytical skills but also inculcates important values like patience, perseverance, and discipline that they can use in all aspects of life."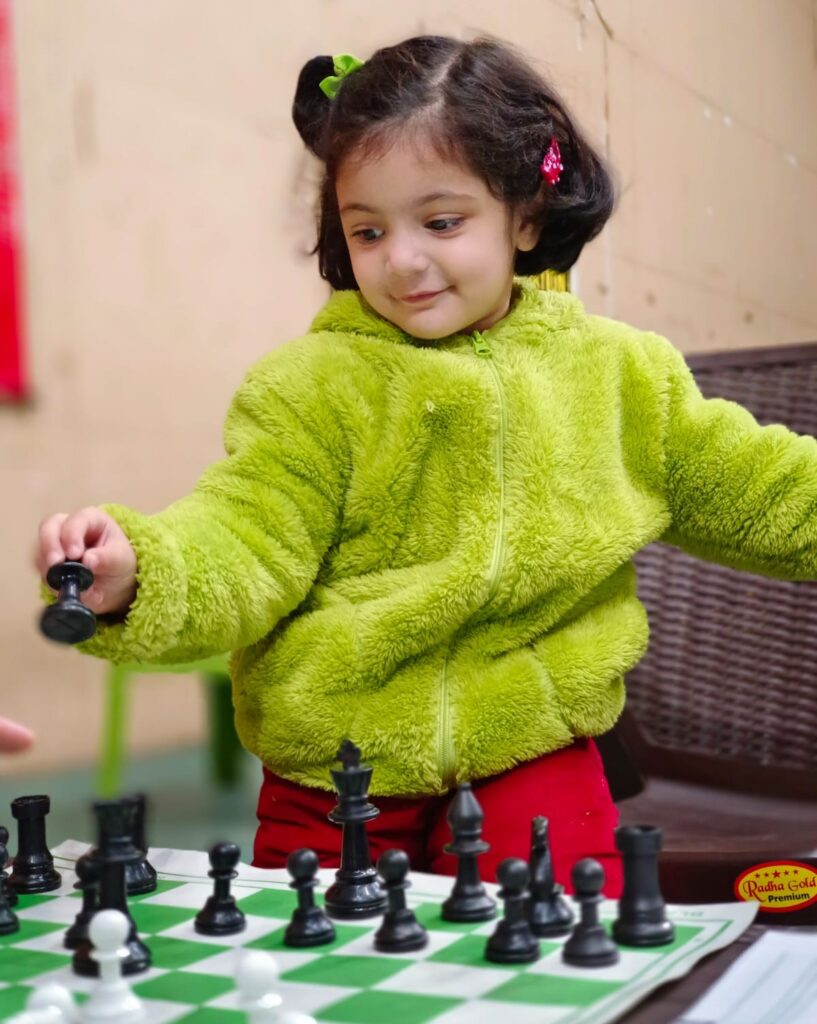 Children are naturally curious and want to learn about the world around them. Parents can support their child's intellectual growth by providing age-appropriate toys and activities and encouraging exploration with their child. Fatima's father, Bilal, who firmly believes in giving children the freedom to choose their interests, said, "It's important to let children explore their passions and discover their talents. We shouldn't force our choices on them. Instead, we should encourage them to pursue what they love, and that's when they truly excel."
Hoor has been an inspiration to people throughout the Kashmir valley. She has proven that age is just a number and that with focus and determination, one can do anything. Hoor Fatima's mother, Salam Ashai, said,
"While education is important, introducing children to games like Chess is equally crucial. Such games enhance their cognitive abilities and problem-solving skills and improve their overall personality, making them well-rounded individuals."
Hoor Fatima's inspiring story exemplifies what can be accomplished with hard work and talent.