By Ajaz Rashid
Srinagar, February 27: In a function held in Srinagar today, Lt. Governor Manoj Sinha assured the people of Jammu and Kashmir that the Union Territory has imposed the lowest rate of income tax. He further provided figures regarding the property tax in Srinagar, Jammu, and other municipalities.
The total number of houses in these areas are 520,000, out of which 206000 houses are built on less than 1000 square ft, indicating that 40 percent of total house owners do not have to pay property tax. Additionally, 203600 houses are built on less than 1500 square ft, and they are liable to pay a maximum of Rs 1000 per year. Many of these houses will only have to pay Rs 600 per year.
Compared to other cities such as Shimla, Ambala, and Dehradun, J&K has to pay only one-tenth of the property tax. However, if the common people have any grievances with the property tax or its rate, they can write to the government and concerned authorities.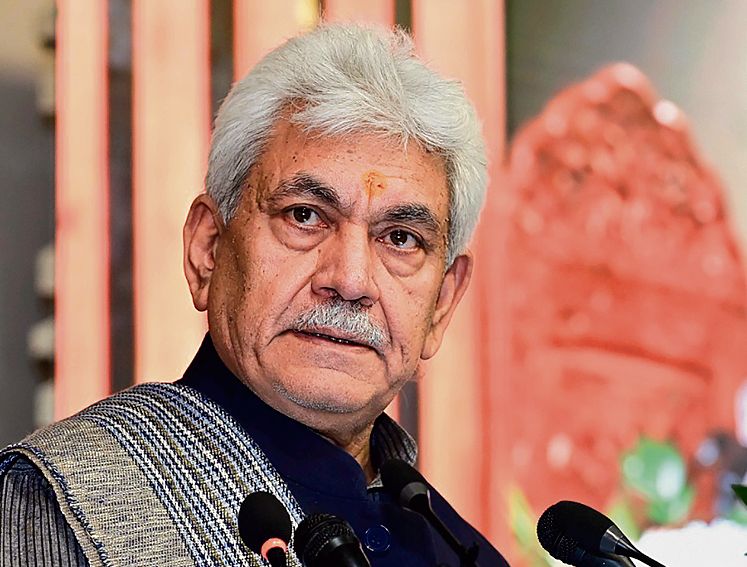 Moving on to commercial properties, Jammu and Kashmir has 101000 shops, and nearly 46 percent of these shops are less than 100 sq ft. The total expenditure in terms of property tax would be Rs 700 per year, and 80 percent among these 46 percent have to pay 500 to 600 rupees per year. Furthermore, 30000 shops are in a built-up area of less than 1500 Sq Ft and have to pay less than Rs 2000 per year. This implies that 76 percent of the commercial property owners have to pay minimal charges.
Lt. Governor Manoj Sinha believes that there would be no better people-friendly property tax rates. All the amount collected as property tax would be deposited into the accounts of the concerned municipalities. The funds would be utilized for the development of the towns, areas, and to provide the best facilities to the people living there.