Plants Apple seedlings at Chenab Bhawan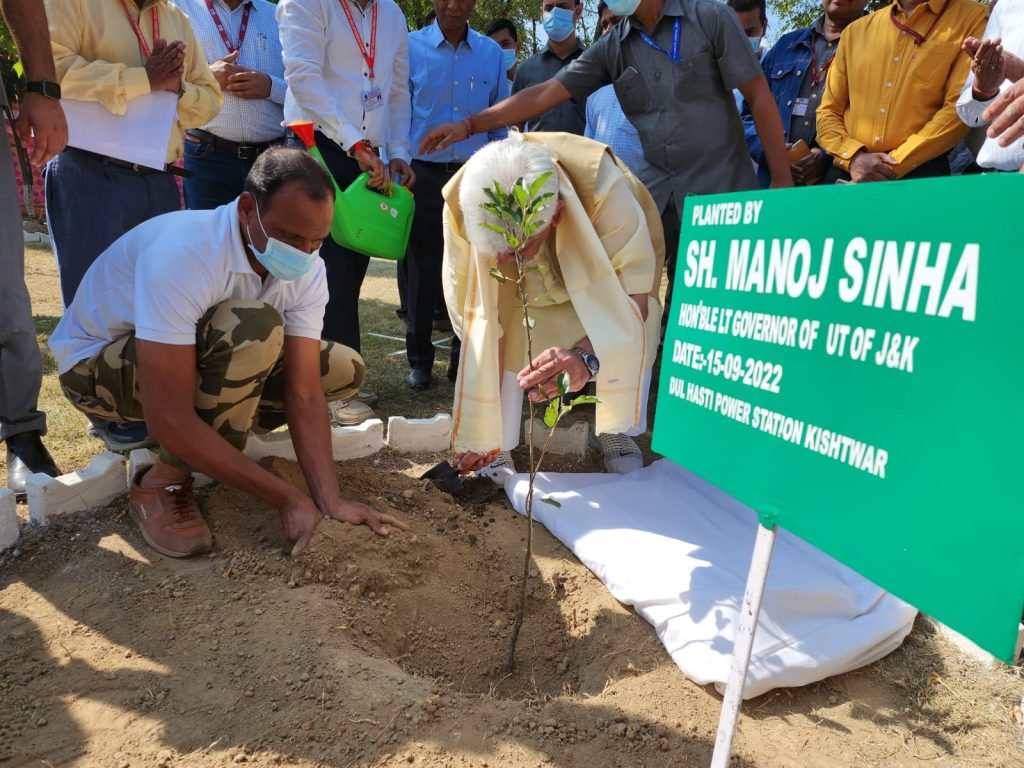 KISHTWAR, SEPTEMBER 15: Lieutenant Governor Manoj Sinha on the second day of his visit to Kishtwar, participated in a plantation programme organized by NHPC Dulhasti Power Project.
The Lt Governor, along with Dr Arun Kumar Mehta, Chief Secretary and Sh Nitishwar Kumar, Principal Secretary to Lt Governor planted Apple seedlings at Chenab Bhawan, NHPC Dulhasti Power Station.
"Our progress is inherently linked to environmental resources. We must preserve our traditional life-sustaining system and maintain ecological integrity. Protection, restoration and regeneration of natural resources are prerequisite for economic development", said the Lt Governor.
Sh Mukesh Singh, ADGP Jammu; Sh Ramesh Kumar, Divisional Commissioner Jammu; Dr Devansh Yadav, Deputy Commissioner Kishtwar, besides Sh Deepak Sehgal, Executive Director, Region-Jammu and Sh M K Kashyap, Group General Manager (In-Charge), Dulhasti Power Station and other senior officials were present on the occasion.