With hackers siphoning off hard-earned money from bank accounts of gullible people at an alarming pace, security agencies need to adopt modern technologies and invest in anti-hacking mechanisms.
By Rayees Ahmad Kumar 
Throughout the world, more and more of our lives are lived online every day. At the same time, much of our online activity happens through our mobile devices. Banking is undoubtedly following this trend. More than half of all web traffic comes from mobile devices, and traffic to financial institutions isn't far behind.
But popular things aren't always safe. Many customers take the security of their finances for granted without looking into it. In-person banking is the most secure option. But the fear of hacking shouldn't make you give up on convenience. If you know the risks of online and mobile banking, you are halfway to protecting yourself.
Hackers have several methods of gaining access to your financial information. They might trick you into installing malware on your phone or computer. Or they might break into your device directly and start using those accounts.
The primary risks are the same, whether you're using your computer or mobile. But different devices have different vulnerabilities, and different apps require different skill sets from potential hackers.
Digital, online or cyber fraud, whatever name we give it, has become a new challenge for bank account holders. The fraudsters use new techniques to drain the hard-earned money, and the victims are helpless. New zero-click messages are sent, which we don't even require to open to become the victims. Digital terrorism has assumed new dimensions, and we need to be overcautious while exposing ourselves to the internet, which has become a trap to loot people.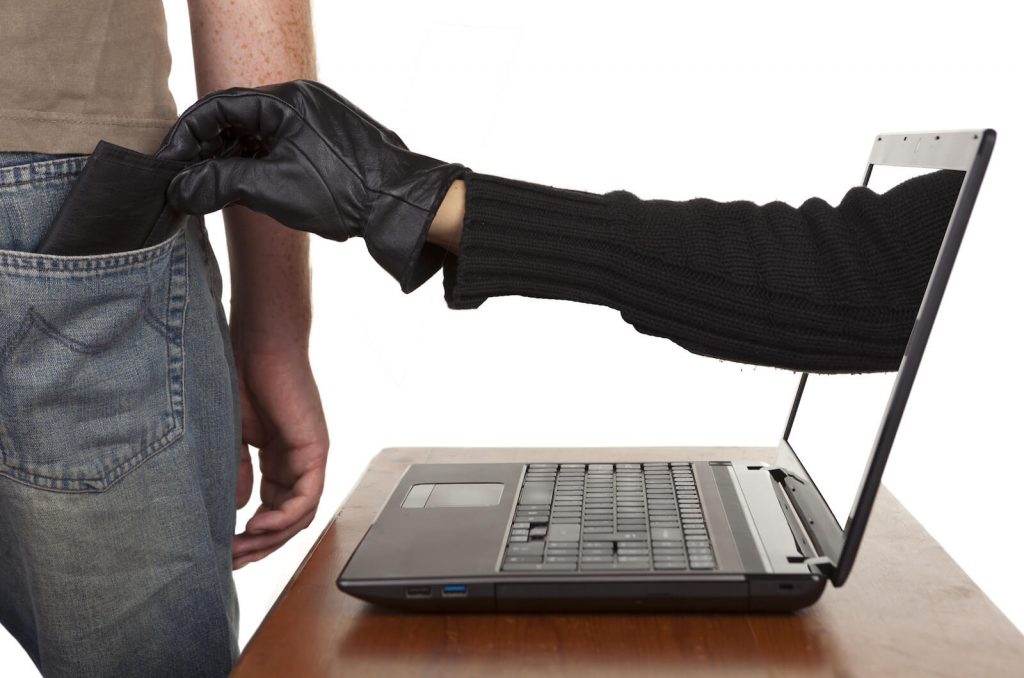 Nowadays, we see a lot of people receiving e-mails, messages and phone calls from unknown numbers claiming to be either customer executives of telecom companies or the employees of financial institutions. In the name of recharging the SIM cards or winning an offer or lottery, they prey on a big percentage of gullible people.
They ask during conversation to download some apps like "AnyDesk". These fraudsters get access to customers' confidential information like debit card number, OTP, VVP, PIN, and validity of ATM cards used to make the fraud transaction from the victim's bank accounts.
Banks and other genuine financial institutions frequently inform their customers to keep confidential information protected and never share it with unknown callers, yet hackers find their way. A few days ago, I received messages from some unknown numbers, posing as telecom executives and asking to recharge my SIM to avoid disconnection. When I didn't respond, they made a direct phone call, asking me to recharge for a couple of days.
After doing as advised, I was astonished to see my account short by Rs 42000. Instantly I requested my bank to freeze my account and suspend the debit card. I also directly called the Cyber Police Srinagar and gave them the details. When I was writing the application for police, I observed many gullible people had the same issues, which raised many questions in my mind.
Are hackers so intelligent and inaccessible that they can't be caught or held accountable? Do they have the patronage of government or security agencies? If our cyber security agencies are so high-tech and modernized, then why are such incidents frequently reported and gullible people victimized?
For other cyber-related investigations, when security officials are using every available source and succeed nearly every time in putting the culprits behind bars, why can't they work in the same way in cases of money being frequently debited from victims accounts?
Popular things aren't always safe. Many customers take the security of their finances for granted. If you know the risks of online and mobile banking, you are halfway to protecting yourself.
These questions need to be answered not merely by hollow assurances but practically by taking steps to minimize such incidents. This will also help in building confidence among people for investigation agencies. It will also help check the crime rate and make a sensible society free from fraudsters and miscreants.
With the onset of the COVID pandemic and the declaration of national lockdown, people were asked to stay indoors and use the internet and online modes to do their daily businesses and mitigate their grievances. When internet use, especially online mobile banking, has such repercussions, instead of encouraging the use of modern technologies, particularly the internet, it would discourage every single mobile banking user if steps to arrest the culprits are not initiated. It is also an incomplete violation of Digital India policy.
The need of the hour is to gear our security agencies with the latest high-tech and modernized technologies so that online money thieves are caught at the right time and given the severest possible punishment as per the Cyber Crime laws. Further, the government should invest in the development of anti-hacking technologies to prevent hacking incidents.
(The author is a columnist, fiction writer and can be reached at [email protected] )