Born in Kashmir, Vibha Saraf is a household name in India who has lent her melodious voice to songs in over dozen languages. But her real moment came with Bollywood hits like  'Raazi' and 'Gully Boy'. She spoke with Kashmir Scan about her passion for music and future plans. 
By Ajaz Rashid
Vibha Saraf has a passion for music. At a very young age, she was introduced to the world of music. Today, she has lent her voice to songs in more than 14 languages, including Hindi, Kannada, Tamil, Telugu, Punjabi and Bengali, Marathi, Bhojpuri etc. She sings folk songs and writes music for soundtracks, primarily Kashmiri folk-inspired songs. 
Her work has been featured in Bollywood hits like Raazi, which went on to win Best Film at the 64th Filmfare Awards, and Gully Boy, the fourth highest-grossing Bollywood film of 2019.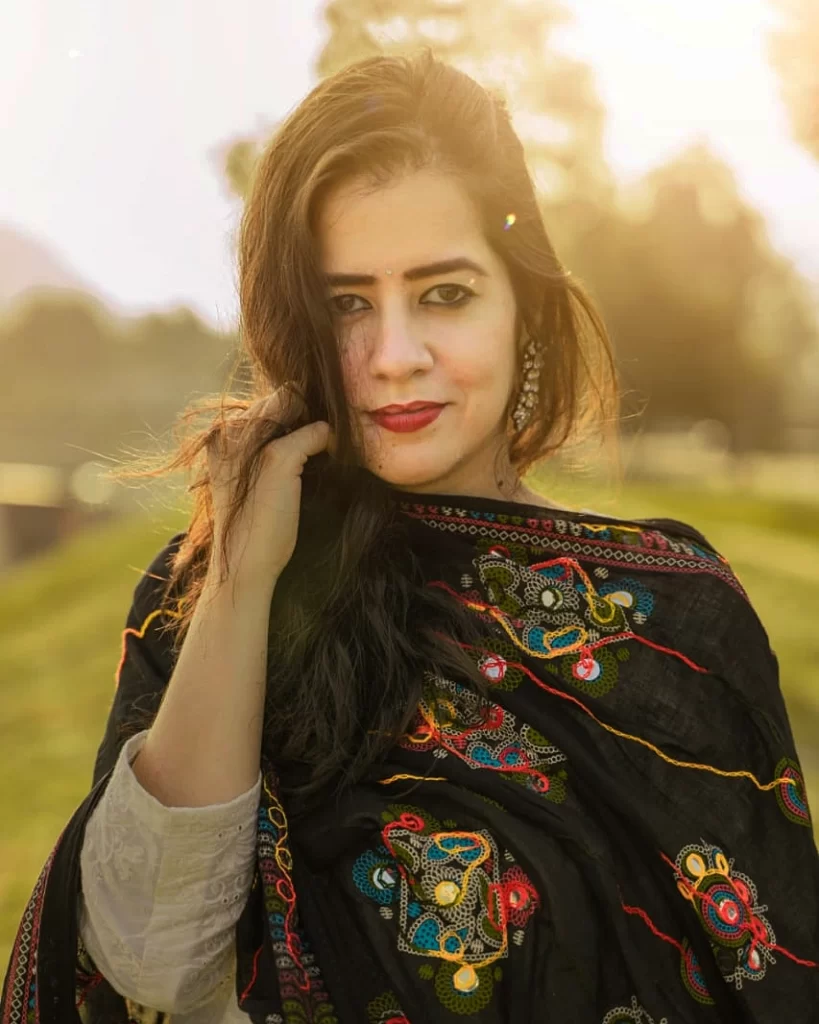 In 2019, she was jointly nominated with Harshdeep Kaur for Best Female Playback Singer for the 65th Filmfare Awards and Best Female Playback Singer for the 20th International Indian Film Academy Awards for the song Dilbaro which was featured in the 2018 drama thriller Raazi. 
Vibha has had a strong connection with music since her childhood and she used to keep the music player under her pillow. She learned singing and music initially from the family.
"Our family members from the maternal side are all good singers, but they haven't made it a profession. I loved to listen to their singing and learned a lot as well," she said.
However, Vibha had never thought of learning playback singing. Shortly after completing her studies, she joined the corporate world as a marketing consultant. But later on, she gave wings to her passion for singing by dabbling in advertising jingles and voiceovers.
Vibha's work has been featured on the soundtracks of Bollywood hits like Raazi, which went to win Best Film at the 64th Filmfare Awards, and Gully Boy, the fourth highest-grossing Bollywood film of 2019. 
After working in the advertising field for some time, she aimed for a bigger platform in Mumbai. "I moved to Mumbai where I got the first break in 2014 to sing for films," she said, adding:
"As the music composers are mostly same for advertising as well as for playback singing, so I got an opportunity to sing 'O Soniye' song with Arijit Singh. And that was the beginning of my career in Bollywood."
Born in Fateh Kadal of Srinagar, Vibha shifted to Delhi with her family when she was very young. It was the time of crisis when the majority of the Kashmir Pandits left Kashmir due to worsening political and security scenarios. She did her schooling in Delhi and graduated in English (Honours) from Delhi University. After that, she did a Master's Degree in Media and Communication from Hyderabad.
She has been felicitated and awarded various national and international awards, but 'Kashmir Young Leadership Award' given by Lt Governor Manoj Sinha was the first from her birthplace. She was felicitated for her song 'Sahibo' for the promotion of J&K tourism. The song got an enormous response in and outside India.
Besides various famous songs, she considers 'Dilbaro' song from Bollywood movie Raazi as a milestone in her life for which she got recognition in Bollywood.
Vibha is not limited by the barriers of language. In fact, she is a master of 14 languages. After scoring various hits in Bollywood in recent years, she wants to work on regional music simultaneously.
"My profile is diversified. I can sing in 14 different languages, including folk languages," she said. "I have just started getting things done. There is a lot to look forward to, so I want to work on non-film and independent music."
Sharing her memories of Kashmir, she said: "I had some snapshot memories about Kashmir, and when I visited in person, it all looked familiar," she said, adding that she had already heard a lot about Kashmir and its diversity from her parents and relatives.
Vibha is fairly goal-oriented and takes a lot of inspiration from things around her, whether singing or living life. "I love listening to all kinds of music; be it Hindustani, Pakistani, Ghazals, Pop, Blues, Karnatak, regional, Sufi, there is so much to listen to," she said.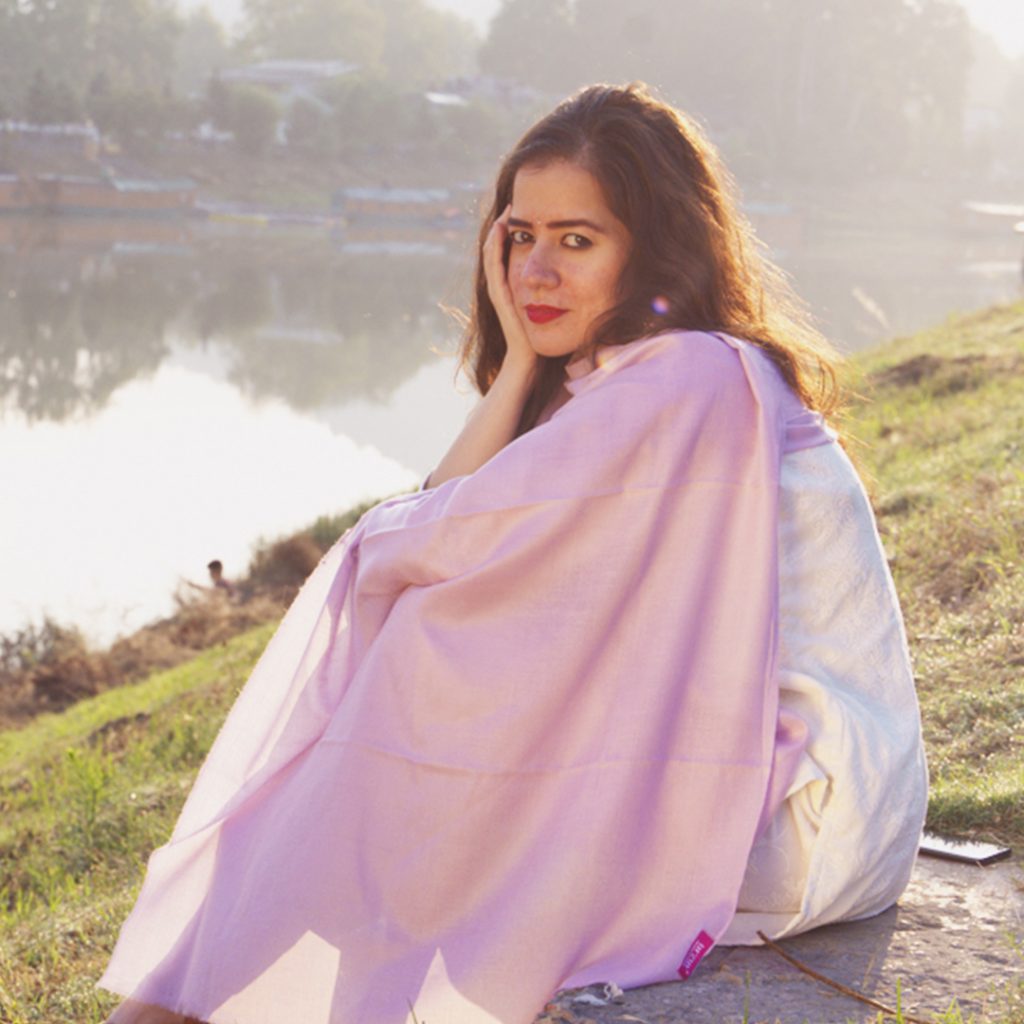 She has become her own inspiration and guide and believes that one can learn a lot from others, "But you are the decision-maker to choose and learn."
She suggests the new aspirants who want to make a career in singing to enter the field with complete preparation, "This industry is full of risks like other fields. You should get proper education and concentrate on career where they find the job security. After that, they should go to the music world. Rest is up to destiny," she said.
Talking about Kashmir, she wishes to see the youth of Kashmir more prosperous with better and brighter careers. "I felt anguished when I came to know that Kashmir has a big drug problem," she said, adding, "I wish the youth could come out of the addiction and focus on their careers."