M. Aslam Bhat elected President, Farooq Wani Senior Vice President, Chasfeeda Shah Vice President and Arshid Rasool General secretary
Srinagar: Jammu Kashmir Editors Forum (JKEF) Monday conducted elections to elect new body. The elections were conducted through secret ballot at a hotel in Raj Bagh area of Srinagar city to elect the forum's president, SVP, VP, and GS.
As per a statement issued by Chief Spokesperson of JKEF, these elections were conducted under the supervision of Election Observer Muhammad Shafi Khan-Editor Global Post.
Editor KNS and Kashmir Magazine-Muhammad Aslam Bhat was elected as the president of Jammu Kashmir Editors Forum while Editor Brighter Kashmir Farooq Ahmed Wani was elected Senior Vice President and Editor Kashmir Scan Chesfeeda Shah as Vice President.
Editor Daily Gadyal/JKNS news agency Arshid Rasool was elected General Secretary, Editor Global Post Muhammad Shafi Khan Secretary, Editor news Kashmir Farzana Mumtaz Treasurer and Editor Asian Mail Rashid Rahil was elected as the Chief Spokesperson of the Forum.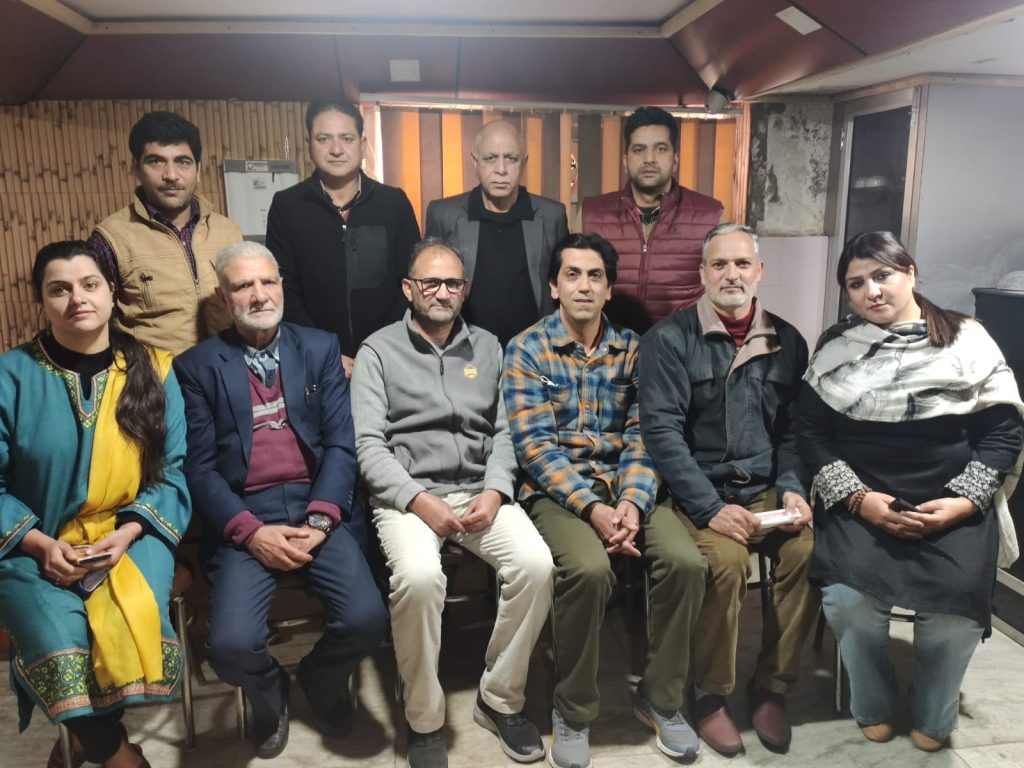 All Executive Members Were Present During JKEF Elections
All the executive members of the Forum including Zahoor Gulzar from 'Kashmir Leader', Ajaz Ahmed Kawoosa- from 'Asian Express', Mehrajuddin from 'Nidai-e-Kashmir, and Peerzada Nisar from 'Kashmir Traveller' were present during the election proceeding.
The Chief Spokesperson said that elections were conducted in a free and fair manner through secret belt. Last month, in October, an executive meeting of Jammu Kashmir Editors (JKEF) was held on Wednesday at Kashmir Press Club. During the meeting it was deliberated upon the members to maintain discipline andto use their influence and play a key role in strengthening the forum and also to take concrete steps for the cause of media fraternity especially for newspapers. It was in that meeting the Press Club election was. Eleven members were nominated from the Forum for the Elections. Jammu and Kashmir Editor's Forum works for the welfare of the journalist community and takes up the issues confronting the media houses. The Forum discusses the welfare of the journalist community as a whole and the measures needed to be taken to strengthen the media industry in the State in general and newspaper institutions in particular. JKEF is an association of various newspapers, news magazines and news agencies, was constituted for confronting the challenges faced by newspapers and media industry in J&K.