'Courageous Basketball Player' 
By Ajaz Rashid
Ishrat Akhter, 24, a courageous girl whose lower half of the body is paralysed because of an accident, has become an inspiration for thousands of disabled youngsters. Her life took a new turn when she recently represented India on the International level in Wheelchair Basketball.
She is the first girl to represent India at the international wheelchair basketball level in Asia-Oceania Wheelchair Basketball Championship in Thailand.
Ishrat hails from the small village of Bangdara in Baramulla. She wasn't always a wheelchair-bound or a basketball player. Her legs got paralysed in 2016 after a spinal injury in an accident. 
"I lost all hope when I was told that I would never walk again. I was feeling like a burden on my family," she said. "My relatives and neighbours even made me think that I am now a liability, that I should have died at the time of the accident."
The months-long bedridden life pushed her into depression, but she saw a ray of hope when her doctor encouraged her to go for wheelchair basketball.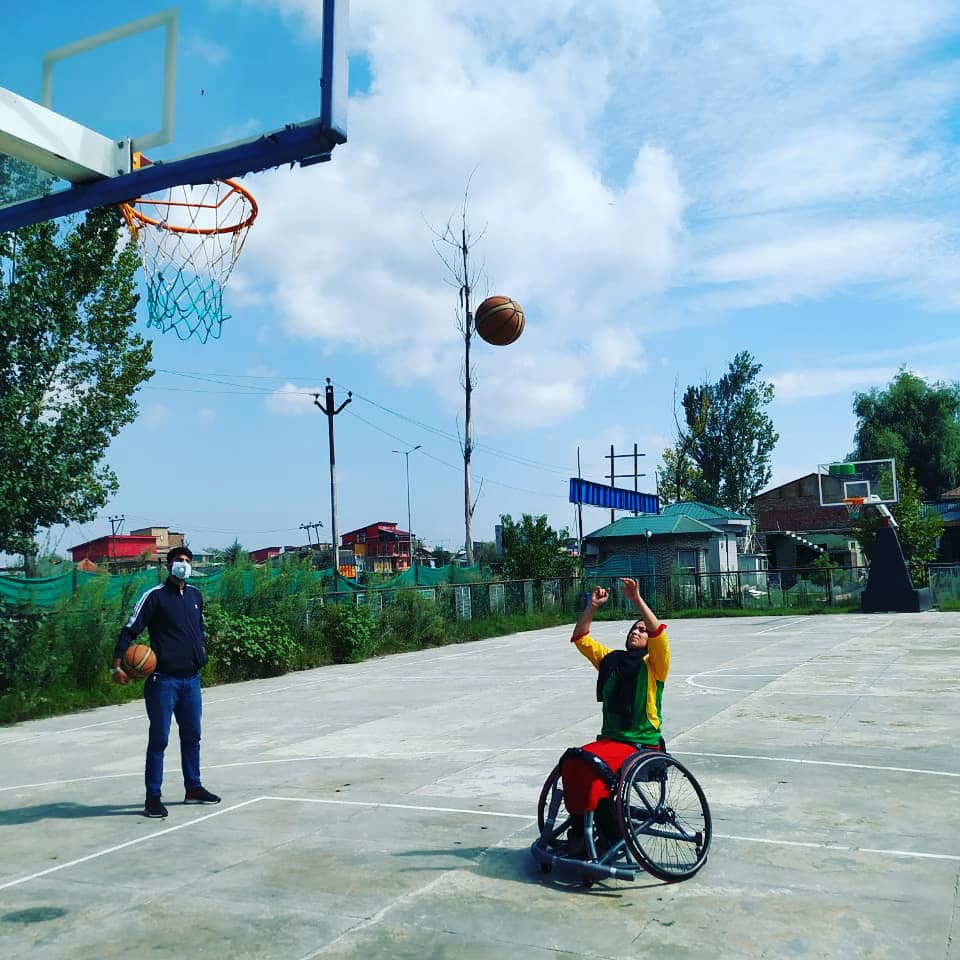 "I am highly thankful to Dr Mir Mohammad Maqbool, who showed me the way of basketball. I would be dead because of depression, but he did my counselling like his own daughter and encouraged me to go for wheelchair basketball," she said.
Before joining the basketball training, Ishrat had a simple goal in life. She is one among the four sisters in her family with no brother, and she had aimed to support her father. 
"I am the second sibling in my family. I had decided to go for a nursing course so that I could support my family," she said, "After the marriage of my older sister, I was the son to my parents, but the accident had vanished all my dreams." 
Wheelchair Basketball was an alien thing for Ishrat as she was totally unaware of the game. She initially started her training in Srinagar.
"In 2018, I got a call from Mohd Rafiq, a wheelchair basketball team player who told me to participate in the girl's team. It was encouraging for me," she said.
To be a good player was not a cakewalk for Ishrat. In fact, she has worked hard for this fame. "Despite my spinal cord injury, I used to come to Srinagar on the bike with my brother-in-law for regular practice," she said. "I have worked hard day and night to reach this place."
"I lost all hope when I was told that I would never walk again. I was feeling like a burden on my family"

: Ishrat Akhter
Ishrat's family's support has added to the successes in her life. Despite the trolls from relatives and neighbours, she didn't stop chasing her new goal.
"People who used to consider me a burden and liability are nowadays respecting me. I have proved that a disabled person could be as good as a normal person," she said.
During this communication blockade, Ishrat was selected for a national camp in Chennai. But she had no idea about it because the Wheelchair Basketball Federation of India (WBFI) could not get in touch with her.
The police and the Army helped Akhter during the blockade in 2019 to reach Chennai for the selection of the Asia-Oceania Wheelchair Basketball Championship in Thailand that was going to be played later that year.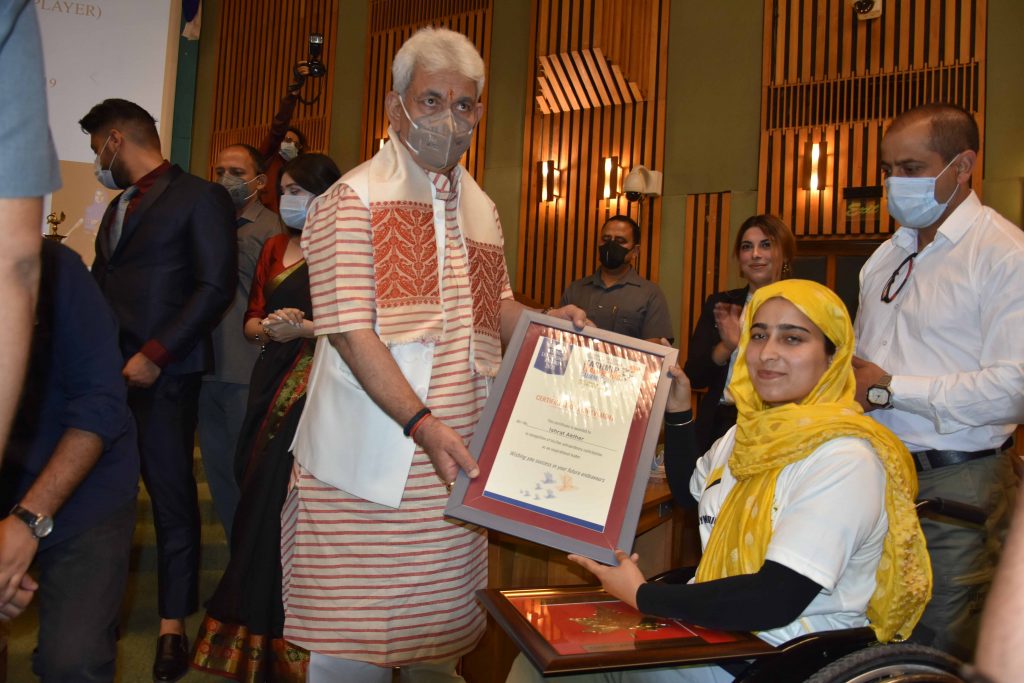 Ishrat Akhter also received a felicitation 'Kashmir Young Leadership Award' from Lt Governor Manoj Sinha for her performances. "After getting this award, I feel that my voice is heard. The administration has contacted me for better facilities in sports," she said.
After participating in International Wheelchair Basketball, she was felicitated by the Minister for Communications, Electronics & Information Technology and Law and Justice of India, Ravi Shankar Prasad and started getting invitations to deliver motivational speeches.
"My life is changed now. I don't consider myself handicapped anymore. I was donated a sports wheelchair by Union Minister Kiren Rijiju, which added a pace in my sports," she said.