How founders go from zero to big time, Kashmir scan profiles some success stories.
By Ajaz Rashid
INSHA RASOOL
Despite being a bright student, Insha chose to start something for the betterment of human health. Being in a good position and highly paid, she realised that one should do what she or he wants to do. She realised her potential at the age of 28 and started organic farming in Kashmir.
She didn't succumb to social stigma and negative comments from society. Insha is now an icon for aspiring entrepreneurs who want to choose Organic Farming as their career.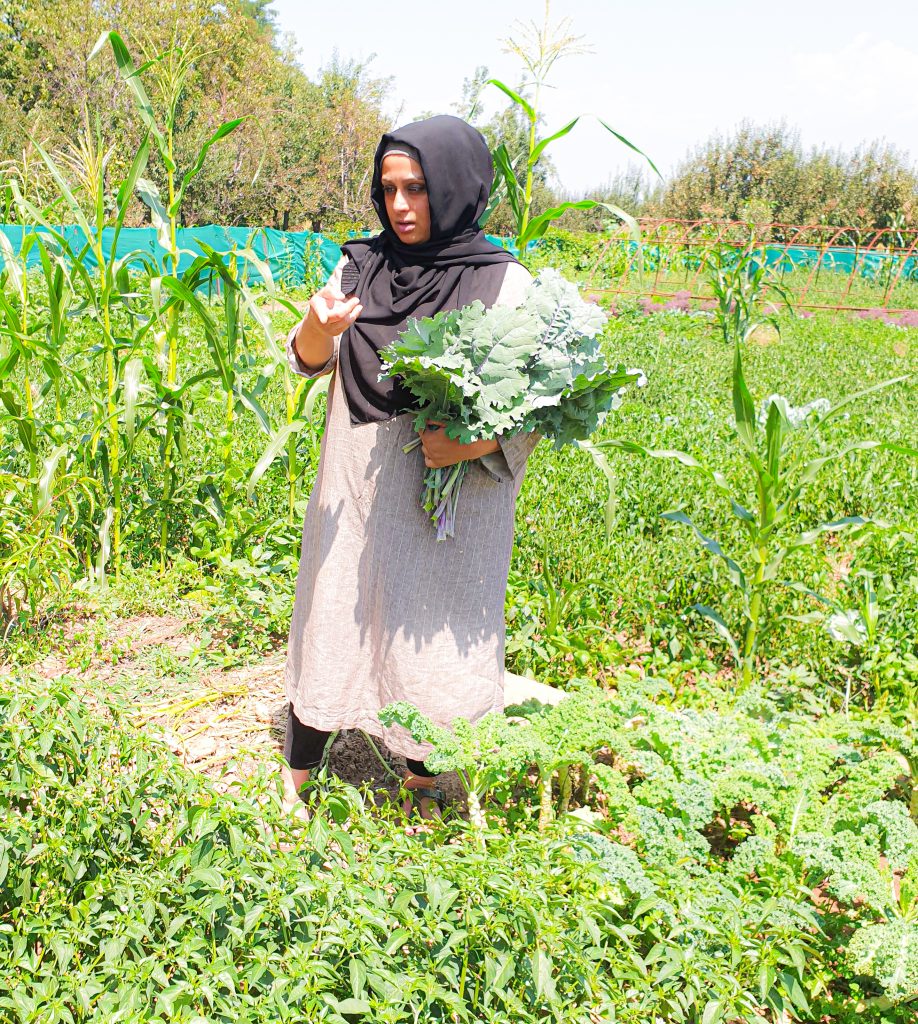 Insha hails from Budgam but she is married in Sopore. She graduated from Indian Institute of Sciences, Banglore after which she shifted to South Korea for research that was focussed on Cancer Biology.
There she got just thought after visiting some organic farms, which she turned into a reality in Kashmir.
"I once shared a thought with my husband that how the people in South Korea have set up the organic farms on small portions of land and which we should do in Kashmir where we have a large area of land," she said.
"My husband picked up the idea and encouraged me to start one in Kashmir."
Finally, in 2018, Insha left the already set career and returned to Kashmir and started her first organic farms in Sholipora, Budgam, by the name of Home Greens.
"Initially, the idea was the installation of an organic farm. But after arriving here, I realised that first, we have to identify the issues and rectify those" she said.
For the last three years, she is following a hit and trial method and with every passing year, she has gained more experience in organic farming. She found that Kashmir has much more potential in growing things beyond what people are growing here.
Procuring the best quality seeds from the USA and other countries, Insha has grown so many varieties of exotic vegetables, including broccoli, heirloom varieties of tomatoes, sweet corn and other high-value crops.
Home Greens not only supplies fresh organic vegetables but also converts them into the processed products like pickles, frozen garlic, fried shallots, etc. They have even partnered with other farmers to upscale the production for meeting the demand.
"We are planning to start our own processing unit, and for that, we have offers from some big companies in Banglore," Insha said.
She had liked gardening from her childhood, which is why she liked to spend most of the time at her maternal aunt's home at Shopian.
"I would often visit her home and spend time in kitchen garden etc. That hobby remained alive till this age," she said.
"I studied outside Kashmir and also outside India where I found that a majority of the people is eco-friendly. They are very much concerned towards nature, which added to my passion for organic farming."
Although she gets an overwhelming response from the customers, she feels that Home Greens should have better logistics. Now that people understand the value of organic food, she gets more and more customers with every passing day.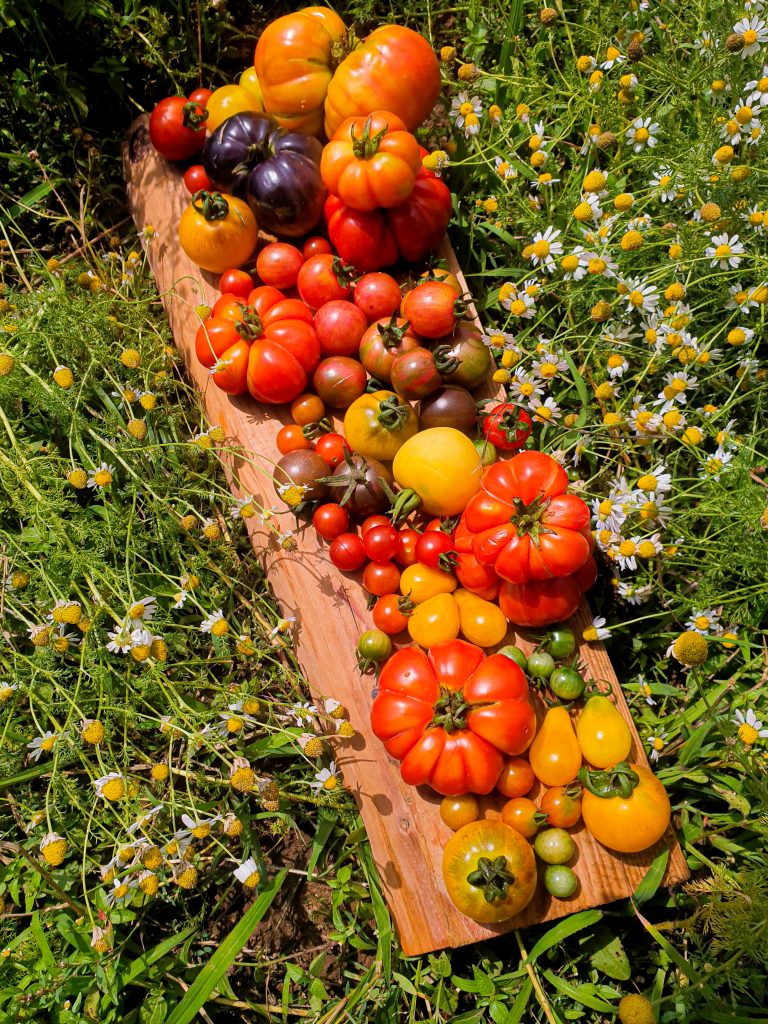 "Besides the customers who understand the value of organic food, we have many customers who have health issues. They don't opt for their vegetables from the local market, which contains preservatives and less nutrition. Instead, they have become our regular customers," claimed Insha.
Being a woman, Insha, too, has faced many challenges and difficulties to be an entrepreneur. She said that taking care of the family is considered the top priority for a woman, but her family has always supported her. "It was not easy to handle such a huge business, especially when you have small kids to take care of. It needs a lot of hard work, but my both families, including my in-laws, have always supported me in this venture," she said.
"It needs a lot of effort to manage your business as well as the family."
Although the government of J&K has initiated many schemes for entrepreneurs, Insha started the Home Greens on her own.
"No doubt government provides many incentives to start or enhance the business, but that is a time-consuming and lengthy process. So I didn't knock at the door of the J&K government," Insha said.
Talking about the inspiration and the role models, Insha said she admires Charles Dowding of the UK, who is the father of No Dig Farming and Laura from Ontario, Canada, who has got the biggest nursery based plants in Canada.
Apart from being a selling portal, Home Green has become a source of information for thousands of people. Home Green provides all kinds of information to the people about organic farming on their portal.
"We should not get hampered by the political scenario or untoward situation like what we have in Kashmir. We should work hard and be focused on your work," she suggested.
Her message for aspiring entrepreneurs is to understand that whatever has worked for somebody else may not work for them. "They should find a mentor. Instead of diving directly, they should volunteer themselves to understand the work in detail.
IQRA AMIN
A resident of Sonwar, Iqra specializes in baking. It was during her studies that with her sister, she started baking cakes for her family.
After completing her MBA from the Islamic University of Science and Technology (IUST), she started to excel in baking. Earlier her main customers were her relatives and friends, and their appreciation encouraged her to create a commercial venture.
Iqra has started her online baking shop by the name of Cake Room. "My sister has done a course in baking, and initially, I learned baking cakes etc., from her," Iqra said.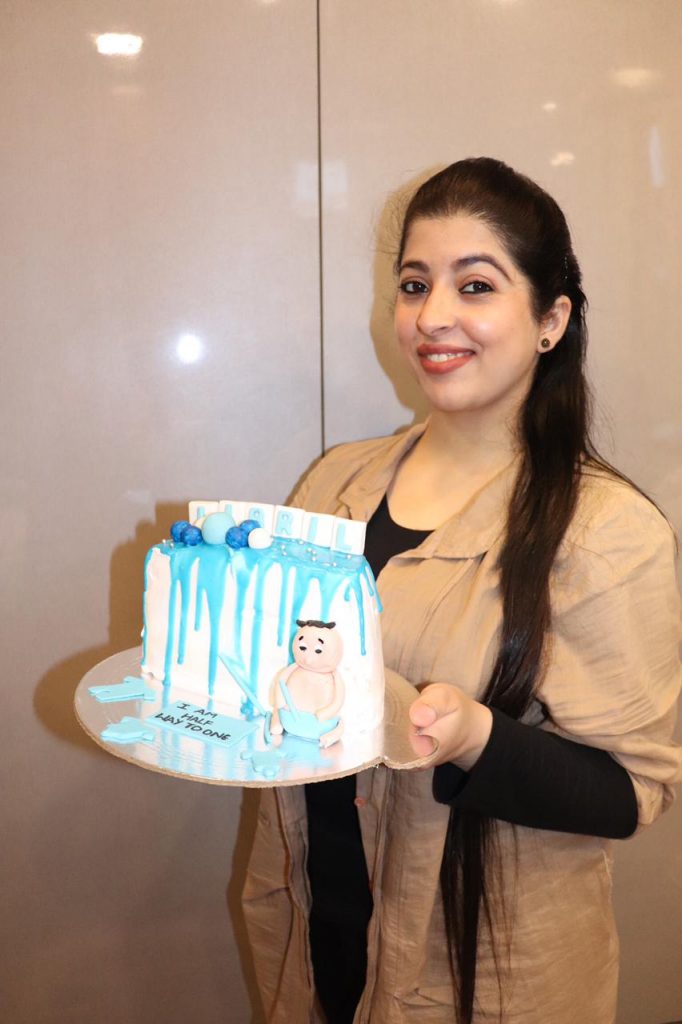 "I never knew that baking cakes for my family could once become my profession," Iqra said.
Iqra, who has lately started an Instagram page, is too busy to meet the demands of customers. She said the social media page has attracted a large number of customers and the quality she delivers has become another reason for growing customer flow.
Without waiting for government or a private job, Iqra started her venture, and besides herself, she has provided employment to many others who are involved in the supply chain.
"It is not that I didn't try for a job, but after few attempts, I realised that it is better to be a job creator than to be a job seeker," Iqra said.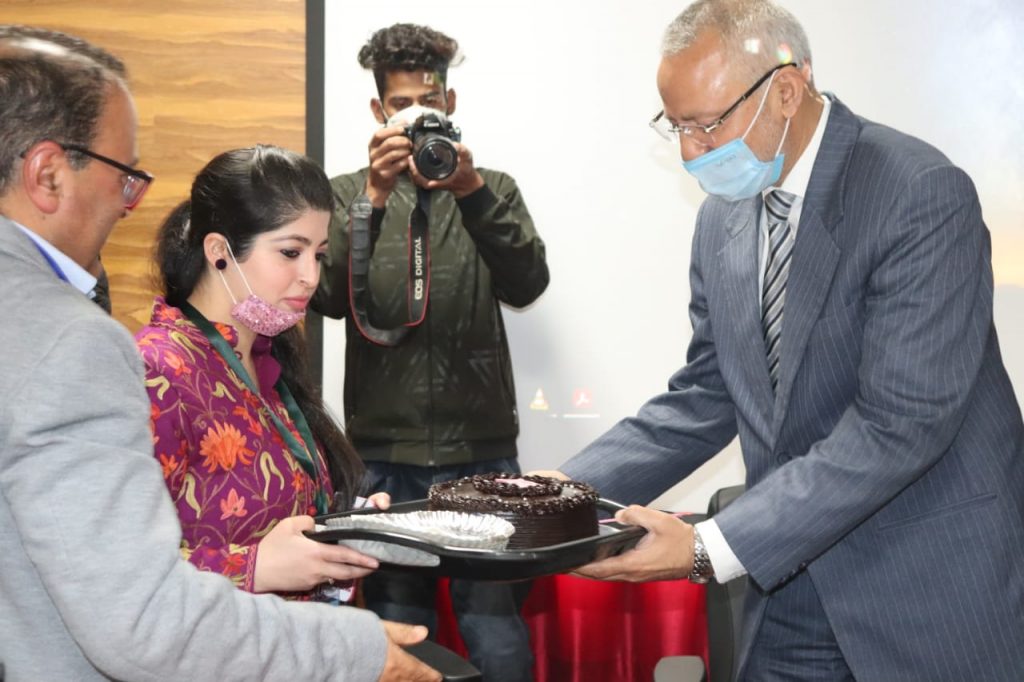 Iqra claims that the Cake Room Bakery is one of the best cream cake outlets in Kashmir. "These times when we have mushroom growth of unhygienic bakery shops, I try my level hard to provide a good quality and hygienic bakery products to my customers," Iqra said.
According to Iqra, homemade cakes are much hygienic than bakery shop cakes "Everything is prepared with proper hygiene, and at the end of the day, the positive feedback from my satisfied customers keeps me happy and encouraged."
Iqra started her business from scratch. She initially used things for baking whatever was present at home. After her business of baking went well, she set up the proper infrastructure.
"All you have to do is trust your customers and have a good experience with them as there is a lot of competition in online business," she said.
Talking about the challenges she faces in her business, Iqra said that there is no difference between men and women when it comes to starting any business.
"Here in Kashmir, we have mostly female home bakers, and in this profession, neither it's easy nor is it too difficult. Once your mind is set, then you are good to go," she said.
Iqra feels she has a long way to go. "I have just started the venture, and I have to learn a lot. I would want to see my business as among the renowned bakers," she said.
"With every passing day, I introduce new cake designs, but competition is high, and I have to work harder to come to the expectations of the customer."
Talking about the aspiring people who want to go for the baking profession, Iqra suggested that one should set their mind and move ahead.
She said the baking profession needs patience and hard work, "Don't lose hope. There will be hardships for smooth functioning; you just need to know how to deal with it," Iqra said.
KAINAT BHAT
At the age of 23, Kainat Bhat started her venture to become independent. She is one of the youngest entrepreneurs from Kashmir who runs online and physical apparel and clothing accessories business store at Baghat, Srinagar.
She had a passion for shoes, their manufacturing and designs since childhood and that is what she is doing. Kainat started her venture in July last year and the space for the store was offered by her friend.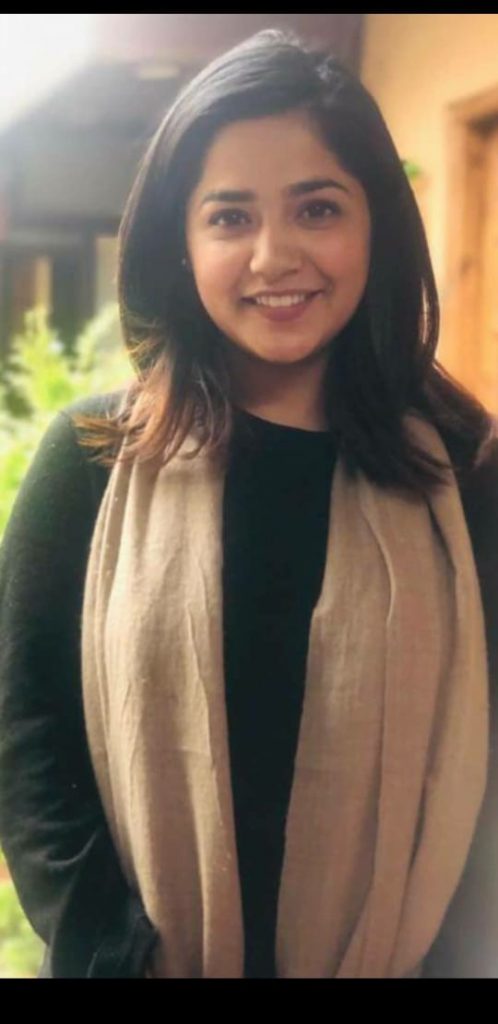 "Right now, I am outsourcing so many things, but in future, I would want to do and make everything, every product on my own," Kainat said.
Brought up and educated in Srinagar, she did her BSC in hospitality and hotel management, and her higher education in the hospitality sector helped her deal with customers. She believes there is an unhealthy competition between entrepreneurs in Kashmir, and her studies of dealing with customers helped her a lot.
As she belongs to a business family, she has decided to be a businesswoman since her childhood. "I am not a 9 to 5 kind of person. I don't want to be accountable to a lot of people. I believe that you should work hard, and then the sky is the limit," she said.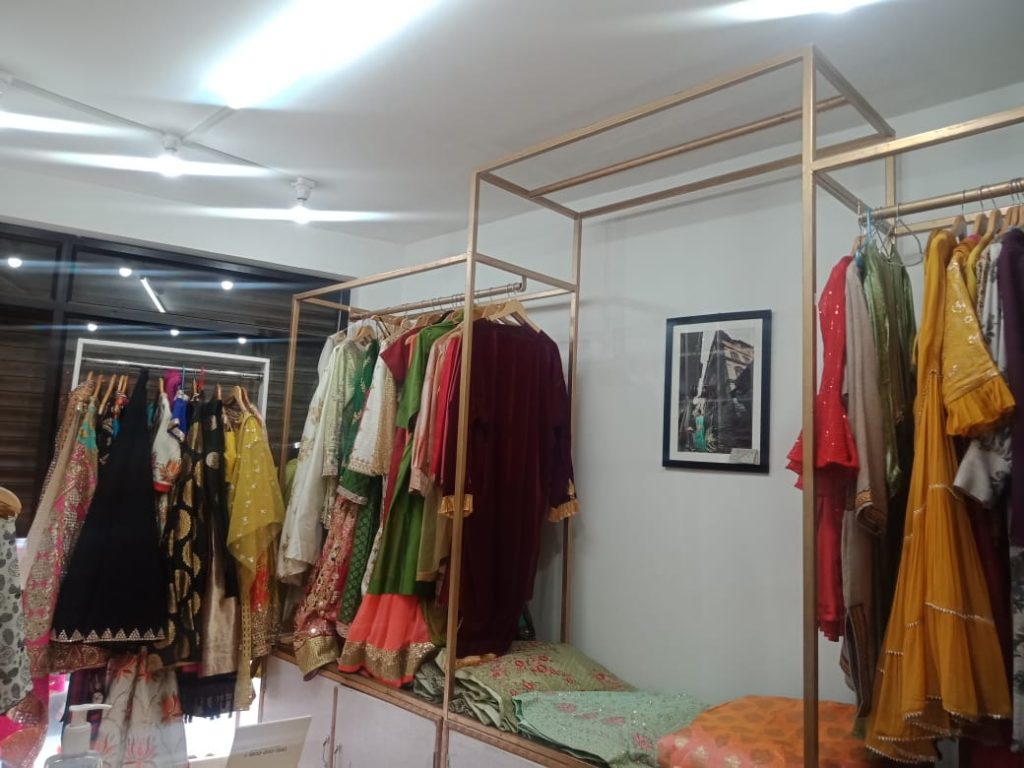 Kainat caters almost all sections of society. "I have a flexible range of products ranging from Rs 10,000 to lakhs. I am trying to be more affordable so that there is something for everyone," she said.
Talking of doing business in Kashmir, she said that it is unfortunate that some customers overreact to you more than what you deserve.
"It is difficult for women to be an entrepreneur in a patriarchal society. We have deadlines from home, and the social stigma is another misfortune," she said.
"Patriarchy is not going to end soon, so it is better to mould ourselves and be focused on our work."
"My greatest fear is when any client shouts at me, but I have realised that you cannot please everyone. And it is a business mantra that customer is always right," she said.
Considering herself fortunate, Kainat said her mother supported her all along. "I am lucky to have such an affectionate mother who always supported me. She gave me all the money to start my business along with a lovely friend Insha Muzaffar who provided me space to start my outlet," she said.
"My friend is my role model also, and I want to work hard like my friend," she said.
Like other women, Kainat too agrees that being an entrepreneur is not a cakewalk. She said that business takes a toll on your personal life.
"My entire personal life has been affected after I started my business. I am all the occupied in my work, and sometimes I feel that I have no personal life," Kainat said.
Kianat believes that one should do what one is super passionate about. "It would be best if you did not do things for showoff. If you do something that you are passionate about, it will keep you happy despite all odds.
"Work hard and never say no to work," she said.