The Viral Video of a six-year-old girl Mahiru Irfan from Jammu and Kashmir, complaining to Prime Minister Narendra Modi about the heavy load of homework she faces, has met with an outpouring of support on social media.
The video went viral on social media, and people loved the way the girl was seen talking about her daily online class schedule. Her question 'why there is so much work for such small kids?' in particular wins the hearts as she brings up an important issue that needs to be addressed. Children should not have to worry about their future at a time when they need all of their energy focused on being creative, exploring new things, developing themselves socially rather than just sitting around doing homework or studying.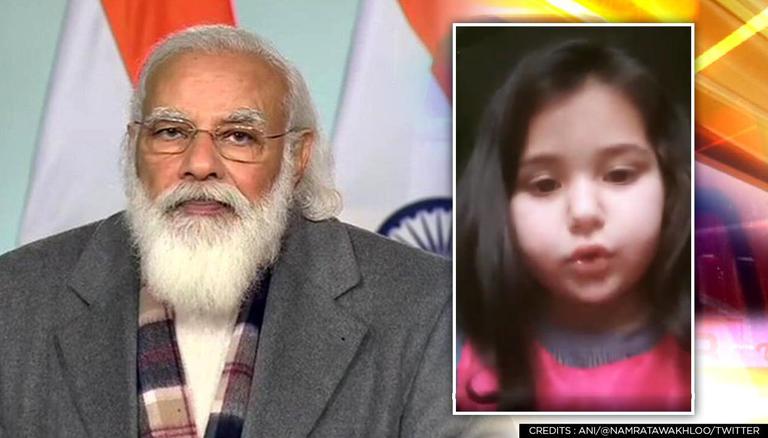 In this context, LG Manoj Sinha tweeted and directed the school education department to come out with a policy within 48 hours so that students are not overwhelmed by homework.
The video attracted an overwhelming response, and finally, the School Education department reduced the time of online classes by half. Including the students, the majority of parents appreciated the timely and much-needed step by the government.