In absence of a comprehensive policy framework to arrest the rapid shrinking of the buffer zones between humans and wild animals, Kashmir will continue to suffer the beasts that snuffed out the life of four-year-old Adda in Budgam district.
By Ajaz Rashid
Four-year-old Adda Yasir Mir screamed frighteningly when the leopard pounced on her. She was playing in the park with her brother when the beast reportedly scaled the boundary wall of their home in central Kashmir.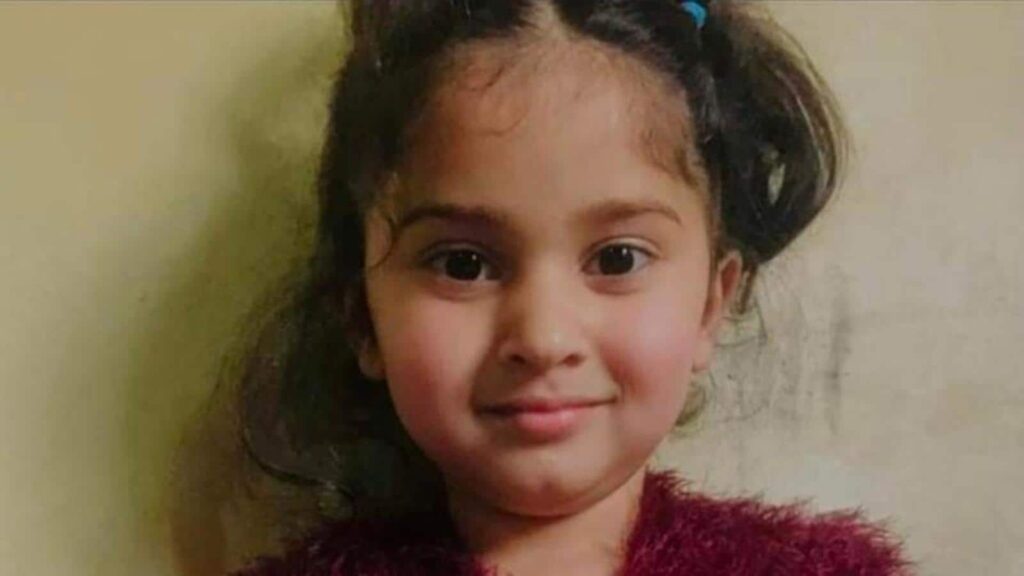 "My father heard the screams and immediately rushed to the lawn, but the leopard had taken her," said Yasir Mir, Adda's distraught father, who is struggling to come to terms with the shocking loss of his youngest child.
The disturbing incident took place around 7 pm on June 3 in Ompora locality of Budgam district. As news of the attack circulated in the locality and a photo of the victim went viral on social media, hundreds of people gathered at the residence, some of them comforting the family in their hour of great grief.
"As the population grows and human habitations expand due to rampant urbanization, the fight for resources like space and food between humans and wild animals is becoming more and more intense, and personal."
Dozens of locals, police, wildlife and state disaster team officials joined hands, and a frantic search operation was started to rescue the girl child, which lasted throughout the night.
As Kashmiris hoped and prayed for a miracle, the body of the girl child was found on the next morning beneath the dense bushes of a nursery adjoining Ompora locality. The nursery is managed by the union territory's forest department.
"She was badly mutilated," said Haseeb Renzu, Adda's uncle.
The man-animal conflict is not a new phenomenon in Jammu and Kashmir. However, since 2006, more than 228 human fatalities and close to 4000 people have been injured in attacks by wild animals in Kashmir alone, according to official data of the wildlife department.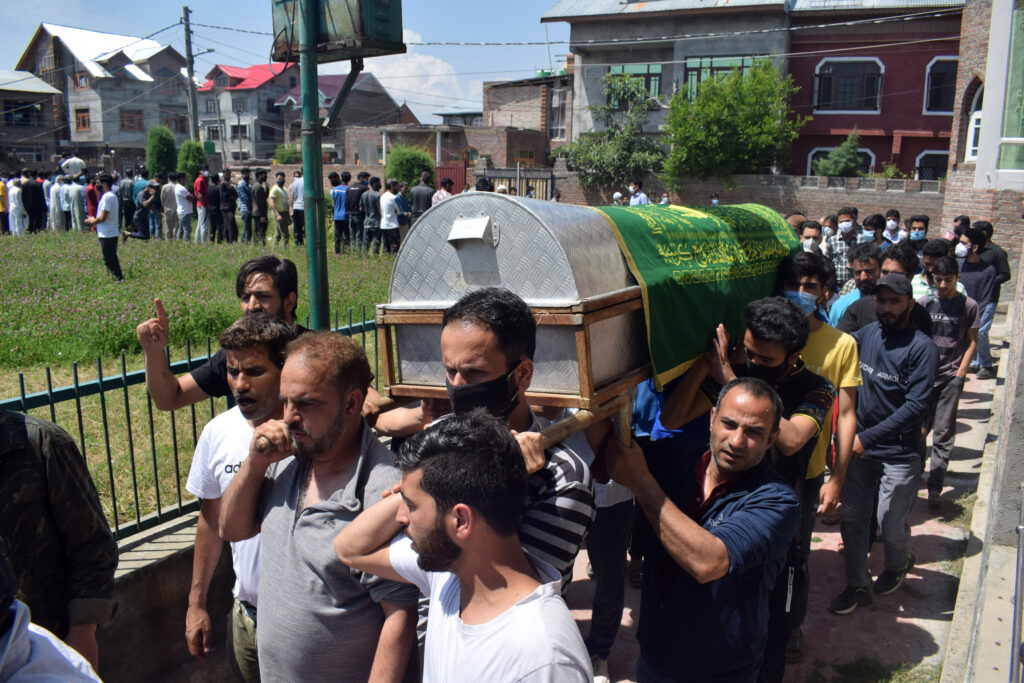 But, as the population grows and human habitations expand due to rampant urbanization, the fight for resources like space and food between humans and wild animals is becoming more and more intense and personal.
In March this year, Abdul Samad Mir, 55, was attacked outside his home in the Chek-i-Ramberpora area of Kulgam's D H Pora. He later succumbed to injuries at SKIMS, Soura. On February 15, Abdul Rashid Mir and his wife Raja Begum were injured when a leopard attacked them in Handwara area of north Kashmir's Kupwara district.
According to locals of Ompora, a leap of leopards has been frequently spotted roaming the area for the past couple of years. Wildlife officials said the beast that carried out the attack is probably part of the leap whose members have been spotted in several areas of Budgam.
"Since 2006, more than 228 human fatalities and close to 4000 people have been injured in attacks by wild animals in Kashmir alone."
"We alerted the police and wildlife officials many times, but our pleas fell on deaf ears. As a result, an innocent life has been snuffed because of their negligence," said a local of Ompora.
As hundreds of mourners, including the elderly and children, assembled to participate in the last rites of the deceased child on Friday afternoon, her grandfather, who led the funeral prayers, broke down before starting the prayers.
"Had they (government) taken some steps earlier, this would not have happened. So whatever the government is planning, please redress this issue once and for all. This should not happen with anyone," he said.
With a pall of gloom descending on Kashmir, accusatory fingers were pointed by netizens and political parties at the wildlife department's alleged negligence in preventing man-animal conflicts. The deputy commissioner Budgam, Shahbaz Mirza, immediately ordered the suspension of a wildlife range officer.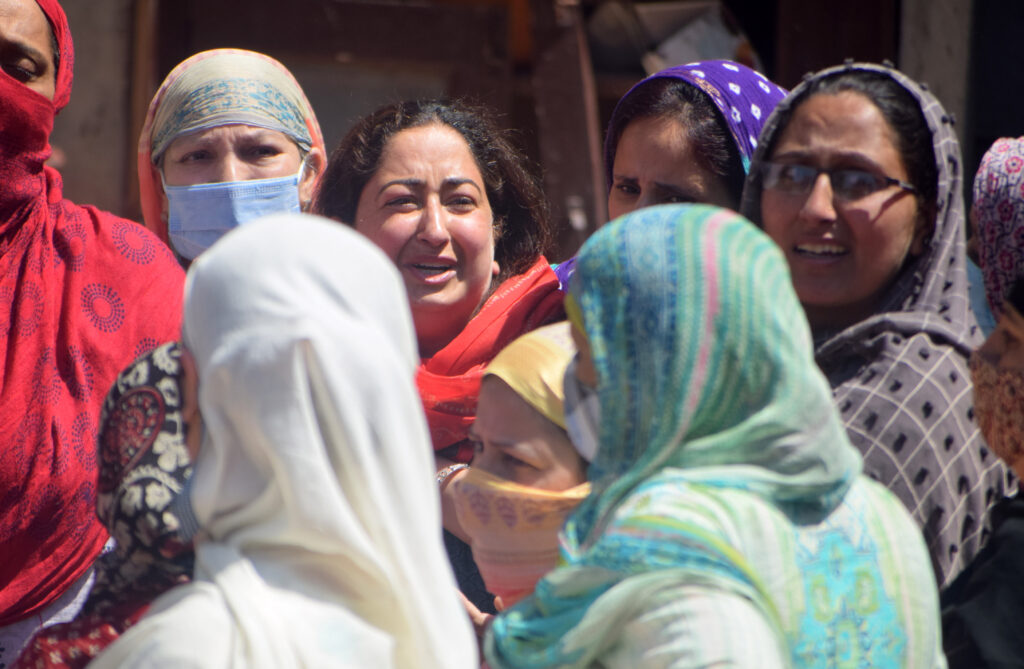 An official statement said the wildlife department had been asked to prepare a monetary compensation case for the victim's family. According to norms, the relatives of those killed get Rs 3 lakh, those with injuries Rs 1 lakh and up to Rs 15,000 for those who suffer minor injuries.
The forest department will remove "fallen material from Ompora forests and other risk areas forthwith to avoid any further loss of life and property," an official statement said.
The J&K Wildlife department officials have been often blamed for not taking preemptive measures to thwart the often deadly man-animal conflicts. According to experts, the Valley has seen a steady rise in such conflicts due to massive deforestation, which has shrunk the habitat of wild animals.
About 20% of the geographical area of Jammu and Kashmir is covered by forests. More than half of Kashmir is under green cover, according to official data. J&K has a protected area network of 15,912 sq km, with five national parks, 14 wildlife sanctuaries and 35 conservation reserves.
Rashid Yahya Naqash, regional wildlife warden, Kashmir, said wild animals venture into human settlements because of the depletion of buffer zones between the foothills of the forest and human settlements.
"Most of the attacks (on humans) have taken place like orchards and human habitations which are outside protected areas. However, due to the conversion of agricultural land into orchards, some animals are now finding food readily available closer to their habitat, which also brings them into contact with humans," he said.
Naqash said the J&K government has acquired advanced equipment to track the movement of wild animals, and the staff is being trained to address the problem.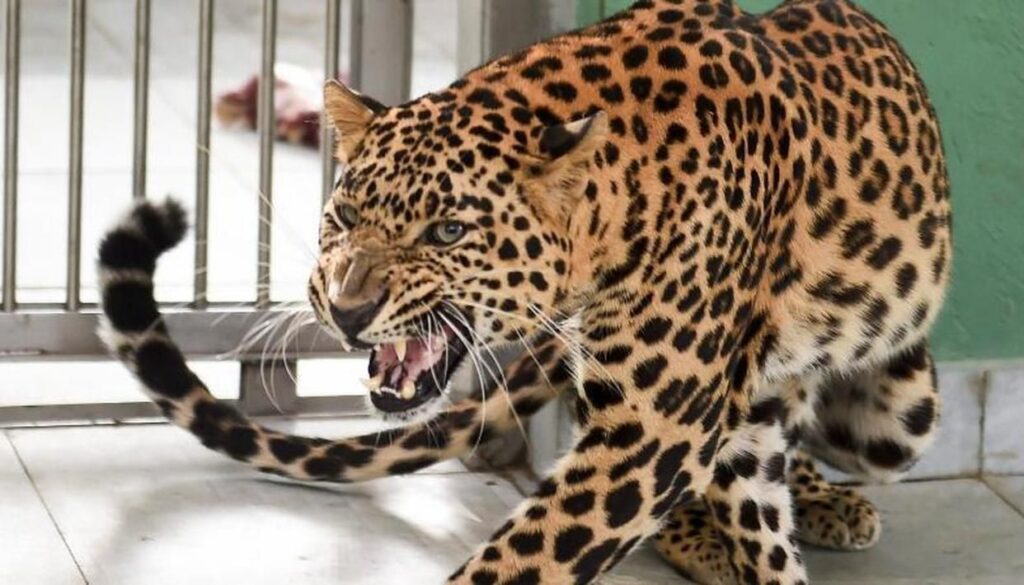 Another wildlife official said that due to inadequate manpower, the department has to often rely on officials from police and disaster management departments, and sometimes even locals, to help in rescue efforts or catch a wild animal on the loose.
Official data shows 42 wildlife control rooms set up to handle man-animal conflicts handled 5924 SOS rescues involving leopard, bear, monkey, snake etc. "As part of wildlife rescue, the department also disbursed Rs. 104.39 lakh as ex-gratia relief to the 92 victims of human-animal conflicts," the data shows.
Aaliya Mir, Wildlife SOS' manager of J&K, said the damage caused to the environment and the ecosystem by human activities and the rampant habitat encroachment has led to increasing instances of man-animal conflicts in Kashmir Valley. "To mitigate such conflicts, we need to spread awareness about the causes leading to such conflicts and how they can be addressed," she said, adding that the government has primary responsibility to prevent such conflicts.