For the past couple of years, the suicide rate has gone up at an alarming pace in Kashmir. In recent times, the number of people committing suicide has risen for many reasons. Several families have lost their loved ones to this despairing act. The most common form of suicide these days is jumping into a river or hanging oneself to death.
There can be many reasons, but it usually happens due to family issues or the inability to make ends meet during difficult economic times due to unemployment. The alarming increase in suicides can be attributed to other factors also including the lack of a secure future and an escape from pain. So, it is important for the living to feel hopeful if they want this problem solved.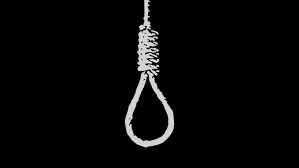 When we picture life in Kashmir, many people think about violence or militancy specifically because that's what always makes headlines in media every day. But these are just two offshoots of the larger story. There is also poverty and unemployment which continue due to economic underdevelopment and lack of job opportunities.
In recent years, there has been a significant increase in suicides, especially among youth and women. Experts disagree on why this is happening because some think it may be due to economic factors. In contrast, others believe that emotional turmoil or marriage issues can lead to suicide rates going up for men between 16-35 years of age.
Many people with suicidal tendencies stay silent because they don't know where to go or what resources can help them cope with their troubles. There's no one way of preventing suicide; it takes a team effort by not only health professionals but also by people close to the prospective victim as well as other members of society. Fortunately, experts offer advice on how friends and family could intervene if someone appears vulnerable. As members of society, we have the responsibility to play our part too and we must come forward to save our society from this menace.