The first wave of Coronavirus in India was greeted by a well-prepared government that even went on to take drastic steps like a month-long country-wide lockdown to put the brakes on the virus's spread. However, there were costs associated with the government's measures to halt the spread of the virus. The economy crashed, children's education suffered, income inequality got worse, and life as we knew it came to an abrupt standstill. But for Jammu and Kashmir, there was nothing new with what happened due to the lockdown. Eight months before the rest of the nation went into a lockdown, Jammu and Kashmir had faced a total socio-economic lockdown.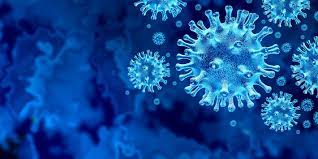 The Coronavirus only made things worse for the UT. Yet somehow, the people made it through the first wave. By November 2020, economic activity had started to pick up the pace. And as winter cast a blanket of snow over the valley, tourism picked up once again. Lakhs of local and foreign tourists flocked to the valley to escape the monotonous life that had been imposed on them by the pandemic.

Unfortunately, after a few months of normal, it looks like the second wave of Coronavirus is all set to hit the country. The daily cases are growing exponentially throughout the country, and the daily death toll is picking up pace. Jammu and Kashmir being a tourist destination find itself in a peculiar position. On the one hand, the UT is in desperate need of economic activity, which is heavily dependent on tourism, so a lockdown would severely impact people's livelihood in the hospitality sector.  On the other hand, an influx of tourists from outside would make the Covid situation worse in the UT. Another blanket lockdown would be unwise, but the consequences of indecision would be disastrous. The only way out is by accelerating the vaccination drive. The quicker the administration can vaccinate the people, the less severe would the consequences of a second wave be. Unfortunately, the vaccination rate currently is too slow to make a dent in the spread of Coronavirus. The government of India needs to make vaccine production its top-most priority. The common people will suffer adversely if the spread of Coronavirus gets out of control. Another lockdown or another economic recession is bound to destroy any economic recovery made in the last few months. The costs are higher this time, the people are weary, and the government seems under-prepared. Vaccination is the only way out of this quagmire.