By Ajaz Rashid
More than a year spent when COVID Pandemic gripped almost the entire world in it, and people across the world remained restricted homes and refrained themselves from exposure to the virus. Certain sections of society remained at the forefront to tackle and safeguard the populace from the deadly virus. People appreciate the health workers because they did a tremendous job while fighting with COVID-19, but apart from them, another section risked their lives keeping the population safe. These are the Municipal workers who across our country remained on the forefront, especially the workers of Srinagar Municipal Corporation (SMC)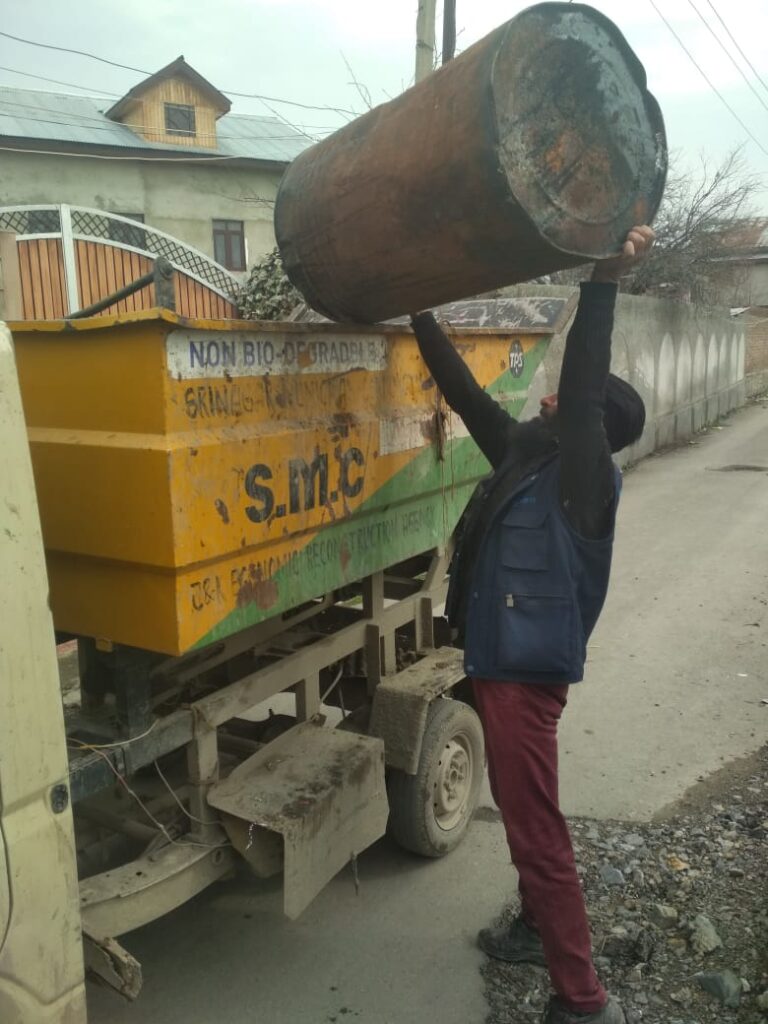 Despite all odds, SMC's ground-level and field workers have played a significant role in Kashmir. Whether it is daily routine when they have to clean the city from garbage or the COVID-19 door-to-door sanitization, they always worked hard without caring for their health and life.
The SMC workers are real the unsung heroes of our life, and it is because of them, we see our city, towns, or our localities clean. Whether it is harsh winter or hot summer, these workers never say no to their work, and this section of the society is least appreciated. From a supervisor to a small Safaiwala, thousands of SMC people are day and night at the disposal of the people of Srinagar.
On some occasions, the SMC workers face the wrath of angry people, but they never bow down from their duties. Whether it is raining or snowing, our people perform their duties on a daily basis," says Javed Ahmad Sheikh, Sanitary Supervisors in SMC. "We mobilize our Hooper services (small garbage collecting trucks) door to door so that we could keep all the localities clean," Javed added.
Javed further said that people complain of slow services often, but SMC is doing a great job by covering the vast population despite insufficient resources.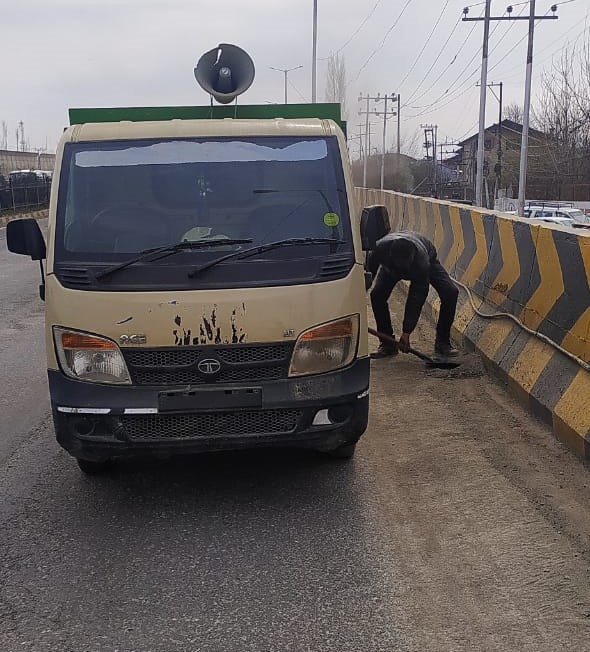 "SMC is doing a garbage cleaning work with fewer Hoopers and trucks, which is appreciable. The department is trying to upgrade the infrastructure to provide better service to the people here," he said.
As has often been observed, lack of resources and shortage of labour often invites public resentment towards front-line workers — who have to over-compensate by covering larger areas and putting in longer working hours to make up for systematic failures or resource shortages — when in reality, these are the people who go out of their way to keep things functional. A top-down approach that empowers front-line workers by reducing their workload through policy interventions is the need of the hour.
As the tourism industry starts to pick up the pace again and as new domiciles settle in the city, SMC needs major administrative interventions to keep up. The UT administrations should pump more money into SMC to expand the labour force and upgrade machinery. There is also a need for equipping the workers with proper protective kits. It's not uncommon to see SMC workers use their bare hands to pick up trash in the mornings. Such outdated practices put workers' health in danger and dissuade people from pursuing careers in relevant domains. It's time that conversations shift from the shortcomings of workers to what necessary steps are required to improve worker productivity and ensure their safety.