By Ajaz Rashid
Muddi: Assi Ti Neezihow Chakras Gulmarg Shhenas Manz"
Me: Kyazi Ne, Ye Gow meon Wadea Ki Tuhi te Be Gatsaw Ratas Peathh Gulmarg Meanii Tarfa"
"Why wouldn't you take me to Gulmarg this winter during snowfall?
"Of course, that is on me"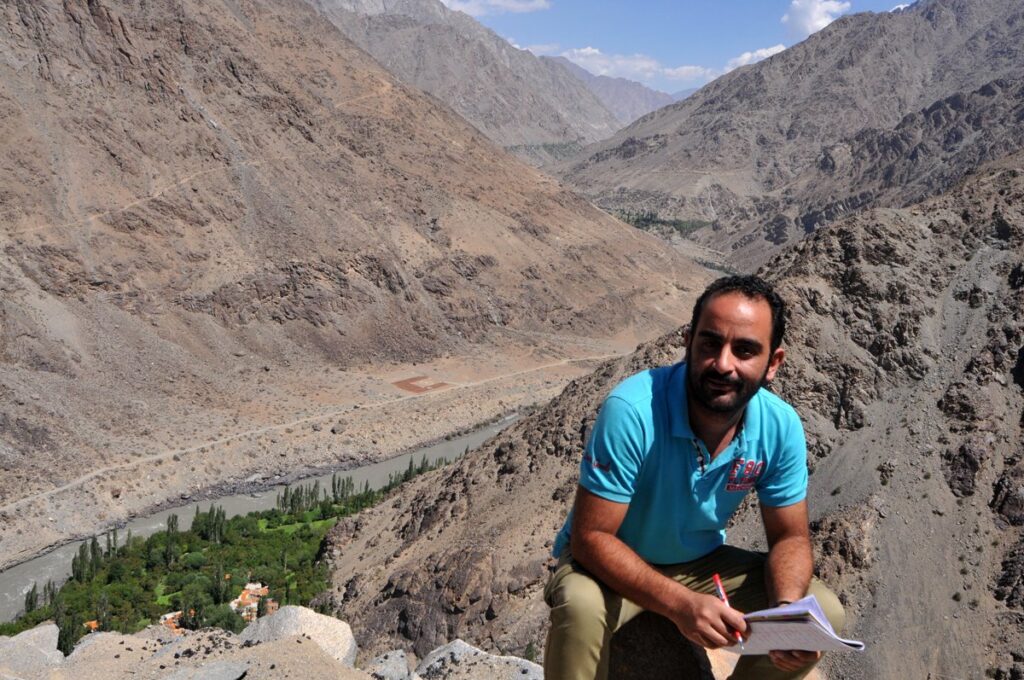 This was the recent conversation between Mudassir Bhai and me. The news of untimely death is an unforgettable shock for me. My youngest brother showed me a Facebook post on Friday morning mentioning the death of my dear friend cum mentor Muddasir Ali. My body shivered and tears start oozing from my eyes because just a day ago I had a long conversation including some stories for the magazine with him and it was not more than 24 hours when I received an email from his end.
The news frustrated me and at the first moment I could not believe it. I grabbed my phone and dialled Muddasir but I lost my hope when the phone was only ringing, ringing …… All the moments which we spent together and all the conversations we have had in past were flashing in my mind but there was nothing other than to believe this unpleasant truth of his death.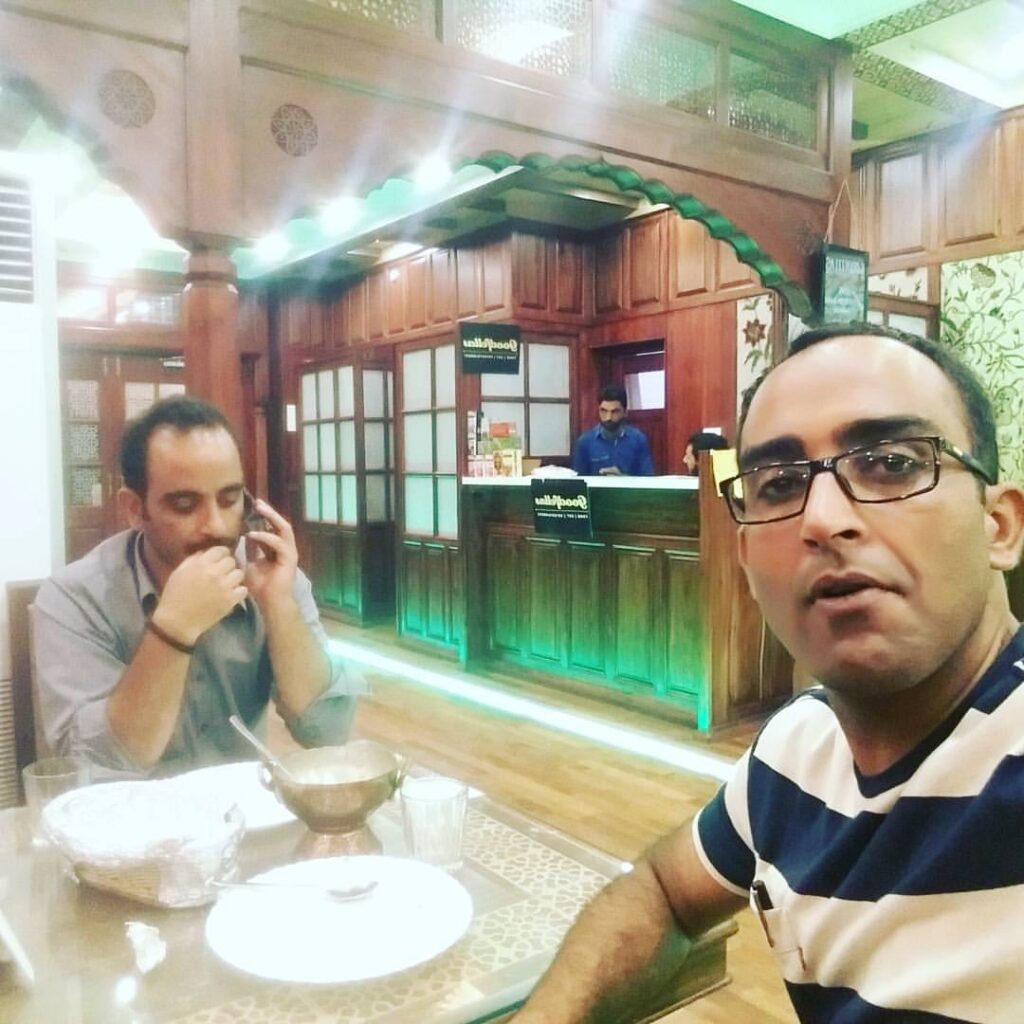 Muddi left me with his sweet memories and his humble voice which I have stored in my voice recorder.
One of the recent conversations which I have is that I asked him "Boss, give me a story idea for this issue of the magazine and he replied, "kyah Karaw, Wariah Stories Chha Magar Karith Hekaw Ne, Assi Maran" (There are a number of stories like demolition drive against Gujjars in Pahalgam but we cannot write such stories). It was Tuesday just two days before his death when we decided to go for a news story regarding the surge in COVID-19 in coming months of winter.
He was not just a friend, he was a mentor for me. I have learned a lot from him, whether during these years when he was guiding me for the magazine or when I was associated with Greater Kashmir way back and he was senior to me.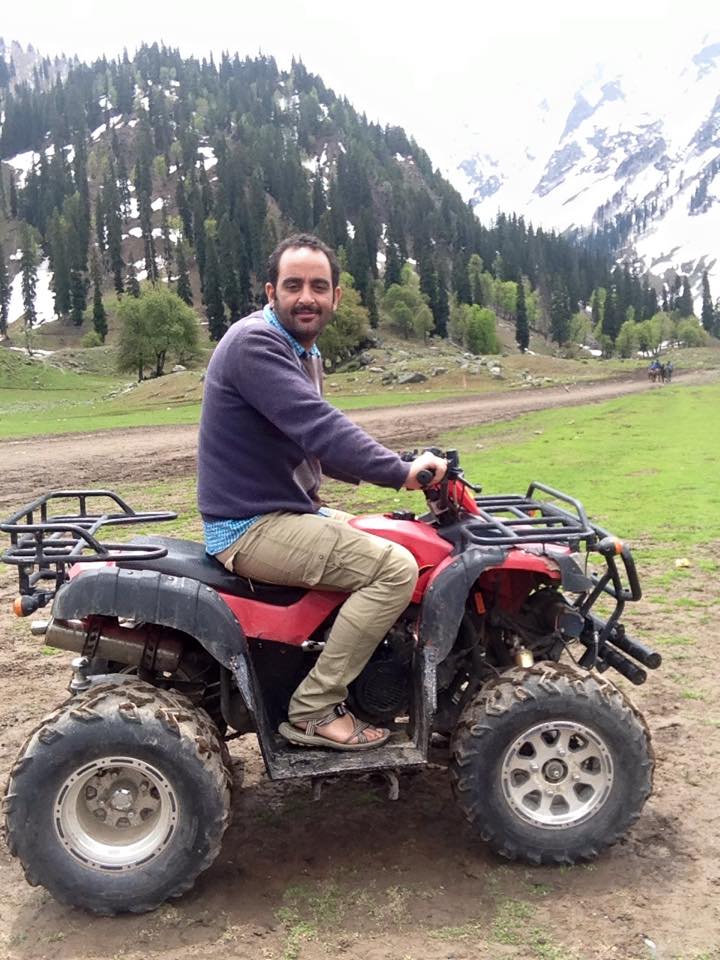 Besides his humble and friendly nature for the media fraternity including his colleagues, juniors' reporters and other staff, he had a great sense of responsibility for the society and his native town of Charar e Shareef. I remember the time when almost a decade ago, Government of J&K announced new Degree Colleges for J&K State and I remember the efforts taken by Muddi and he did so many stories highlighting the demand of people of Charar e Shareef to set up the college in that town.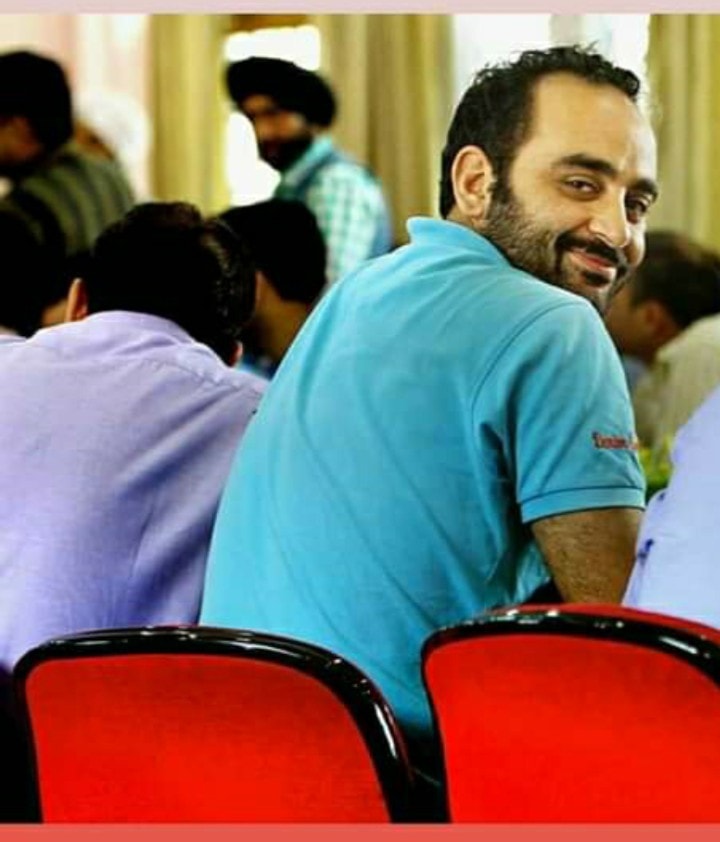 There are hundreds of sweet memories of moments which we spent during covering any news event or press conference.
I am not the sole person who lost Muddi but there are people who lost a good friend, journalists lost their capable and efficient colleague, his family lost a sweet member, his organisation lost a brilliant employee and I lost my brother, friend, mentor and a guide in the path of journalism.
The untimely death of Muddi left me shattered but dear Muddi you will always remain in my heart, memories and in my writing.
I love you Mudassir Bhai.
//////////////////////////////////////////////////////////////////////////////////////////////////////////////////////////
Prominent journalist and senior editor of Greater Kashmir Mudasir Ali 37 died of sudden cardiac arrest on November 20 this month.
His brother Jehangir Ali broke the news on Facebook and wrote, "My brother Mudasir Ali has left this material world".
As per his family, before his death, he had complained of chest pain on and succumbed before he could be moved to a hospital.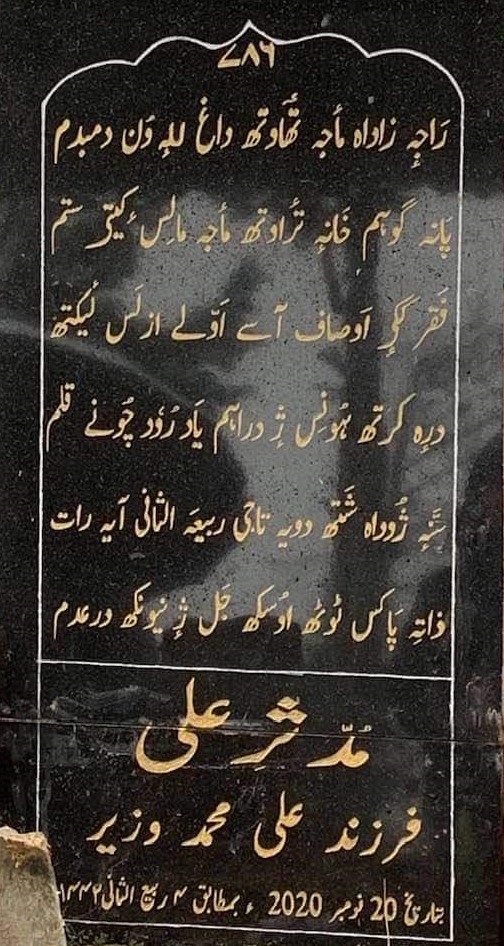 Hailing from the Charar-e-Shareef area of central Kashmir's Budgam district, Ali was also contributing to news portal The Wire. He has been a student of Mass Communication and Journalism at Media Education Research Centre (MERC) at Kashmir University.
His death has shocked the entire media fraternity in Kashmir as Ali was known for his journalistic skill and his manners. Ali has covered the major beats like Kashmir politics over the years.
People from the media expressed shock over Ali's sudden demise. "Mudasir was an outstanding journalist who reported for @thewire_in from J&K from 2016. Diligent, resourceful and meticulous in his work, his death last night of a heart attack is a huge loss," founding editor of The Wire, Siddharth Varadarajan wrote on his Twitter handle.
"Shocking and sad. Mudasir Ali, a young buddy and a promising member of our tribe associated with @GreaterKashmir is reported to have passed away after suffering massive cardiac arrest this morning. Rest in eternal peace, dear," Yusuf Jameel, a senior journalist wrote on Twitter. Jammu & Kashmir Editors Forum (JKEF) have expressed deep sorrow over the death of Mudasir Ali. "In this moment of grief JKEF stands with the bereaved family and prayed to almighty Allah to grant them the strength to bear the loss," said a spokesman. (GK)