Following the fresh spate of killing of BJP members in Kashmir, many party workers have resigned while hundreds of them have been shifted to safer locations
By Ajaz Rashid
On August 5, a BJP Sarpanch from Devsar area of Kulgam district in south Kashmir announced his resignation in a 36 seconds video clip.
"I'm resigning from the post of Sarpanch. There is no benefit of being one. I haven't earned a penny from being a Sarpanch. I have children and no wife or parents. Who will take care of my children if anything happens to me," an apparently frightened Sarpanch announced his resignation, a day after suspected militants shot at a BJP Sarpanch in the district. He was the third elected Panchayat member from BJP to announce his resignation in less than 24 hours in the district.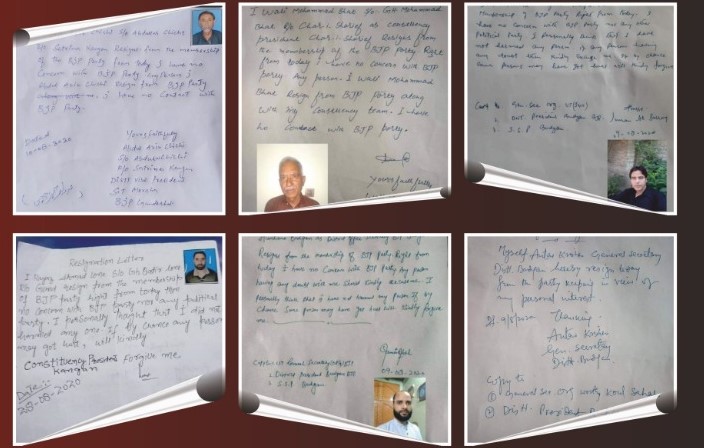 While the attack created a fresh wave of fear among the BJP workers, a day later another BJP Sarpanch, Sajad Ahmad Khanday was shot dead by the suspected militants in the district.
The killings created ripples within the party ranks and in the next few days several party workers and elected members from different parts of Kashmir announced their resignation on social media, as the attack continued on the BJP members – this time in central Kashmir's Budgam district where the militants shot at another BJP worker Abdul Hamid Najar outside his residence on August 9. He succumbed to the injuries the next day.
Since July, there have been at least five attacks on BJP members across Kashmir. These renewed attacks on BJP workers started with the killing of Sheikh Wasim Bari, a senior BJP leader from north Kashmir's Bandipora district. Bari and his family members were killed on July 8 at their shop outside their residence, just a few metres from a police station.
Each killing and attack has triggered a spate of resignation by the BJP members, from south to north and central Kashmir. In Budgam alone, at least 10 workers have announced their dissociation from the BJP following the attack. Hand-written letters and videos of several BJP workers announcing their resignations or disassociation with the party have been posted on social media platforms.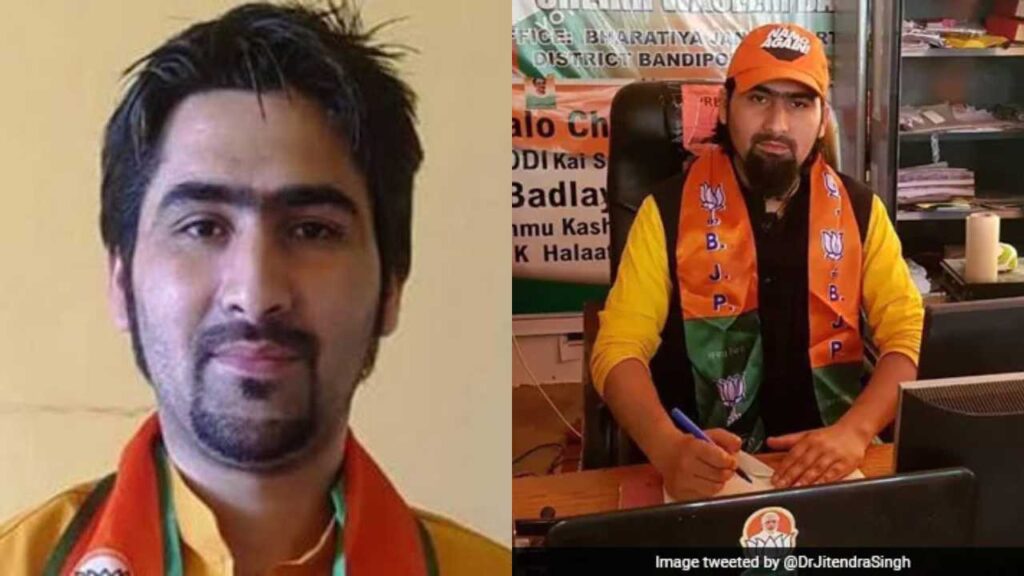 "What else can you expect?" asked a senior BJP leader from Budgam. "These workers and elected Panchayat members have become soft targets and despite repeated requests, the government has failed to ensure security to our members," the BJP leader said, wishing not to be named.
According to this leader more than three dozen party workers have been shifted to safer locations in Srinagar and elsewhere after rise in the attacks. "Most of them are those who had already applied for security or feared being vulnerable to attacks," said the BJP leader.
But it is not only the central Kashmir's Budgam where the BJP workers are on the run. Soon after the attacks in south Kashmir, the party shifted more than 50 members including elected Panchayat members from the region to the Pahalgam, a famous tourist resort. Similarly, several BJP members from north Kashmir were moved to Gulmarg, another tourist destination in north Kashmir's Baramulla district.
"How long will this continue. We will need to go back to our homes and resume the normal lives," said a BJP member who was part of the group which was shifted to Gulmarg. "We have put everything at risk but there doesn't seem to be a realization in the government what it means. The demand for our security is not new but each time a political worker is attacked, the authorities assure action only to forget till the next attack takes place."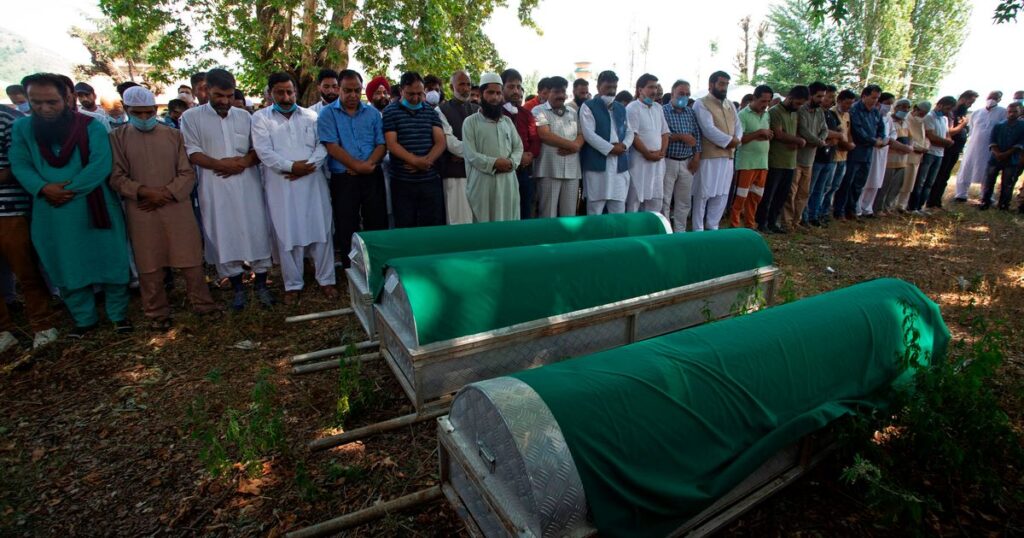 He said the police have restricted their movement and they were not being allowed to visit their families. "I have never felt so threatened. Can you imagine a family head spending eid away from the family and his children? It broke my heart but I was left with no choice," said the BJP member.
These attacks forced the party to cut short the programs and events which they had planned in run-up to August 5. Now the entire focus of the party has shifted on the safety of its members and leaders. But the party knows it will be a herculean task to ensure security to each member given the party claims that it has more than seven lakh members in the Valley alone.
The attacks have led to fresh worries within security establishment including J&K police. "If you look at the pattern, the killings first took place in north Kashmir (of Bari family), then the BJP workers were attacked in south Kashmir, and then we saw the attacks in central Kashmir's Budgam," said an official.
He said the widespread attacks have made the job of security agencies challenging. "The police is looking into the security details and will come up with a plan soon," he said.
Senior BJP leader and party chief spokesperson Altaf Thakur said the party has sent a list of BJP leaders and workers to the J&K police who need security. "An updated list was sent to them recently. We are hopeful the issue will be taken care of," said Thakur.
He confirmed that scores of party members have been shifted to the hotels in Srinagar, Gulmarg, Pahalgam and other places across Kashmir for their safety.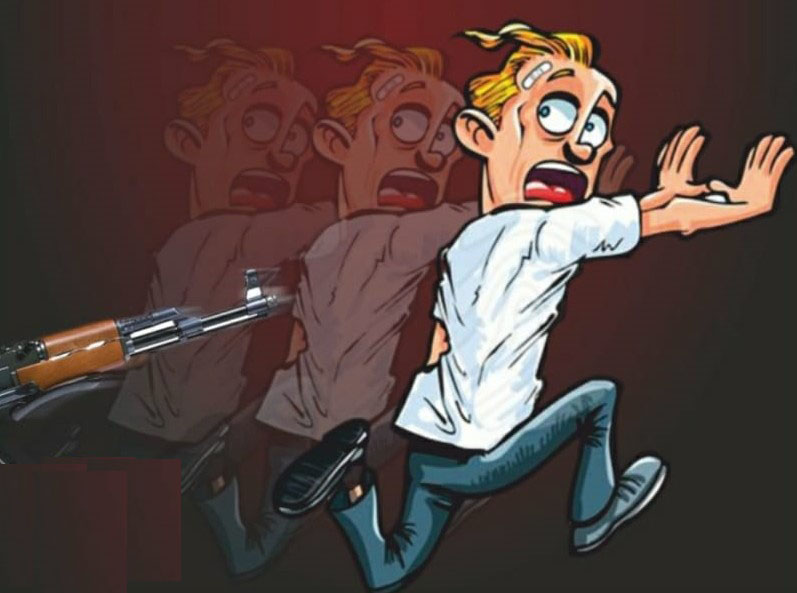 According to Thakur, the growing population of BJP in Kashmir Valley has led to frustration among "many groups" which was evident from the attacks on the party workers. "We have more than 1,200 elected Panchayat members including Panchs and Sarpanchs. The BJP heads dozens of Block Development Councils in Kashmir and we continue to grow from strength to strength. At present we have around 7.5 lakh members in Kashmir," he said.
A senior party leader said the attacks have been "temporarily" a setback for the party to carry out the political activities. "But we are holding online meetings to plan our activities," said the party leader. Thakur, however, said only 11 members have resigned from the party, claiming they were the people who were in the party for the past four to five months. "We have shifted more than 1600 workers and members to safer locations. This is a temporary phase. Our popularity has frustrated militants and that is why they have been attacking our members in a bid to discourage them, but we will remain dedicated to our cause," he said.