In their maiden meeting post-August 5 last year, six J&K political parties including National Conference, Congress and Peoples Democratic Party reiterated their resolve to fight for the restoration of Articles 370 and 35A. The parties also resolved to fight for the restoration of statehood to J&K and get back the constitutional status which the region enjoyed on August 4 last year.  All these political parties held a meeting led by National Conference President, Farooq Abdullah and issued a joint statement in which they reiterated to be bound, wholly, by the contents of the "Gupkar Declaration" and that they "will unwaveringly adhere to it."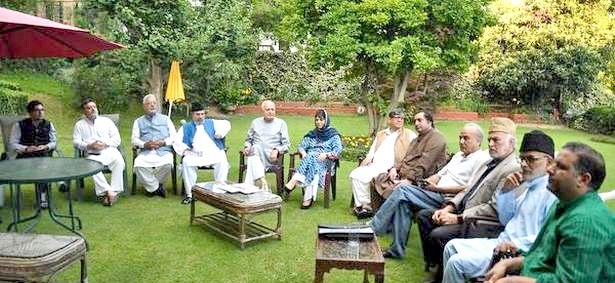 The joint statement, mentioning names including Abdullah (JKNC), Mehbooba Mufti (JKPDP), GA Mir (JKPCC), M Y Tarigami of CPI (M), SajadGani Lone (JKPC) and Muzaffar Shah (JKANC) read that the political parties were committed to strive for the restoration of Articles 370 and 35A, and said that the Constitution of J&K and the restoration of the statehood and any division of the state was unacceptable to them. This political development has happened soon after the release of almost all prominent mainstream political leaders who have more or less restarted their political activities.
Now the question arises that is it really possible to restore Articles 370 and 35A after their abrogation by the government of India last year? If yes, how and when? These are the common questions which strike a common man's mind. What did these political parties do all these years and decades to strengthen the special status of Jammu and Kashmir? There was not a single word or statement from these major political parties against abrogation of these Articles since August 5 last year. One doesn't understand what has changed now in the Centre that these parties have resumed their politics.
If we analyse the interview of Altaf Bukhari, President Jammu Kashmir Apni Party, with a national news agency, he made it clear that we should not befool people of J&K by selling the dream of the restoration of Articles 370 and 35A. He reiterated that such a demand was not possible for any political party of the state because the case was in the court of law. Altaf Bukhari said it was better to fight for the restoration of statehood rather than to sell the "distant dreams of special status."
We can say that amid the political fight, the real sufferers are the common people. It may not be wrong to say that amid the ongoing political turmoil, people of J&K have lost even what was theirs. J&K lost special status and even has been degraded from a state to a Union Territory. Now time will decide what destiny has in store for people of J&K.